I wanted to make my second dreads post something to make you smile. So, here are the ups and downs of having a head of big synthetic hair. Hope you enjoy.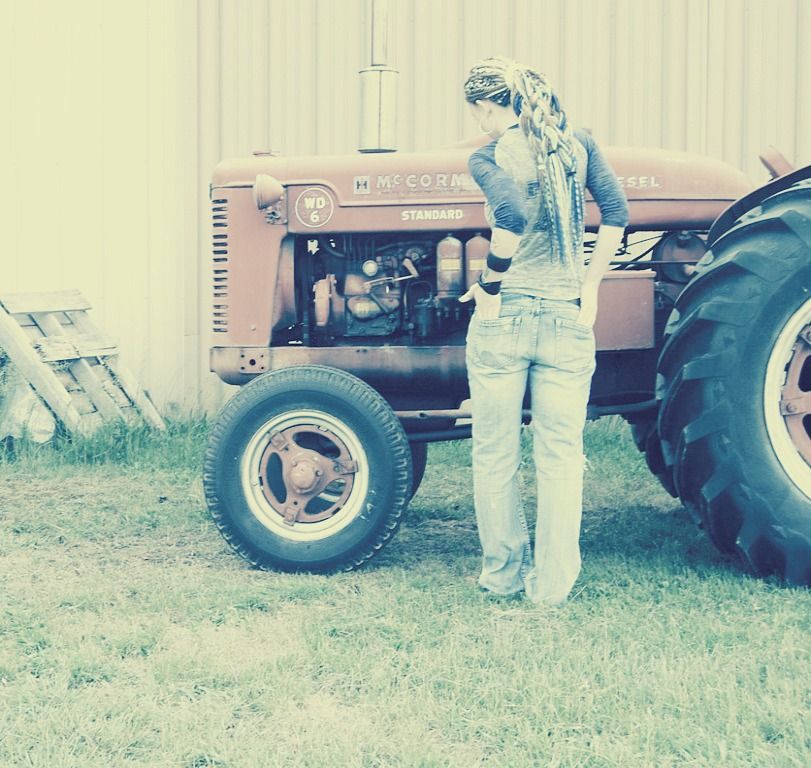 My Dad's face. Mmmm...Let's say priceless. I still don't think he understands what I'm doing:). But, he got use to the tattoos...so the hair is probably no big deal. Just get that funny glance here and there:).
Jamaican guys love me:).
If I'm wearing them in a pony and driving, I have to put my seat super far back. There is a lot of hair back there, and otherwise, I'm hunched over the wheel. Cuz there ain't no place to put it. So, please know...I am aware that my dodge truck is not a suped-up civic. And I really shouldn't be laying back like I'm a 21 year old guy trying to impress chicks. But I have no choice people.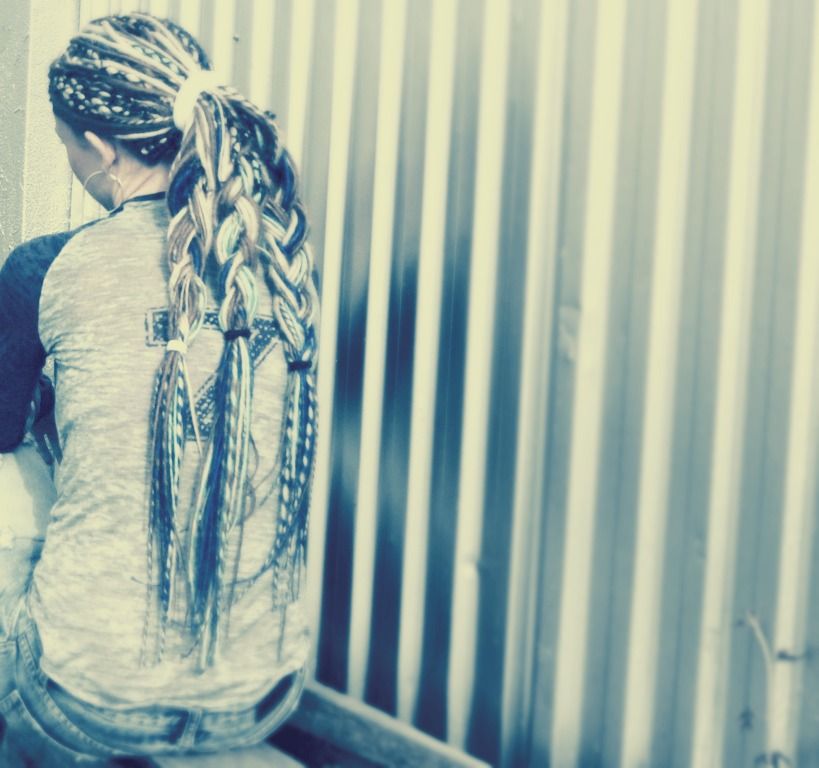 Be careful, girls who get
very long dreads
. When you try to do that flippy-hair thing (the move that swooshes your hair back all cute and sweet)...You may hit people at the restaurant table next to you. It does make a dining experience somewhat awkward from that moment on.
I don't have to do a thing to my hair in the morning. It is already done.
Boy-YA!
The poofy pillow at night that feels like a cross between corn husks and hay. It takes a little getting use to. But now I know for sure, I could camp out in a barn and not loose a wink of sleep:).
I learned a lesson in judging people. When a woman in line at Wawa looked at me, then moved her kids to the other side of her body.
Rude.
I wanted to chase her out of the store with my hair,but I stayed in line...thinking I will try
never again
to judge a book by its cover. Not assume I know who a person is by their choice in style. Because I'm actually very nice, Lady at Wawa...And I even take the occasional shower;)
Colors I've always wanted to try but could never achieve with dye; well, it's all there to try with dreads. It is really fun to plan your next style. So many options...If you missed it, check out my first post
here.
Make sure they are all in the vehicle with you when you close the door. Make sure you don't dip them into your soup. Be prepared for people to stop you in public and want to touch them. And yes-- do use them to annoy your sleeping guy on the couch. (I must have had Phil jump in his sleep 10 times one night. I need to find new hobbies:).
I have wanted to try a style like this since I was maybe 20. I'm 31 now. It took a few years, but I did get around to it. Glad I did...You should always try the things you dream about doing. Even if they scare you a little. Even if you are over 30. Even if other people look at you cross-eyed!
Who cares
. It's your life, and you should feel happy about who you are and how you look:).
So, that's it:)...Hopefully between the two posts, I have answered all the questions girls asked. They are very much like having tattoos...People either love 'em or hate 'em. But all that matters is that you like your personal style. If you feel happy and comfortable with something; go for it! ;)