The end of the school year is fast approaching. It's always nice to send a little "thank you" to a teacher...They put in a lot of work for our children to learn and grow! Here are a few ideas to ponder. If you have any scrapping materials at home, you probably won't need to spend a penny making these items! And each of them is so fun! I have included the gifts I made for the librarian at Niamh's school (she adores her librarian:), her teacher's gift, and a gift bag I made to hold a graduation present for a family friend. I have also included links where you can find the source of these great ideas...and maybe even a tutorial or two:) Enjoy!!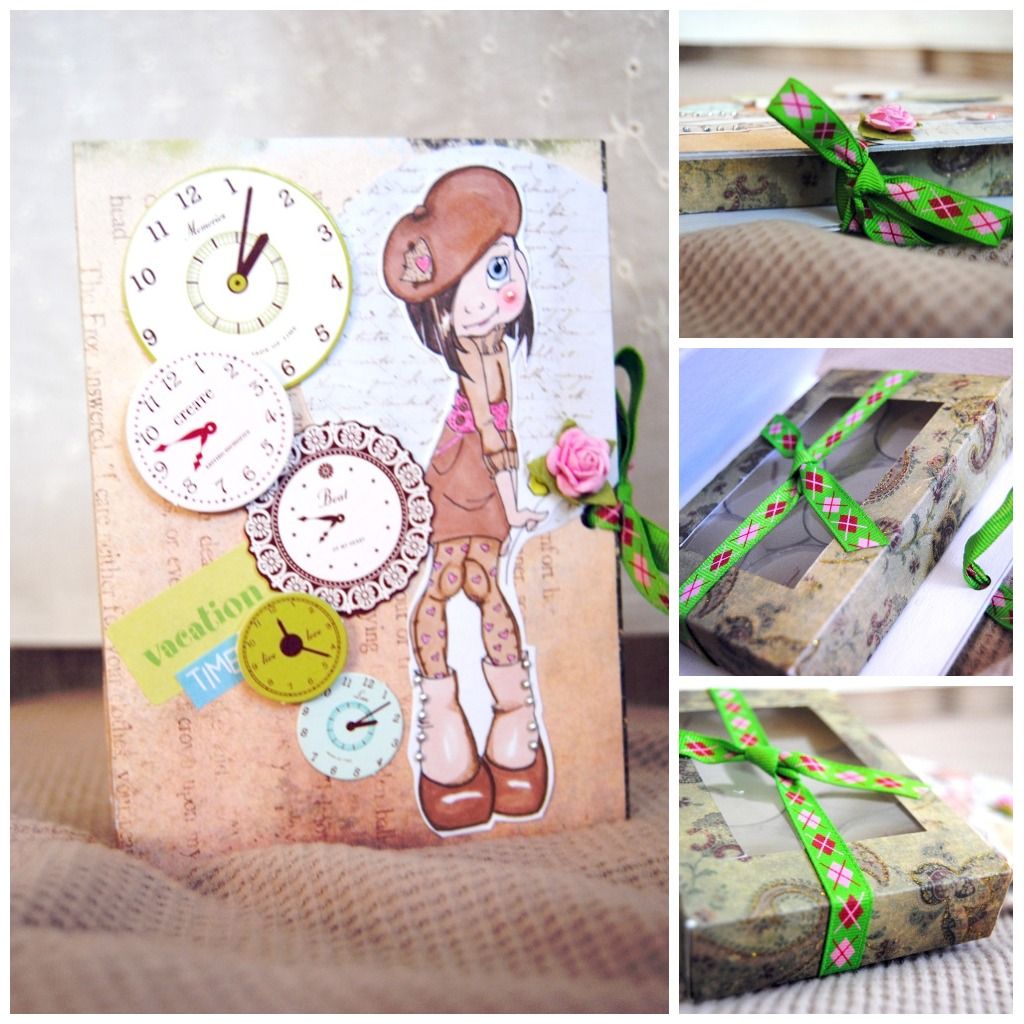 Here is a handmade card that holds a box of six tea lights. The box is so easy to make...And the tutorial and template you can find
here.
I wonder how much I spend on little gift bags each year...just to have them thrown out...Here is a nice alternative to those boring old gift bags. It's perfect for holding jewelry...or even a few candy treats to send home with kids after a birthday party. I love these bags, and they are easy as pie!...(Actually, pie is not that easy for me...so, let's say
easy shmeesy
:) You can find the instructions
here
.
And finally, my favorite one...the corner bookmark. Kids can make these. They are so simple. Here is a
You should give a couple a go! It's so much nicer to receive a little handmade item than something you grabbed while you stood in line at checkout...You don't have to spend a lot of money to let someone know you appreciate them:). I'll be back later with a sister's post...Have a fun day with the kiddies in full-gear. We've already picked strawberries today...and it's only 10:30! Now we are going on a little day trip we've had planned forever. Have a great Saturday!
xoxo