Being a mom is definitely a journey. (Note my "journey" pics...see the path behind me...hahaha. kinda corny, I know:) It is fun and exciting and even overwhelming sometimes. A wild ride for sure. And it's the best. Here are some of my favorites, lessons learned, and extra thoughts...Things I've picked up (or left behind) along the way...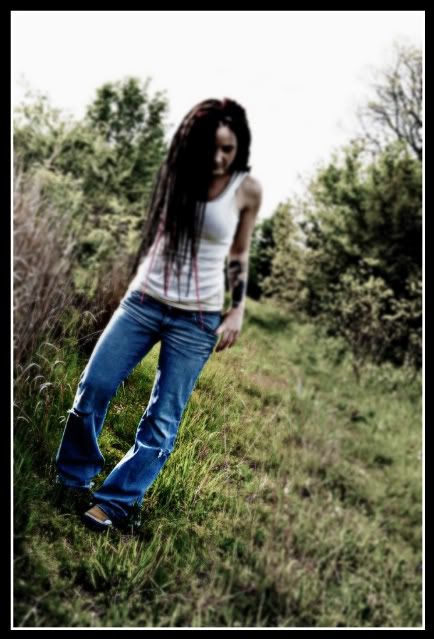 Favorite meal to make the fam:
Meatloaf
Everybody makes terrible meatloaf...so how can I possibly screw it up any more?;)...No, actually, my meatloaf
rocks
. Like, really-- it's the best.
The Promise I Broke:
Binkies.
Promised myself I'd never put those awful things in my child's mouth. It lasted 2.5 hours. Then I asked the nurse to please bring me one. (They both used them for 3+ years...One of those things you realize doesn't really matter in the end. And they have perfect teeth:)
Song (that makes me teary-eyed): Fight Like a Girl
by Bombshell.
I have listened to it 1,456,789 times:) It's a great mom song.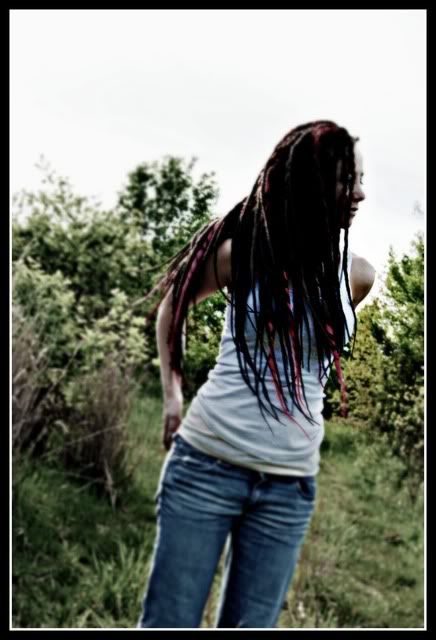 Young Mamas I Look Up To: My sister Bec and my sister-in-law Kim.
Bec because she gives me something to live up to...She is strong, calm, and loads of fun!
Kim because she does it all...I think she is the perfect example of a modern day mom!
Best Family Vacation: Disney World.
I almost cried when we left. I seriously considered staying and applying for a position as a character. The kids still ask weekly when we are going back:)
Favorite Family Outing:
Getting ice cream in the summer.
We always do the same thing. I get everybody's order...then we sit in the truck, behind the place and have a nice little family chat while we eat. It's very fun:)
What I've Relaxed On (just a bit): Germs.

I use to be fanatical, especially when Niamh was a baby, about germs. I would wipe down the whole (WHOLE) entire shopping cart before she sat in it...wiped her hands in public constantly...had 5 bottles of sanitizer in my purse. Then I had the little guy. I still keep a nice stash of wipes with me...but the five second rule has come into play quite a few times. Maybe it's just having a boy...Or a second child...I have realized that germs will happen. Keep calm and carry on.
Fave Mom Style: Worn in jeans and a fitted tee.

Never Thought I'd:
Be a crier.
(Thinking this is a genetic trait I inherited from my own mom:)
Best Mom Advice:
Apologize to your kids when you mess up.
It's very humbling...and sets a good example.
Niamh Got My:
Conscience...
And paranoid tendencies:) And she is
very
artistic.
Philly Got My:
Physical prowess.
...Okay, maybe that's Phil. We argue over this one:)
I Wish I Didn't:
Freak out when the kids get hurt.
Who do you
not
want around when there is an injury?
Krista.
All your gonna get is a crazy woman who losses her cool along with her ability to control her mouth (bad words just fly out...I don't even know I'm saying them). It's awful. And embarrassing.
Fave Three Kid Movies: Megamind, HowTo Train Your Dragon,
and
Sandlot.
A Mom I'd Love to Meet:
Bethenny Frankel.
My Time (without kids):
Running on the treadmill
.
I don't like to be bothered while I'm running...and they are pretty good about being silent, angelic kiddies during my runs:) I really believe in ME time for a mom...It refreshes you and helps you be the best for your family.
Inspired by:
Proverbs 31: 10-31
The godly woman described here is not wasteful, is ambitious and hardworking, is physically fit, and pleases the Lord. (Gives a girl a lot to work towards.)
What are some of your answers to these questions? And even if you aren't a mom, maybe you've learned something special from your own...I'd love to hear your thoughts!...We are all on a journey...It's kinda nice when you have someone to walk with for a bit:)...