So, I liked the movie Bridesmaids so much, I went back and saw it again last night. Same movie, two days in a row:)! This time I went with Phil. (Think he thought it was gonna be a chick-flick...and maybe it is...but I heard him laughing A LOT!) It was fun-- and I loved it just as much as the first time:). And Wilson Phillips?? I had that cassette tape! Ha. I remember playing it over and over...maybe even playing air drums to it;). Now I've got to add 'Hold On' to the ipod.
Today, I'm going to go kick Phil's butt in tennis;) The kids get to ride their bikes around the courts while we play, which is fun for them. And later tonight, my family has Family Movie Night. We are watching
Battle Los Angeles
. Today should be a fun, low-key kind of day.
And here is a little housekeeping business...I'm going to close my Etsy store for the month of July. Wanted to give everyone who has won a gift certificate on other blogs a heads up. I will open it again in the beginning of August. I think it is time for a little shop makeover. I like to keep things fresh and progressively get better at this whole business thing...and I need a month to give my shop a fresh look with some new artwork. (I'll keep some of the old fave's;) I love how other artists, whether they make bags, pouches, hair pieces, whatever-- how they will take a little while and re-do their look. Check out these two shop makeovers (
here
and
here
)-- two girls who brand their product very, very well. I'd like a month to move slowly through it. Kind of enjoy the summer a little, too:) I love having both kids home. It's my favorite part of the year.
Speaking of fab Etsy shop owners, here is an Etsy buy I wore yesterday. You may have read about how much I love
Julie's designs
...(Check her out
here
!) I love this chick's stuff;)!! This top is a little doll house for me...It sat in my closet for a while, but I love it. Love it. And hated the fact that I hadn't worn it out yet. So, toughened it up a bit with my favorite boots. And added some big white circle earrings. It was so fun to wear-- think it's my new favorite top.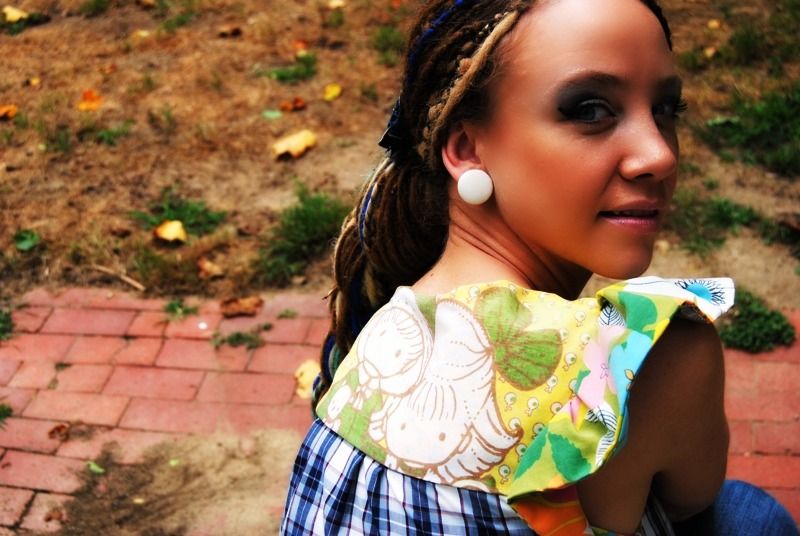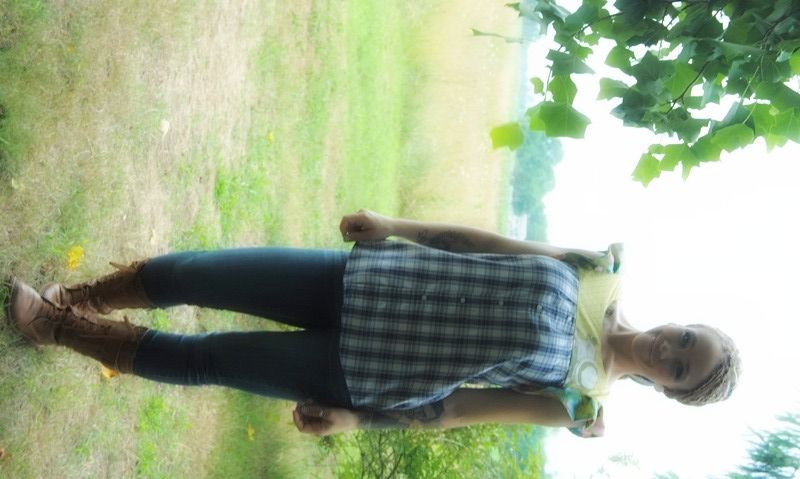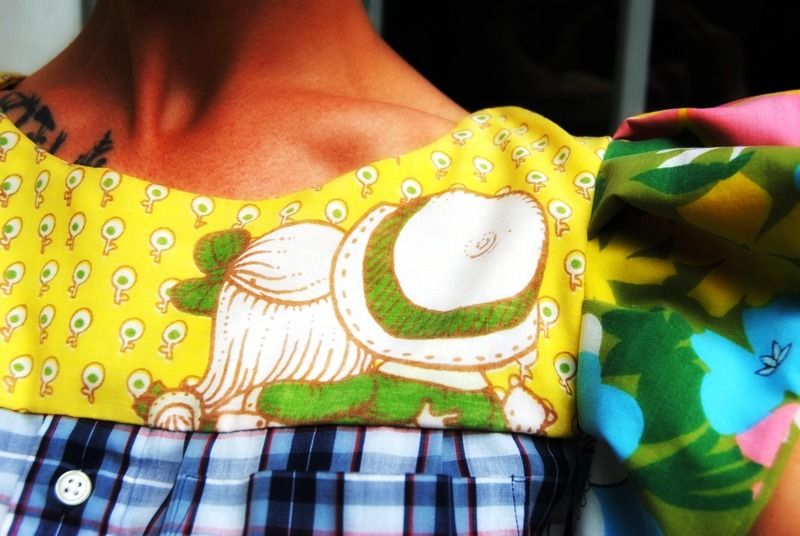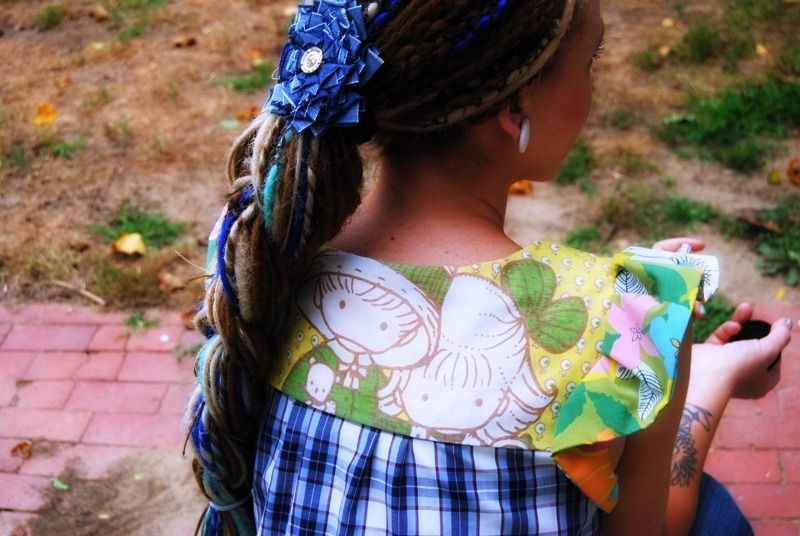 I love its little flutter sleeves. And especially the boy and girl on the front and back. That's why I bought it. Maybe a little cheesy, but it's like I have a shirt with my little buggers on it;) Enjoy your Saturday...Hope its filled with summertime fun!
ps...new stamps released today. Christmas girls! check them out at the Sassy Hop!:)