Are you a dreamer? I sure am. There are so many things I've dreamed of doing, it would take a day to list them all. Some that make me smile...and a few that still tug now and again at my heart strings... I'm still working on lots of my dreams, too.
The first dream I can remember is wanting to be a fighter pilot. When my first grade teacher asked what I wanted to be, that was my answer. (Then I looked around at all the boys...giving them the stink eye...
Don't mess with me boys—I'm a tough girl
.) It's kind of ironic, but now I hate flying. It really scares me. So, as you might expect, I never did get my wings. (It might have been a bad idea altogether, seeing how I drive a vehicle sometimes...I've hit two things just in our own yard.)
The point is, some dreams are just for dreaming. But I don't think they are a waste. The ones that don't come true—maybe they are the prelude to another that does. Maybe they teach us a lesson...in who we are or
who we are not
. Maybe they revive us. Energize us. And start us on a new path...to a dream come true that we never otherwise would have encountered.
So, Wednesday is here...and my sister
Becca
is away on a family trip, so I'm doing our healthy living post solo. (She will be back for Saturday's post!) I thought I'd share something I pursued a couple years ago...A dream that didn't come true. But that taught me a lot about healthy living/eating.
About two years ago, I became interested in the figure competitor scene. The shows fall somewhere between body building girls and beauty pageants. The figure girls have, well, amazing figures. They are fit and sculpted and crazy in-shape. I love a good physical challenge.
Love it
. So, I wanted to give this figure thing a try. Here's the thing...In order to whittle yourself down to <10% body fat, you have to eat a very PARTICULAR diet and you have to engage in hours of exercise each day. You need to lift/ weight train/plyometrics...and then you gotta get your butt through 45 min-- an hour of cardio. What do you eat to fuel yourself through the torture??...Well, there are different diets you can try. I think I tried them all. Low fat/ low carb/ high protein. Low carb/ high fat/ high protein. You name it, I gave it a go. Along with all that listed above, I was taking protein supplements, thermogenic / fat burner supplements, and other vitamins/supplements that would open up my blood vessels to get my blood flowing faster and fuel my muscles. I felt like an 80 year old lady popping 9 to 10 pills three times a day. I spent so much money at GNC, it was ridiculous.
I tried this cycle of dieting and extreme workouts on and off for over a year. I had a hard time eating only plain chicken breast, eggs, and broccoli every meal. I was allowed one or two scoops of natural peanut butter each day—and that was literally what I worked for—what I looked forward to. Two scoops of peanut butter!! It took a huge mental toll on me. I felt miserable. I felt shaky. And I wondered...if this dream of being a figure competitor was really worth all the miserable weeks in between. For some girls it is. They take it like a champ. And they are amazing women; I admit, I envy their work ethic and self-discipline. I do. But this is when I learned that some dreams are just for dreamin'. I'm not that girl. I don't like feeling trapped by a diet. It makes me feel very desperate. I don't like taking over twenty pills a day. Even though none of them were innately bad, it just didn't make sense to me. (Inserting a little thought here: be very careful with taking any thermogenic/fat burner supplement. They can cause irreversible organ damage.) I hung up my figure competitor heels (actually, I buried them deep in my closet...cuz if someone happened upon my clear 6 inch platforms, I'd have a lot of explaining to do!) It took a while to let the dream fade. I felt like a failure. But now I realize that I am much happier working out and lifting for myself—not for some show. To be judged by people I don't even know. And I like to eat healthy; but if I want to have a burger, well, darn it, I'm eating a burger. With cheese, please. To be my best, I had to re-think what it meant to me to be healthy and in-shape. I'm not as lean as I was a year and a half ago. But I'm not
that
different. And if it means I can enjoy a dessert with my kids or a date night meal with Phil without over thinking my caloric in take, than that is okay with me. Once I let it all go, I was able to re-focus on things that mean much more to me. I can honestly say, it felt like a weight was taken off my shoulders. But I'm glad I tried it. I'm glad for the dream and for the experiences it took to give it up. It taught me lots of good lessons, and it fueled other dreams. Failures can really pump you up to tackle something even bigger. I work well in response to a challenge. Even in response to a defeat. In high school and college, I played a lot of sports. I always preferred to play a team that was better than us...girls who brought my game to a new level. Even if they beat us, I felt so much better about the way I played than when we went up against the easy teams. The ones we crushed. Often, we played down to their level by the end of the game. We weren't learning a whole lot this way.
So, I encourage you to take heart in the dreams that might beat you. They can teach you a lot about who you are, bring your game to a new level, and fuel your passion for something new. I'll never be a figure girl (Phil is happy about this...he's not really into that 'look'), but I have found a good balance between being happy, living healthy, and enjoying who I am. I still work out daily. Run 4-6 miles at least 4 times a week. And I like a girl who has a little muscle. I love to lift weights. It makes me feel strong. (And if I have to give a guy a stink eye now, I have some girly muscles to back that look up). I have a much clearer understanding of what is important to me. It's not perfection anymore. Happiness, yes. Bigger and better dreams, definitely yes! And a long, happy, healthy life, BRING IT ON!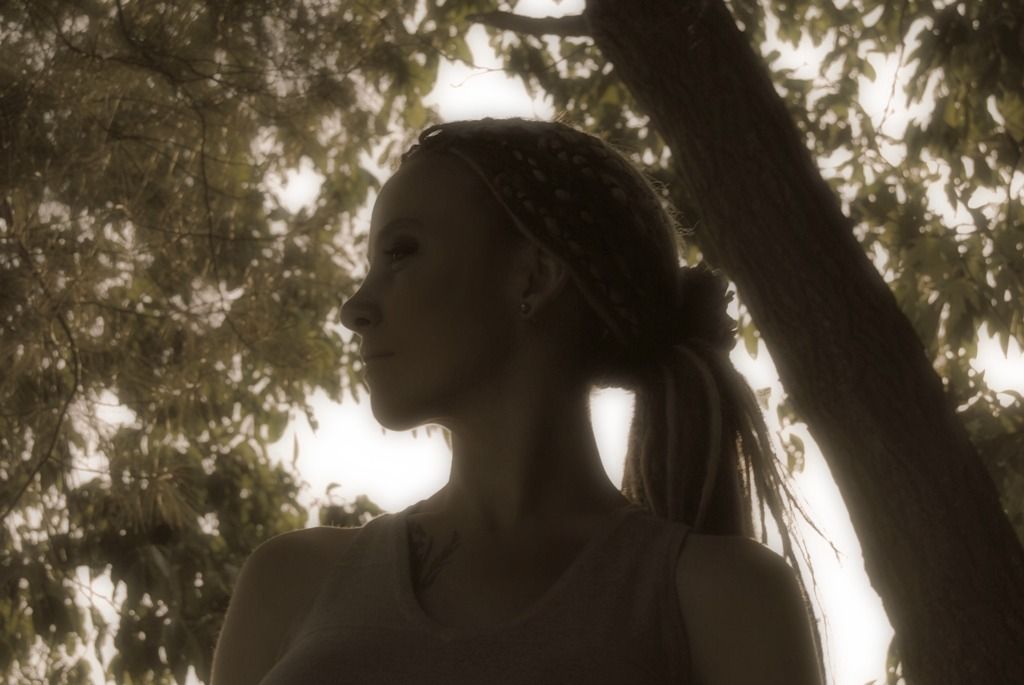 first two images via weheartit