I bought my first treadmill when I was 7 months pregnant with Niamh. By that time, I had already gained 60 pounds (oops.) and knew I was gonna need something to help me loose the weight. Going to the gym was not really an option with a new baby at home. I was going to need to work out every day, and I didn't want to leave her that consistently. So, I went to Sears and got me a treadmill.
I've always been a runner. I've never had spectacular times. Never been super fast. But I do it. Typically, I run 5 times a week at least 4 miles each time. I can't say I always want to. Sometimes it is a bad run, and I fight the desire to stop the whole time. Other days, I fly. Or at least that's how it feels. And I love it. Love it. Running has been good to me. It clears my mind. Keeps me healthy. And it is my daily challenge. I'm a person who needs to be physically challenged. I hate the feeling of being stagnant. Or moving backwards. Or getting older. And the treadmill is my best workout buddy to combat these things.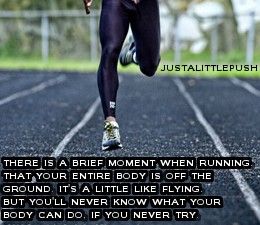 I know there is a difference between treadmill runs and running on the road. I very much prefer the treadmill.
Like I've said before,
this girl is a scary beast when I workout...I'm always afraid someone will shoot me when I run on the road. Mistake me for a rabid, run-away zoo animal. But, on the days I do run outside, I don't feel jipped by my treadmill. I can easily run 7 miles without feeling super strained. So I know my indoor workouts are not hindering me. I think they are actually really beneficial for my road runs.
On the treadmill, I can zero in on something I want to work on. Some months it is speed. Others, it is distance. But it is all right there in front of me. In big red numbers. That is why I prefer it. I am easily distracted on the road. By the car that doesn't move over. Or the dog trying to break his chain to eat me. Or the random dude yelling
really sweet
things out his window as he drives by. In my bedroom, it's just me and running. And that's the way I like it.
Here are some thoughts that might be useful to those of you who make a bee-line to the treadmill at the gym, or have one in your own bedroom, or are thinking about getting one.
1.My number one advice to anyone who wants to consistently workout, especially moms—make the workout easily accessible. Owning a treadmill does this for you. And when you decide to buy one (YAY for you!) don't go cheap. Buy a good one, with a wide belt area. And don't get the self-propelled type. They really suck.
2.Some people are afraid of being on something that moves. Don't be. Get yourself use to it by getting your butt on it everyday. It will become like second nature. I can run with my eyes closed. (I have. Got really tired once and closed them just for a minute.) I shuffle sideways. Run backwards. As long as you don't have inner ear balance issues, you should be able to adapt and feel comfy eventually.
3.Use interval training. I use to think that if I walked at all during my run, it meant I wasn't fit. That is so untrue. Intervals of pushing to your limits mixed with intervals of recovery—that is the best formula for burning FAT and working on your overall speed. At least two of my runs each week, I'll take the last mile or two and do interval work. And they are the days I feel like I might die. The ones when I add a little walking or jogging into the run. Intervals kill me—but they make me a better runner.
4.Never run if you haven't fueled-up properly. Don't expect to run 3 miles if you've only eaten a rice cake all day. That isn't the right way to fuel your muscles. And it won't help you loose or maintain your weight.
Oxygen Magazine
is the best place I've found for eating/workout advice. It is a great publication. It is not the right magazine if you aren't serious. Or if you want to read about makeup or fashion trends. It is all fitness. I love it.
5.Be careful. Even though you will get very use to being on a moving belt, you still need to pay attention to safety. I stepped backwards onto my moving belt once (by accident), fell down, and got shot into a wall. (Wish I had it on video.) Gave myself a concussion. And a very brush-burned back. So—be careful. Don't shed clothing while you're running. Don't look behind you. Don't get distracted. Oh—and never step backwards onto a moving belt. It will end badly.
6.Finally, use the incline. It will exponentially increase the intensity of your workout. Hills are hard. But. BUT. They are good for your BUTT!! Ha. Your glutes power your running. Glutes and back muscles are your largest muscle groups. Work on them girls! They will burn calories and fat for you all day. An incline on the treadmill, even if you just walk it, is going to tone that area. Go for it!
Just some thoughts for you. I really love my machine. It has been my best investment. Do any of you have a treadmill? Or use one a lot at the gym?? What is your daily run like? I'd love to hear—I'm always so interested in other people's running plans. It is good to bounce ideas off one another. Share your workouts! Or ask questions...It is how we learn and grow. And push past our limits.