Happy Saturday! Today has been a slow moving, trying to get things accomplished, but kinda-not-getting-anything-done sort of day:) Think I pulled a chest muscle yesterday, so I didn't sleep at all last night. And our day started really late due to Mama resting this morn. Oh well-- we did get out...bought Niamh some new uniforms for the coming school-year. And I was able to put together a little Saturday craft for you to try. Hope you enjoy!
wooden plaque
image, cut to size (mine is 3" round)
ModPodge
sponge brush
hardware for hanging
embellishments (I used ribbon)
scissors and a hammer (not pictured. ours is too ugly:)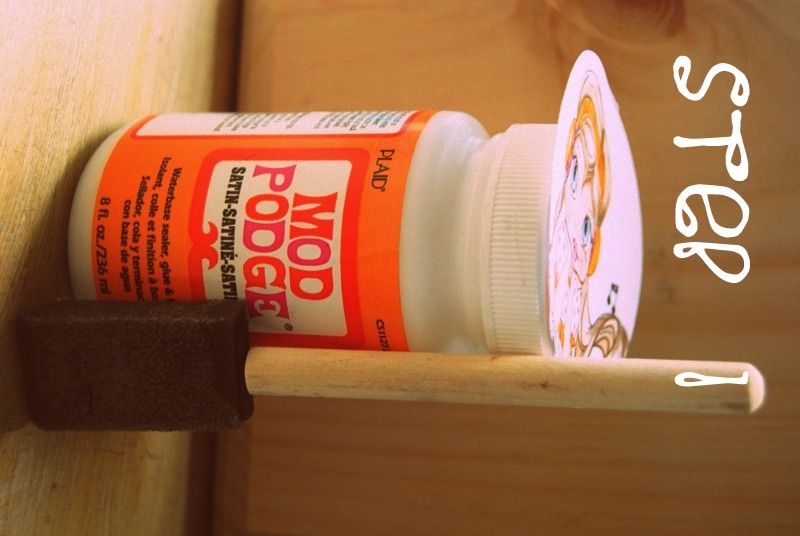 Pick an image to use. I chose Lost in Music (
check her out here
) and gave her two coats of ModPodge last night. This morning I cut her out. The diameter is 3" and fits perfect on my plaque's flat space.
Attach your hardware. It is pretty simple. But, when you place your image on the front, make sure it lines up with how you attached your hardware on back. I forgot to do that, and had to re-attach my hardware at the end. My girl hung sideways...opps;)
Apply your image to the plaque's surface.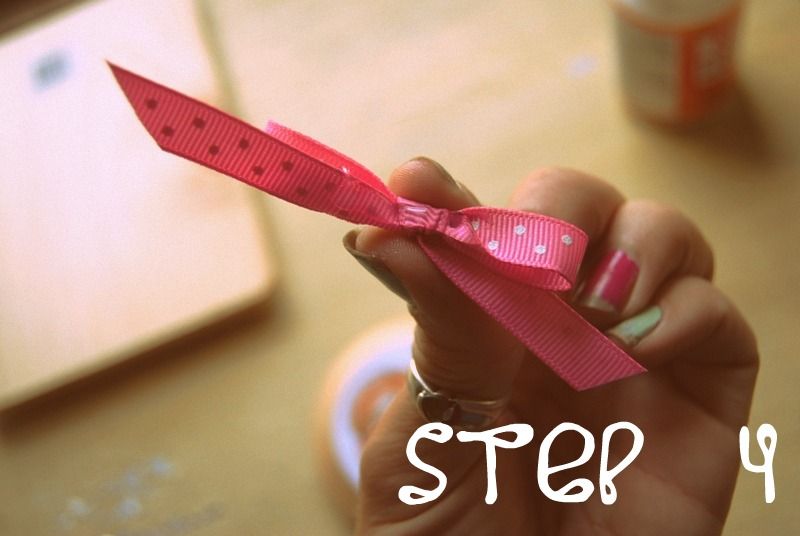 Add your prettiest embellishments. I think paper flowers always look sweet, but a ribbon looked simple and perfect for this little chick. (EEK! Ignore the nails. So need to paint them!)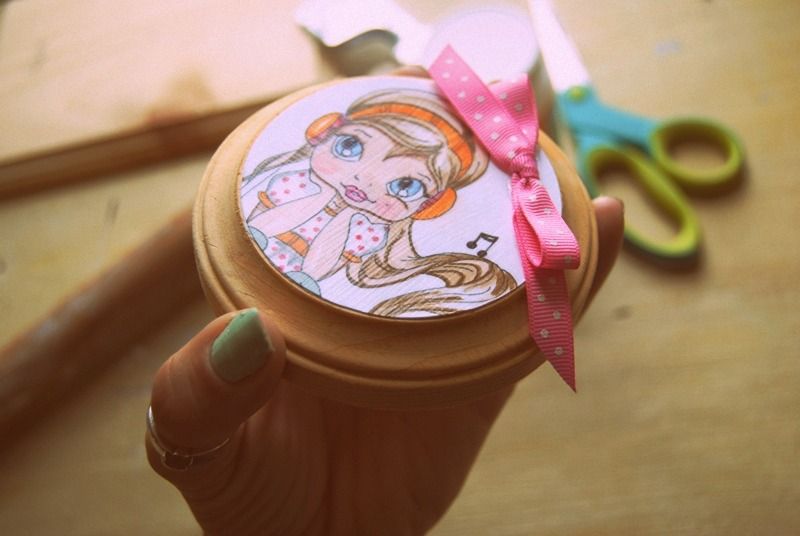 You're done! Now hang her up and enjoy!!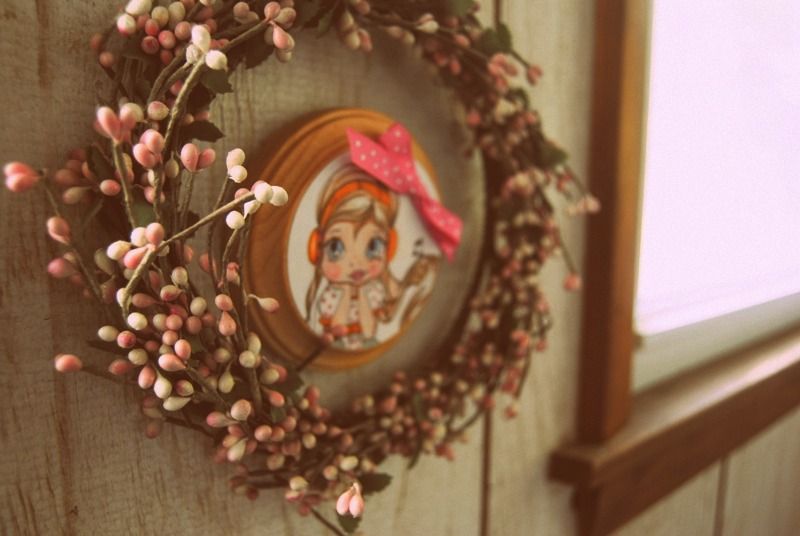 I love these little plaques. They look super cute grouped in three's, too! Pick your favorite images and create a super sweet display on a little girl's bedroom wall, a craft space, or even hand them out as gifts!
And now for the picture of the day.....
Niamh
Steve and
Philly
Phyllis. I think Philly's face in the second picture is clearly saying,
this photo is gonna come back to haunt me. I just know it.
That poor boy does anything Niamh puts him up to. He follows her like a puppy:)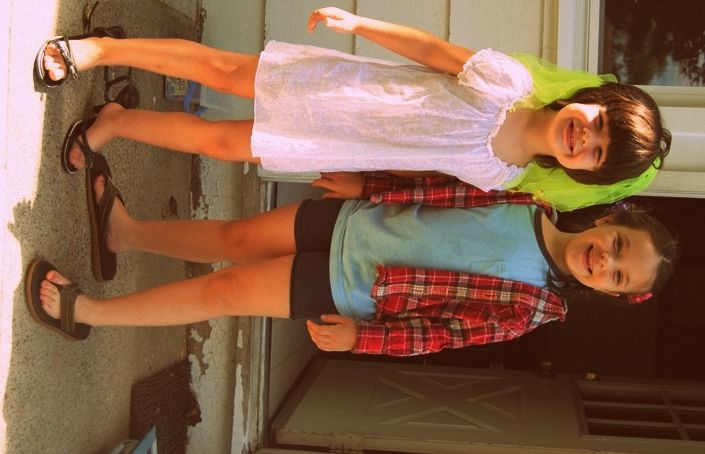 Leave a comment-- tell me your favorite new Sassy stamp image...And one of you will win my plaque:).
(International girls can play along, too...) And have a great Saturday!!
x

o

x

o