The Giants game was a blast! I think Phil has a new football buddy:). Philly kept saying "this is the best day EVER!" He watched the whole time, asked questions, and cheered louder than any guy in the place:). Niamh watched the game, too. And cheered. And I explained the rules and plays. She had a great time, too...But it is definitely a different thing...Seeing a little boy at his first sporting event and watching a girl at hers. Philly couldn't get enough of the game itself. He loved it. Niamh was much more into the experience...being at a new place, where you can be loud and not get into trouble;)-- that really appealed to her:)...The photos say it best--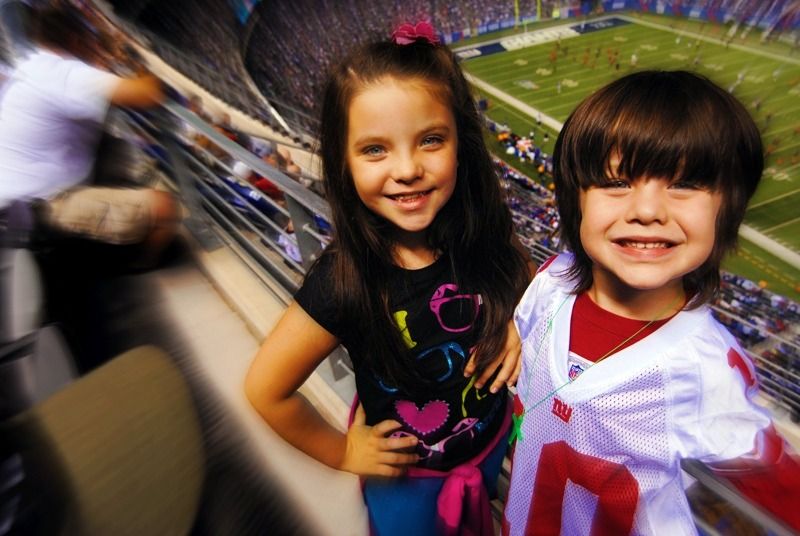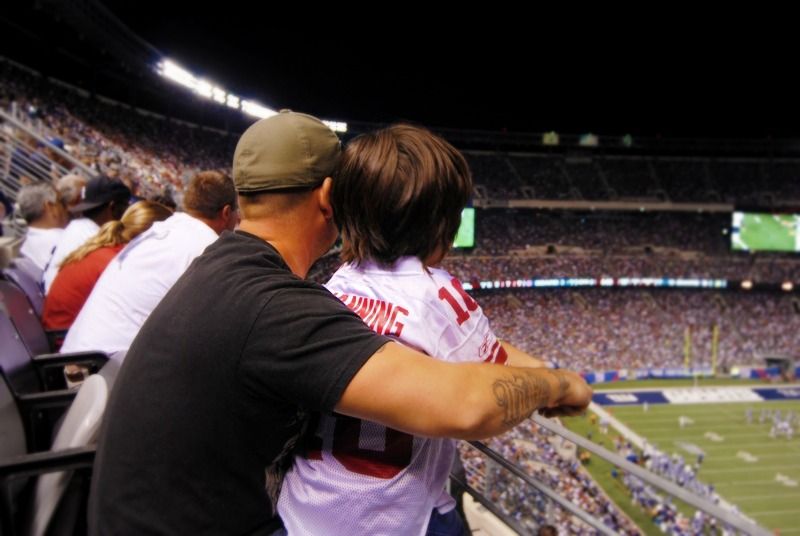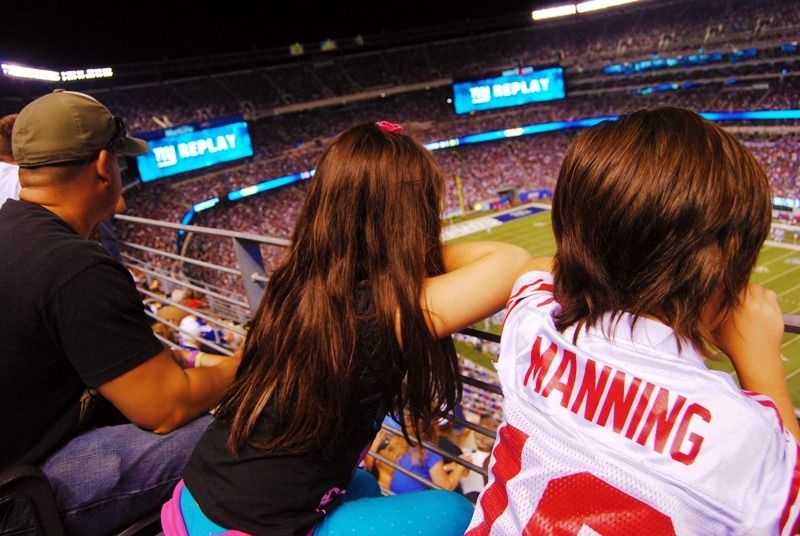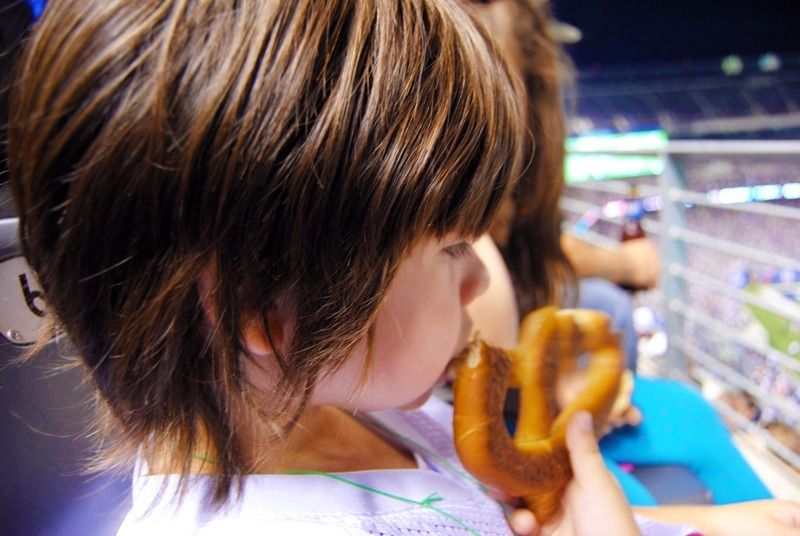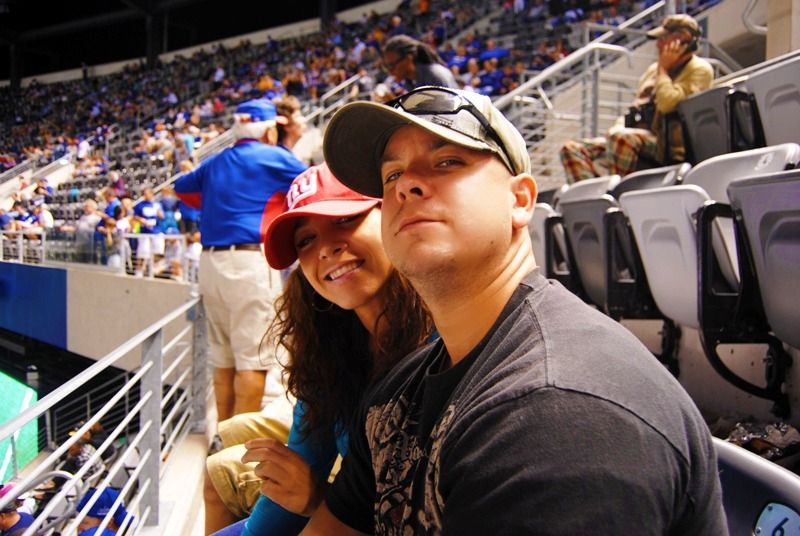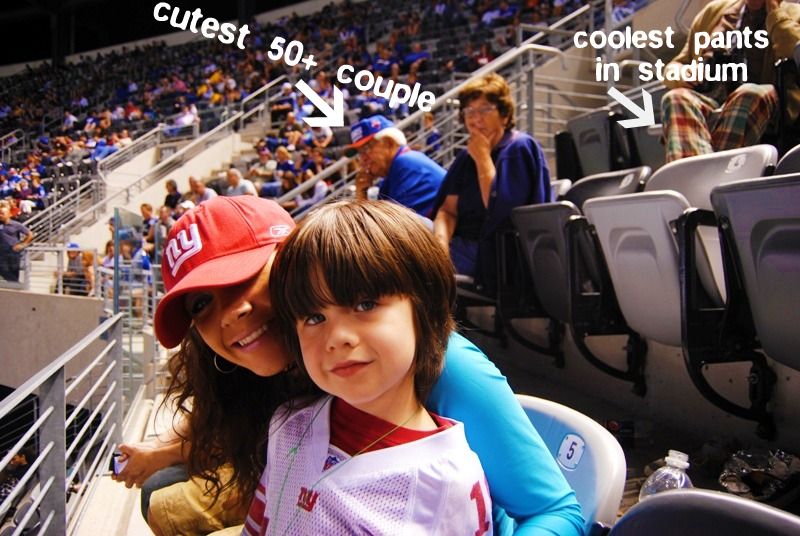 (This is a good photo of the haircut Philly gave himself this week.)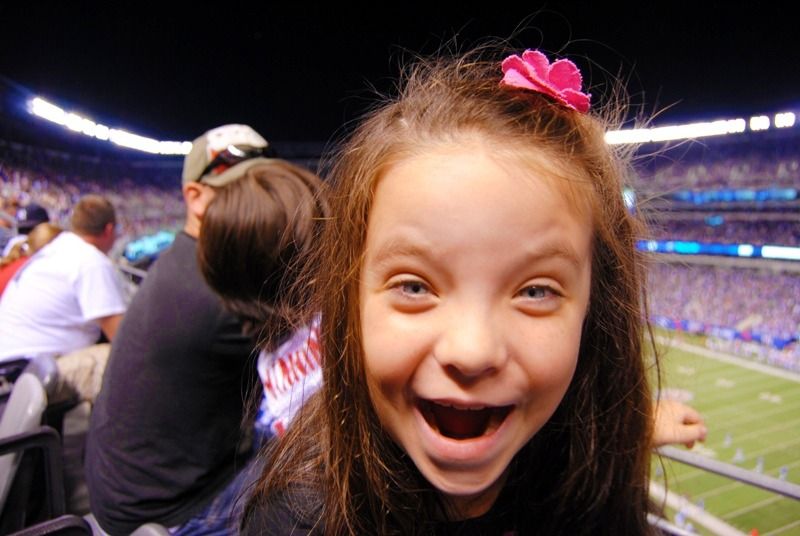 Here is Niamh's reaction to the first touchdown...She had no idea what happened-- just kept yelling, "Why is everybody screaming??" This is the point when she realized there is a very high noise tolerance at the stadium. She never looked back. Took full advantage of being able to yell whenever she wanted:).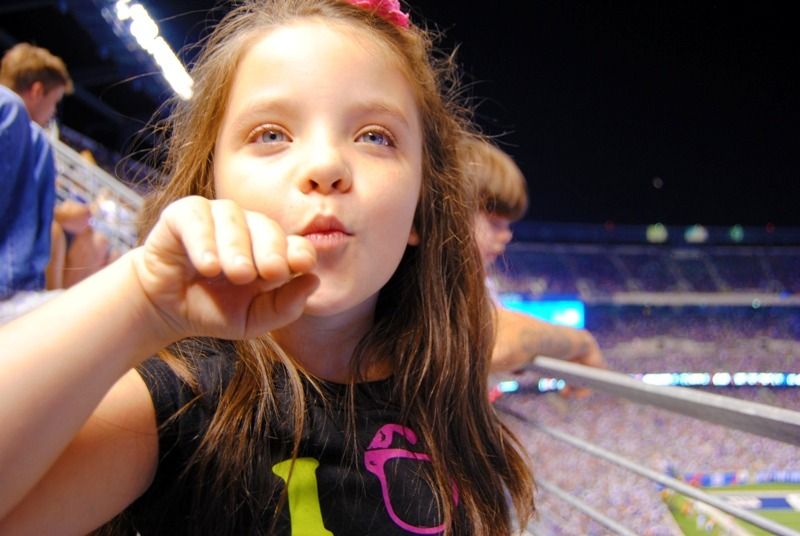 She entertained herself occasionally by posing for funny pictures.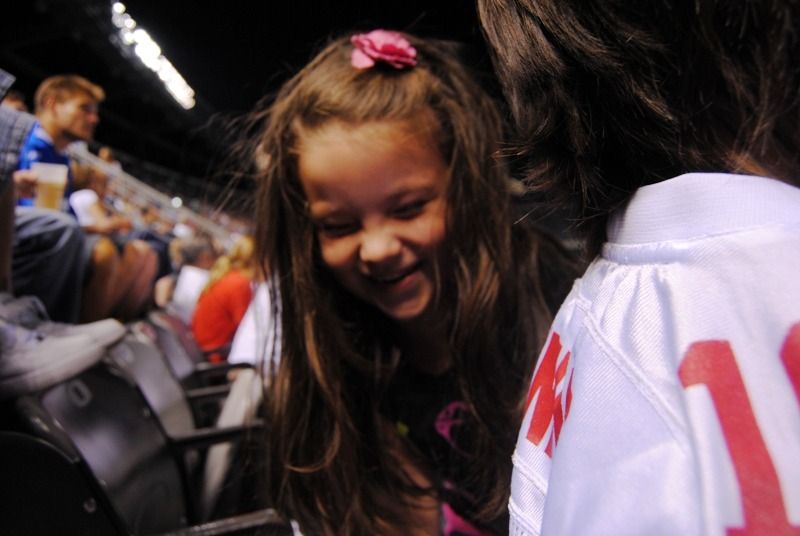 And here is the moment she realized rubbing her head on the seat allowed her to give out shocks to her brother. Also, from this point on, her hair stood up in a static halo.
(Sorry fans in the row behind my daughter.)
At the end of the night, we bought them each a Giants teddy bear. On the way home Philly spent a half hour telling us what his bear was allergic to. Chocolate. Candy. Green berries. And sometimes honey. (Which is unfortunate for the bear:)...I can't wait to take them to another game. I think next spring we'll definitely go see the Yankees. I remember thinking games were so fun when I was a kid. All of us laughing and yelling, chanting and enjoying the night...It was nice to be on the other side of that. Making sure Niamh and Philly had a night to remember!