I feel so lazy today...but I really haven't been:). I worked on orders this morning. Got up before 830am-- and that is pretty amazing for me on a Saturday morning:)!! Played with kiddies. Did some chores. (Okay. Did a chore. One chore for the whole day. Fell a little short in that area:). Anyways, for all we did, it's just been a lazy Saturday! I didn't even do my hair. Just put a ballcap on:).
The kids and I walked over to my sister's house. It's maybe a half mile away, but the kids like walking it. Kinda feels like a mini adventure because we have to cut across fields and a couple yards:). (That is why I put the ballcap on. I didn't want to be seen out and about in someone else's backyard with my frizzy hair undone:). The field is full of corn stalks right now. It was pretty fun-- until I almost walked into the biggest spider I've ever seen (not behind glass in a zoo). It was the size of my hand. The cornfield spider. Let's just say there were shrieks coming from the cornfield this afternoon as three "nut jobs" (that's what Niamh called us) ran through the remaining rows:).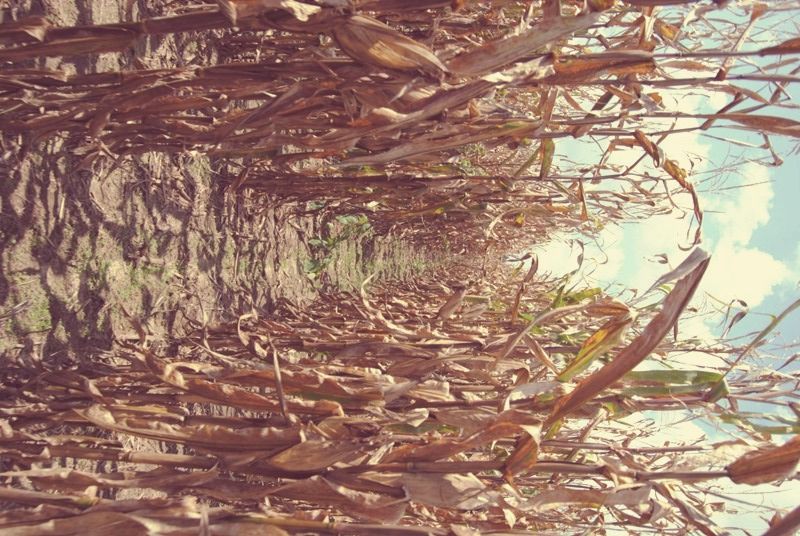 Niamh thought it would be funny to wear a winter hat. She dressed herself-- I'm not sure the hat is the funniest part:). I really can't decide. That would be another area I kinda dropped the ball on today-- dressing my girl (and myself:). Oh well...someday's you gotta forget about looking good and just enjoy the day!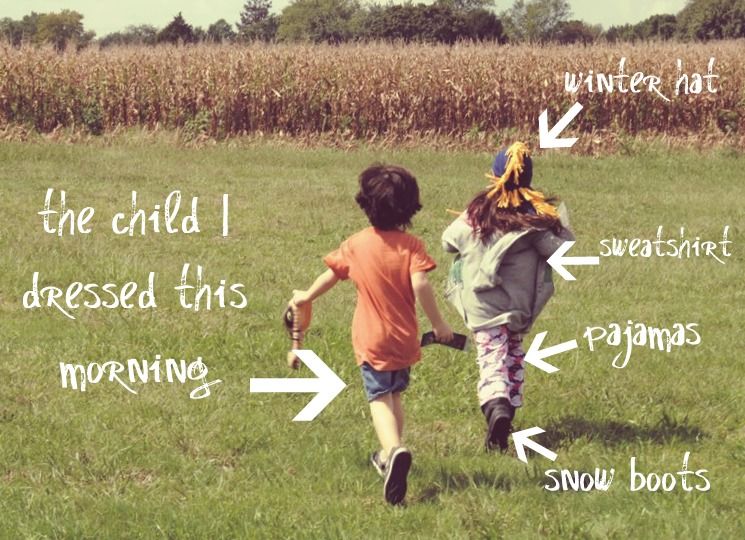 Do you love those lazy days...the ones when pajamas never get taken off and ballcaps (also, winter hats) hide hair?