Hello lovely readers! This weekend was a little bit of a whirlwind! I opened up my digital stamp shop and got a lot of orders:). I stayed on top of them all, so hopefully everyone is enjoying their new digis!!:) If you make a card with any of the digital stamps, please feel free to post the photos on my
Saturated Canary Facebook Page
for all to see!! I am loving the cards there already! I am so, so happy to finally be able to offer artwork this way. I will be offering new stamps each Friday for the next couple months. I know-- I've got a ton of ideas to put on paper, so that sounds like a lot of stamps...But I think variety is the best option. So, keep an eye out stampers;)! Also, I will be starting a challenge blog as an extension of this blog. I am still playing around with how I want it to work, but I plan on getting it up and running by October 1st.
So, this past week I received the most beautiful hair pieces in the mail for myself and Niamhy.
Melanie from Neesie Designs
allowed me to pick two of her pretty pieces out...It was hard to pick my favorites-- her shop is filled with such lovely, unique pieces...I wanted them all!!:) Here is Niamh's butterfly clip...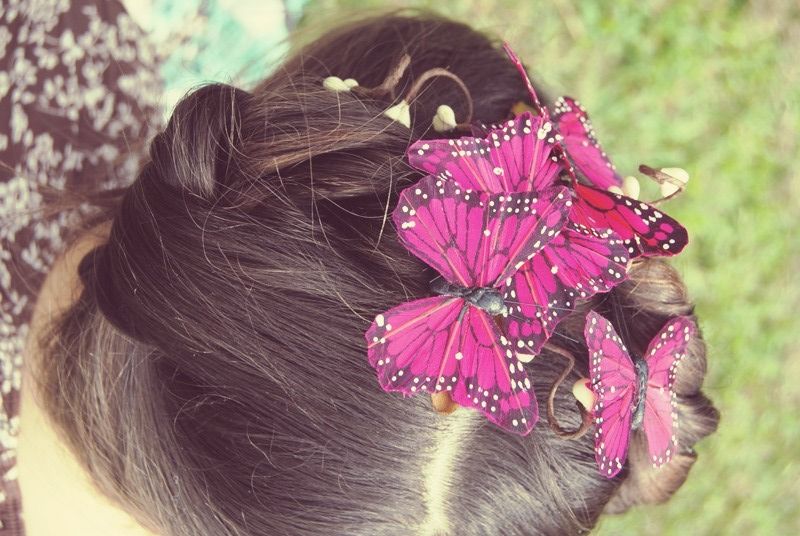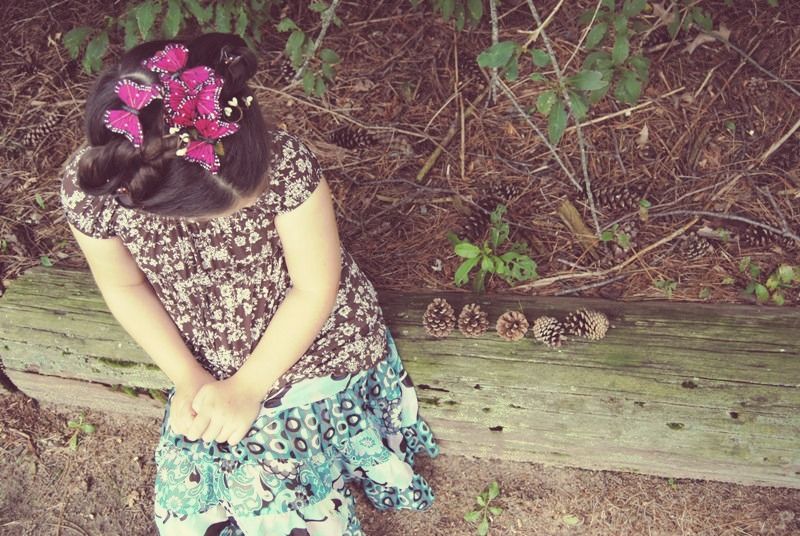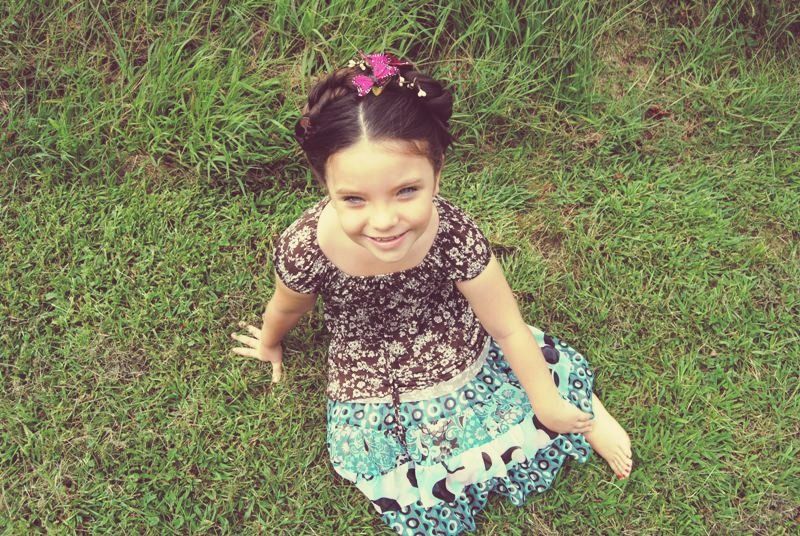 I really like the fact that you can position the butterflies to perfectly fit your style. Also, I think this is the perfect clip for kid's photo ops...You know, those professionally done pictures we pay
OoOOooOo
ddles for!?! Yeah, I never know what is more stressful...finding the perfect pose or getting the outfit and hair just right! Melanie's hair pieces are the perfect accent to a sweet smile!And Niamh went into total fairy-mode. I thought she mighta sprung wings, the way she was twirling around the yard:) Such a special hair piece! Might just bring out the nymph in you:):).
I chose a feather headband. I like the boho/Indian vibe it has. Very Pocahontas:). (I love that Disney movie. I wanted to BE her when I saw it for the first time. And I think I might have been like 17:P...I still obsess about it:) Anyways, it looks pretty worn with hair up or down. And I
really
love it!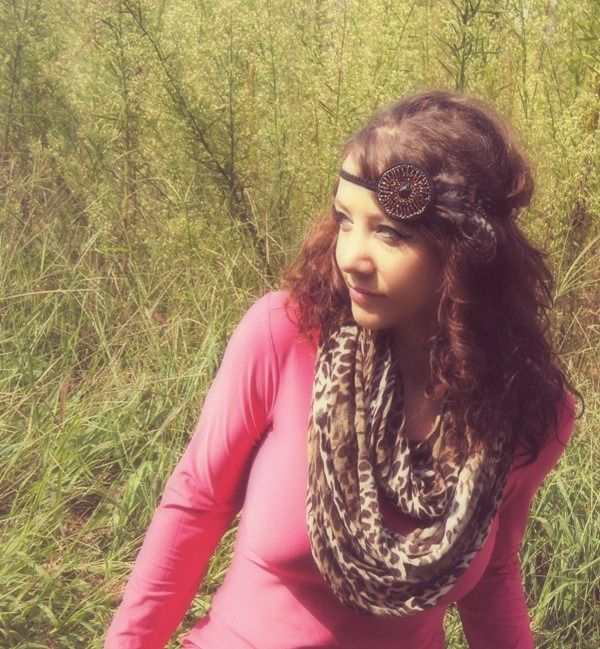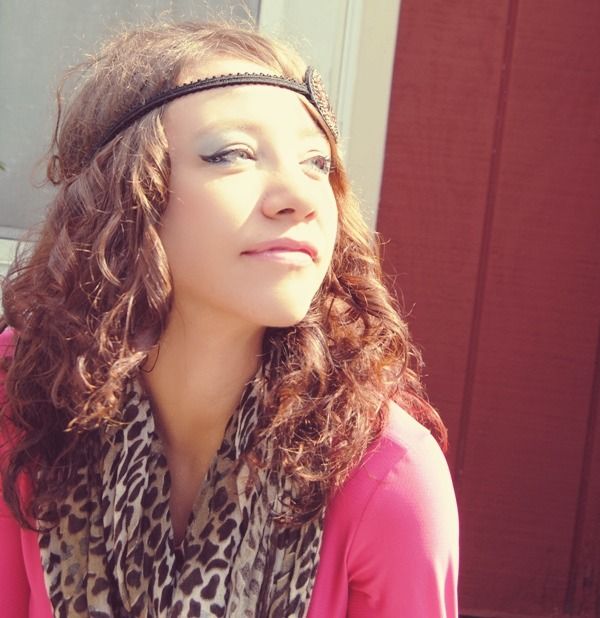 Thank you dear Melanie, for the chance to wear your beautiful, handmade pieces! I'm hooked!! And I hope you ladies head over to
her Etsy shop
-- with Christmas not
that
far away, you might just find the perfect girly gift!