Here is a cute idea for the sweetest trick-or-treat goody bags on the block. They are so cute, the kids might be reluctant to rip them open and eat the candies inside. Okay. That's a long shot;), but still...I think they would make cute party favors or school treats, too!...Take a look.
Here is what you need...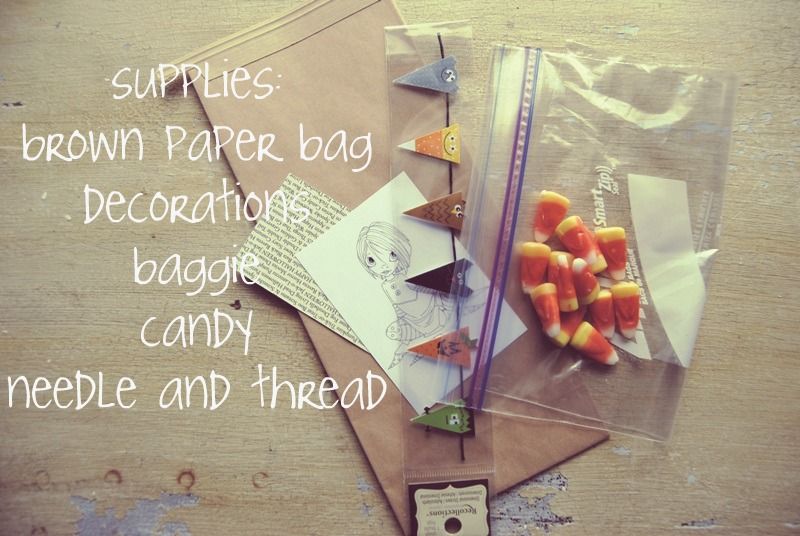 Wrap your candy in a plastic bag.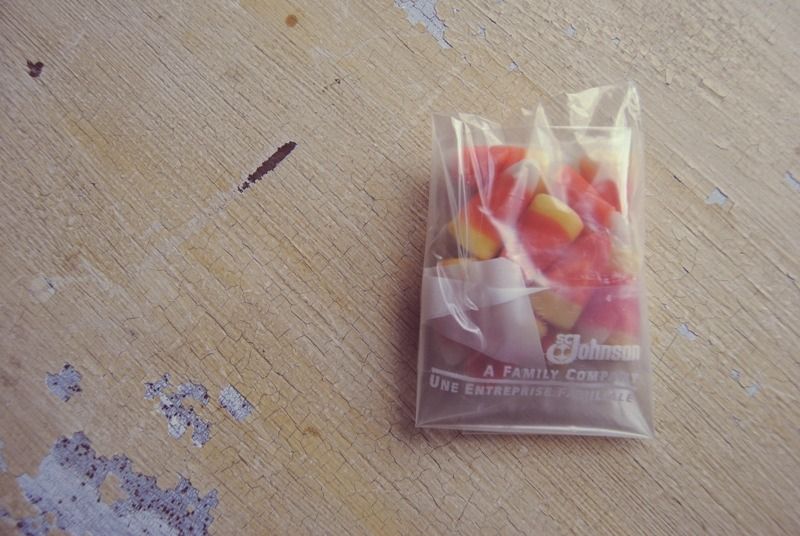 Cut your paper bag into two squares *big enough to fit your candy in with a little extra room!*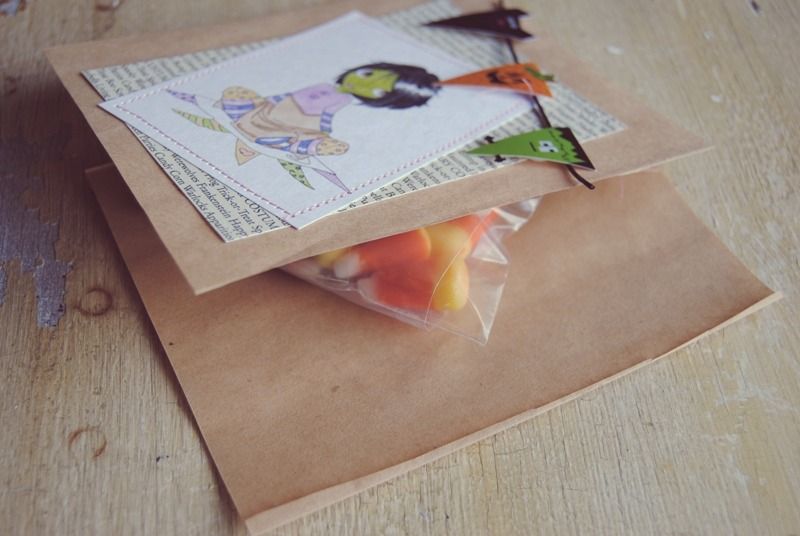 Sew up three sides.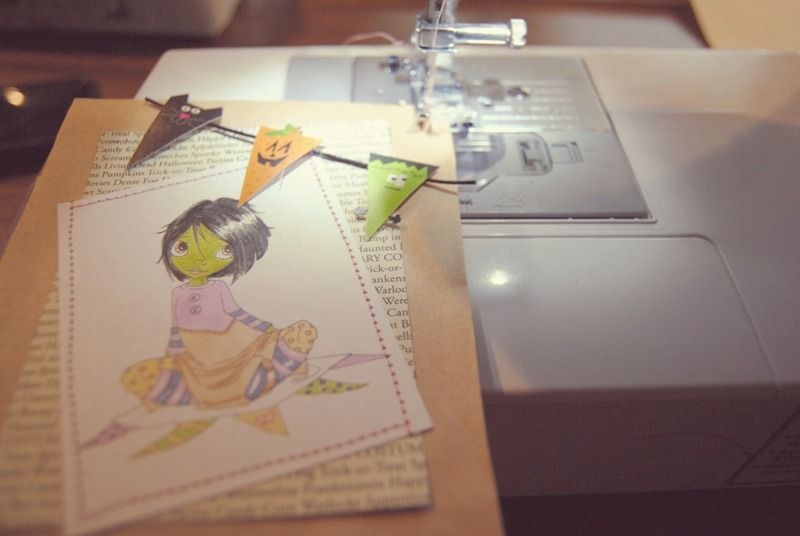 Slide the candy into your bag.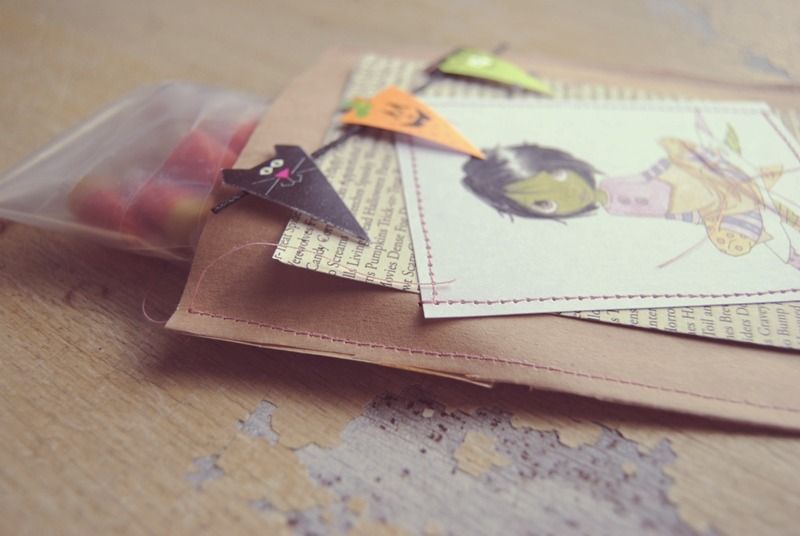 Sew up your last side:).
oh. And don't forget the back of your bag!!:)