Here is a pretty and delicate hairstyle my sister introduced Niamhy to a while ago. It reminds me of lattice...or maybe a web. I think it looks kinda whimsical...and added some butterflies to the elastic bands to really pixie her out:)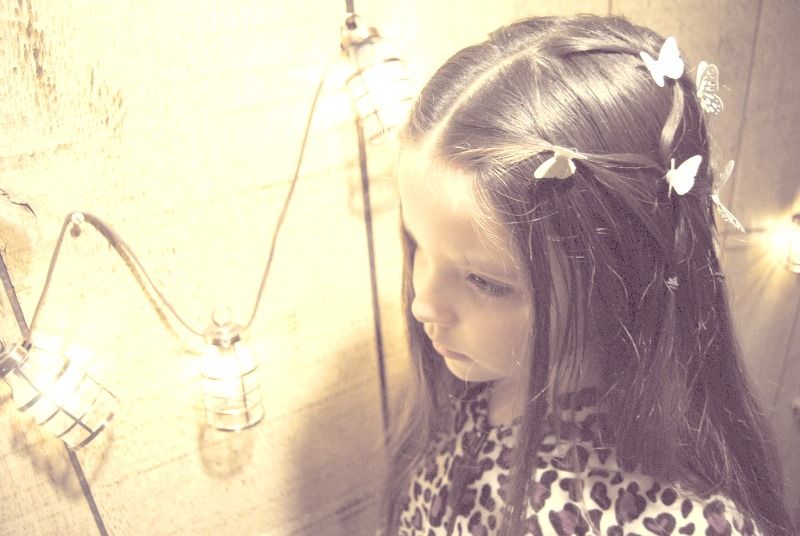 Start with a middle part. and pull two tiny sections from the part. Make sure they are an inch or two away from each other.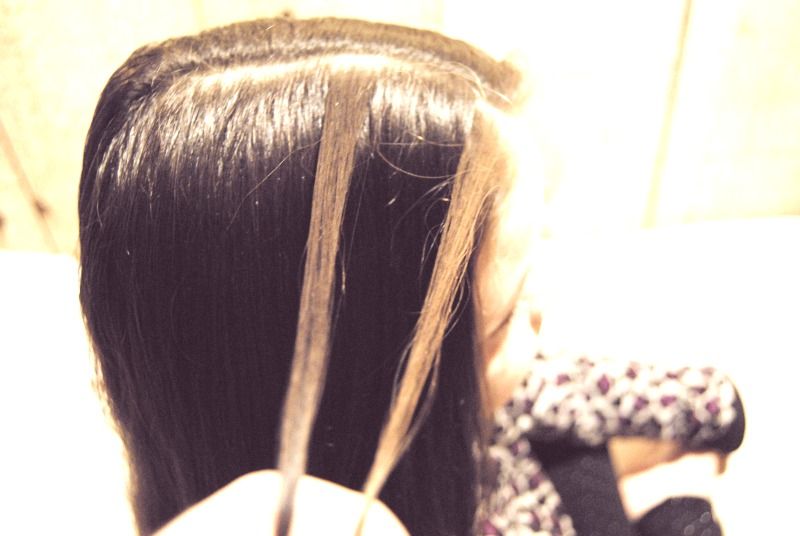 Bring the two pieces together in a "V" with a pony holder.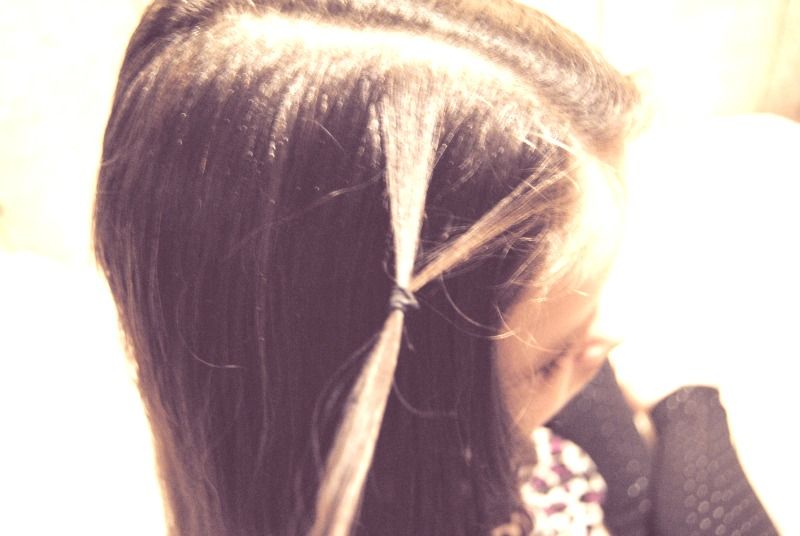 Repeat. And move around the part, all the way to the other side.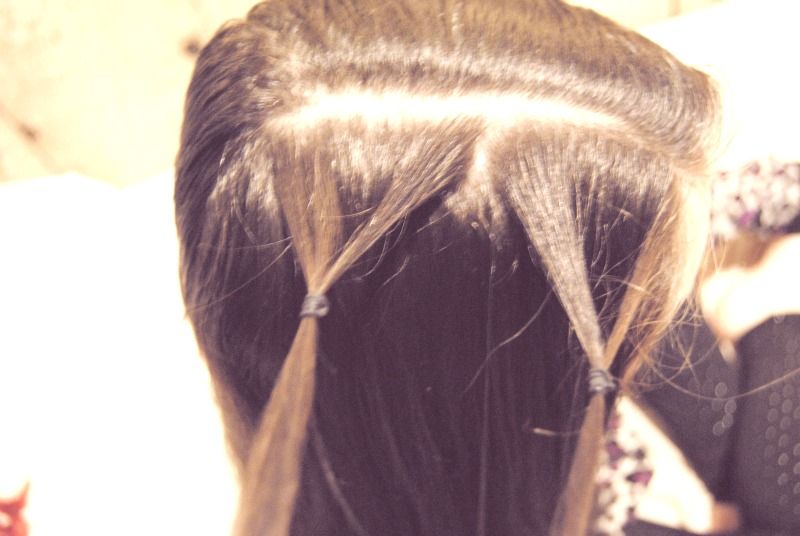 Split each new ponytail into two. Bring pieces from different ponytails together, just like above.
Finish with some pretty butterflies or flowers.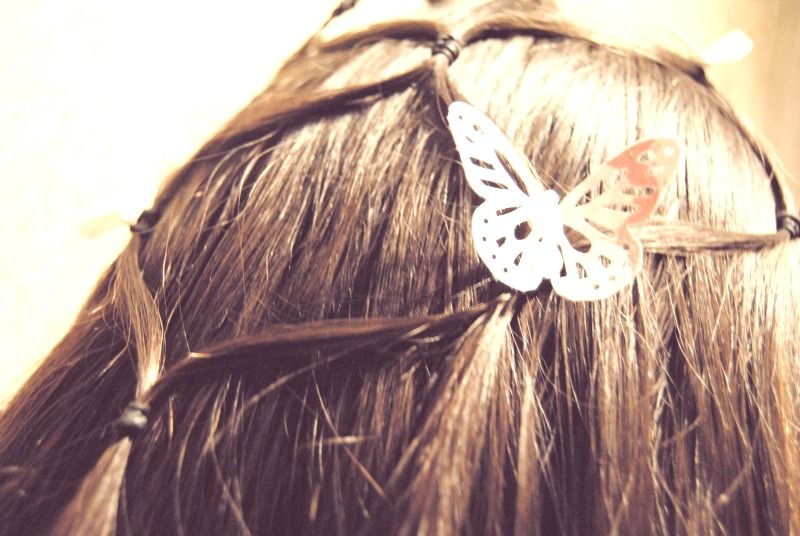 I like this hairstyle for Niamhy because it's so easy and unique. All she needs now are some fairy wings:).