I have the beginnings of mermaid hair tonight:). It takes a full sleep to go from human hair to mermaid hair, you know:). Anyways, it is the
easiest
thing ever, and you all have probably tried it before. It is Niamh's favorite! (She actually hates the process. Whenever you french braid wet hair, it doesn't feel too good-- lots of knots.) Always worth it in the morning, though! She can't wait to get to school and show her girlfriends her big, poofy, crimpy hair.
Need three things: newly washed hair, blow dryer, and products. I use my curly mousse, this heat-activated curl spray, and hair spray. Work the mousse/ spray/ gel-- whatever your preferred product-- through the hair, from roots to tips.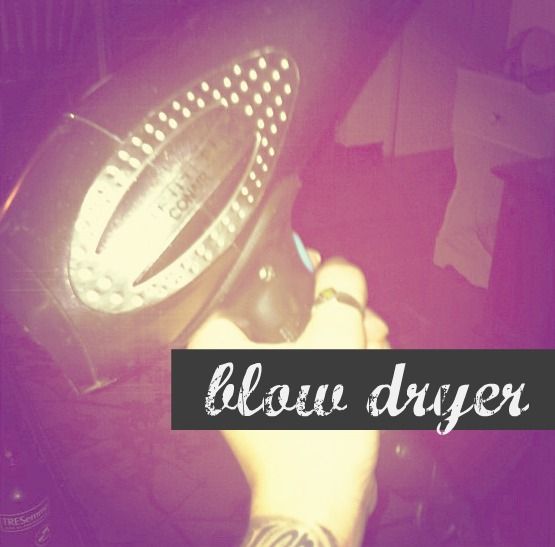 After I put the mousse and spray in her hair, I blow dry until it is only damp and not dripping wet. Some parts are even completely dry...but overall, it is still fairly damp. (Braiding completely wet, thick hair won't work. You're just gonna wake up with wet, slightly wavy hair:)
(This is Niamh's pain for beauty face:)
I section off her hair into three parts. And french braid each section. The more sections you use, the tighter your crimps in the morning. Niamh will sit still for three sections. That is her limit:).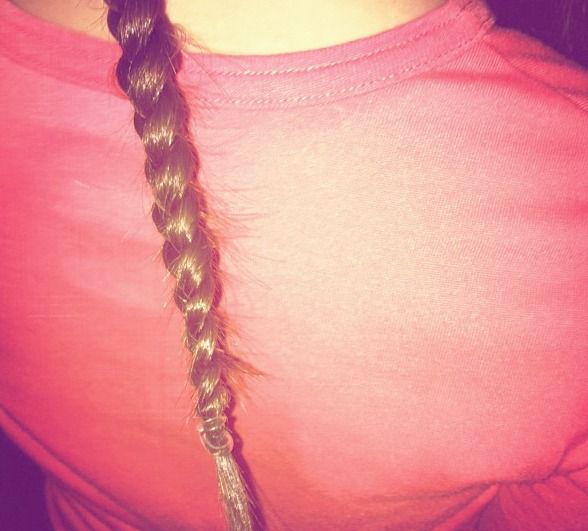 Braid all the way to the very bottom, until you can't manage to go any further. Use a little elastic band. Sometimes the bigger elastic bands roll out during the night.
(Insert: 1/3 of hair not crimped. not a great look. know this from experience.)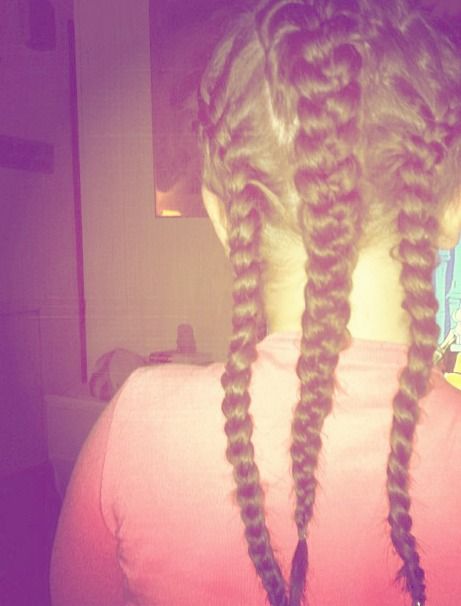 It's such an easy way to have her hair 90% done in the morning. I can't wait to show you her pretty hair tomorrow:). Mermaid hair. I always imagine mermaids must have either super crimpy, long hair (not sure how this works out in an all-water environment:) or super long colorful hair.
(yes, we believe in mermaids;)
Due to my hair's frizzy nature, I choose the colorful option for myself. And I'm going to completely cheat:). Here are my new dreads:).
S
O
P
R
E
T
T
Y
. And I got them curled this time. Just for some extra sweetness! Might have them installed soon:).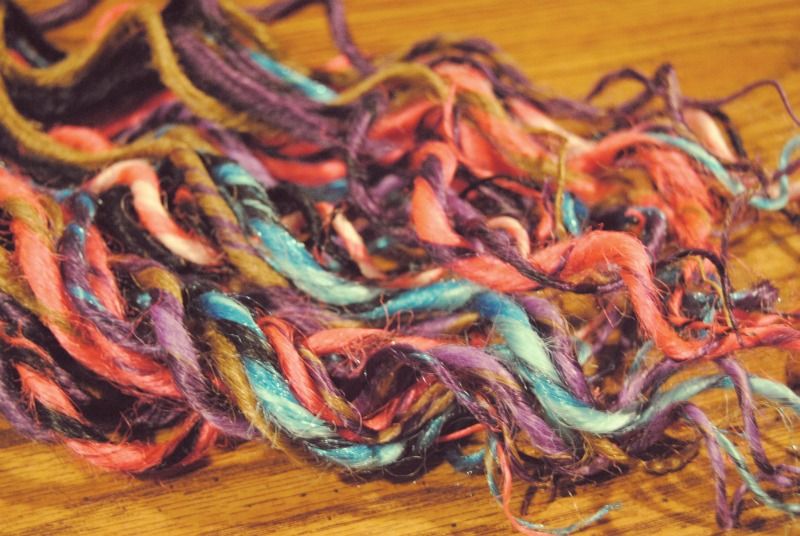 What kind of hair do you guys have??
Long, short, curly, frizzy, straight, silky???
Do you love your hair...or do you fight with it?
I've had a couple throw downs with mine...but all in all, I kinda like it. Frizzy mess and all:)!!