I'm half way through the week of hair styles. Today is my *all-time* favorite hairstyle cop-out:)...But before I get to that...
I started this week of hair just for fun. I love having a blog! It is such a fun and open way to make new fiends and share in people's lives
(even if it's just a tiny bit)
who I'd never otherwise meet. If you ask Phil, he even knows some of you by your comment names...
because I talk about you guys
:)...I like to tell him about the comments that makes me smile and laugh. And the ones that make me think. And all the little hellos-- I love 'em:). I have so much fun on here, sharing with you all!
So, last week I think everything sort of caught up with me a bit. And I just lost that thing-- is it mojo?:)...I don't know. I get a little ahead of myself some days, and all the things I want to get done pile up higher than my laundry pile. (that can be pretty high, just for the record:). The week of hair styles kinda gave me something to work on, so I can still be writing and enjoying this place-- but also has bought me a little time to get back in my groove:). I just wanted to be honest with all of you. Because I otherwise would never have devoted a week of posting to
hair
. I'm not really that stuck on it:). I mean, I love it...but most days...this is me:).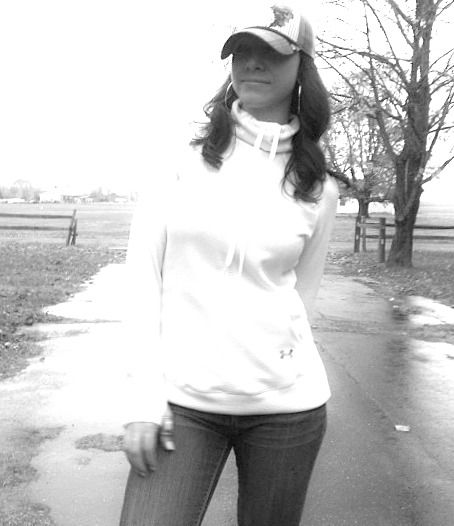 Yeah, in a hat. And jeans. And under armor--which is a whole other obsession of mine. I love that stuff. But back to the hats... I have a huge collection. I love them. I wear them backwards like boys. And straight brimmed, yup. (Didn't know I could go gangsta on you, did ya?!:)...I have pretty, girly ones. And trucker hats. And I love newsboy styles. It is my hair cop-out many days, but the reality is-- I just love hiding in them:)
...Anyways, this is how I wear my hair most days. And, this week of hair has definitely helped me get back into the swing of things and not stress out about feeling that icky lack of writing mojo:). Most of all, I have so enjoyed reading your comments about styles and funny things to do with your own hair. It is nice to know many of you have to tame yours as much as I do! Geez-- if the guys only knew the effort we put into this stuff!:)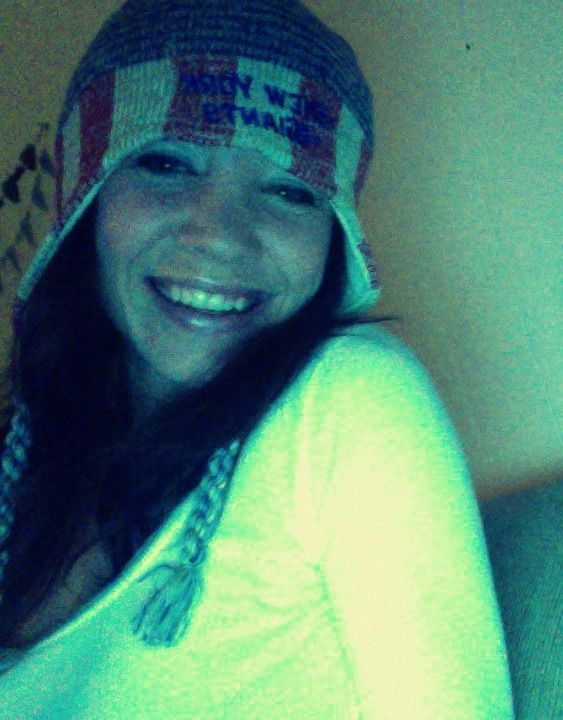 And I'm still in one right this moment:). Trying to keep warm. (I'm the only one in the family who likes the heat on. And I like it HOT.:) It's a NY Giants hat:), for the game Phil and I are headed to this Sunday. Can't wait. Hope it keeps me warm enough to enjoy the action on the field.
Thanks for sticking with me through all this hairiness. LOL... I will have a little more variety for you next week:)!