A couple weeks ago, a girl named Jess contacted me about doing an anniversary present for her husband of one year. That sounded fun-- seeing how she was such a cute girl, with pretty blond hair and a great smile (so easy to draw;)! But then, she made it 100X more fab when she asked if I could do them both as zombies!!:) Put the date of their wedding somewhere in the artwork...and a couple sayings that mean something to the both of them. I was really stoked! Literally, if I only drew zombies for a living, I'd be okay with that;) They are so much fun. Here is the finished product...Don't they make a cute zombie couple??!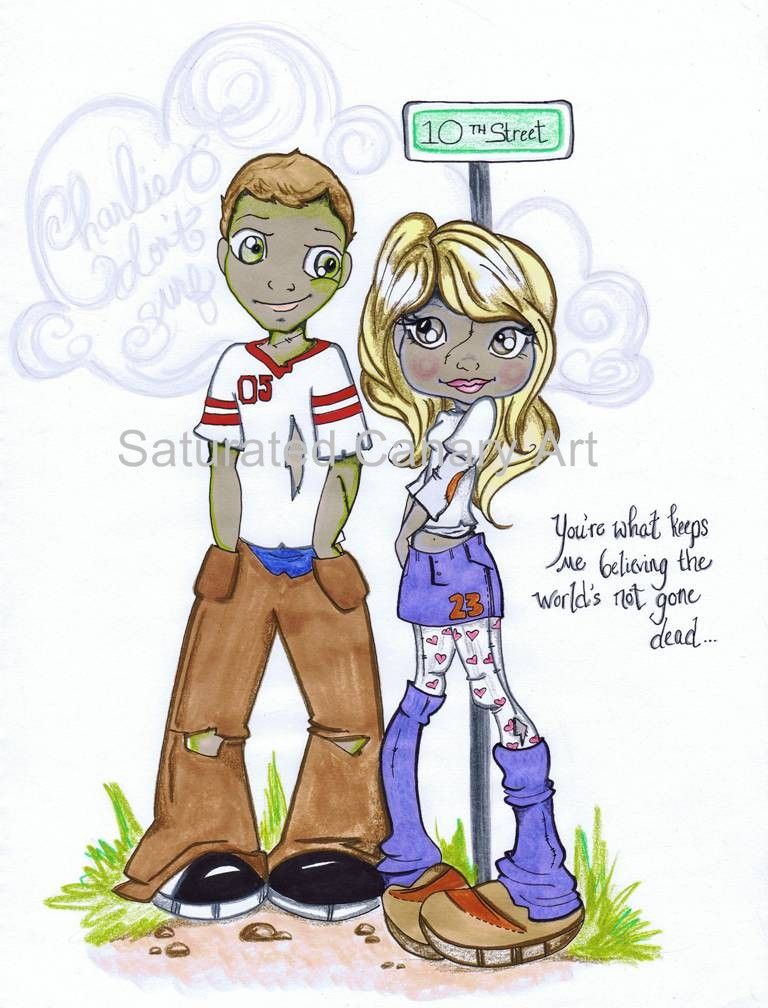 I switched gears a couple days ago and did a really girly drawing. My
Lipstick Princess
:)I love her big green eyes. Big blond hair. And no shoes this time:). Cuz she likes to dance around in her stocking feet.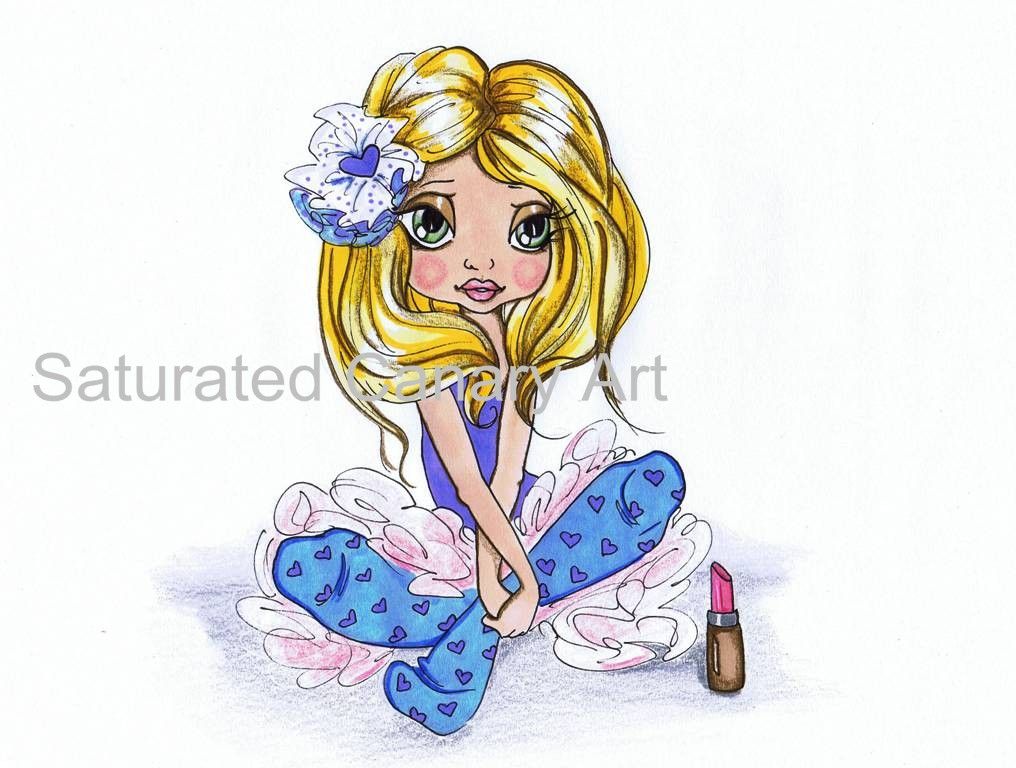 Sometimes the most fun part of a piece of artwork is coloring it in...deciding whether to do red or blond hair...green or blue eyes...and what color/pattern clothing. Do you have a favorite color combination??...I love weird colors together...like turquoise and brown. Red and pink. Orange and pink...Hmmm, lots of combos I really love. Could go on and on!! What's a color combo that you're drawn to?