I don't know if I will end up as one of those parents that embarrasses their kids. I'd like to believe, and I really do, that my kids just won't be the type to get embarrassed.
For sure
I will never tolerate them
not
giving me kisses and hugs because it's not
cool
. Oh, I will hunt them down while applying my reddest lipstick and smooch them good. 37 times. Right on their sweet little faces!:) Our family is goofy. And loud. Really, really loud. (Is yours loud? Does it hurt your mama ears sometimes?:) We play jokes. And the kids talk openly about
everything.
We pray in the mornings before we walk into school. And if we forget, well...we stop and pray in the hallway real quick. I like how the four of us operate as a group. They know Phil is always good for a smackdown. And that mommy still thinks words like
fart
and
booger
are funny. (I do. You do too. Don't lie;) I even love the noise. Well...most of the time. And my hope is that all the noise and laughter and goofiness will keep us a little shielded from the world. And what others might expect as the kids grow. And especially keep Niamh and Philly protected from being aware of things like
feeling embarrassed
or
silly
or
even grown up
.
For as long as possible
:).
After the kiddies went to school, Phil and I went out to breakfast this morning. Then drove up to the bookstore. I was excited to browse more than just the kid's section this time;). Although, I did stop in there and buy a really cute Halloween storybook. I gotta say, I have gotten use to having this guy all to myself for a few hours each week. He definitely makes me laugh. Caught him lurking behind bookshelves a couple times, trying to sneak up on me. I guess
we
still haven't grown up. :)
Speaking of growing up. I'm just going to say it.
I bought my vest in the

little kid's section at Target this week.
So. I have been looking for a big, furry vest for a month now. They are all so expensive. And I never found
the one
. Until I saw a rack full of THEE ONE's on the way to check out the other day. I stood forever at that clothing rack. Doing sweeps of my area, making sure no one was looking. Quickly holding it up to my shoulders to check the length. But, I wasn't sure it would fit around my back.
Insert:
trip to little boys section, between socks and pajamas...where no one else was in sight. I tried that sucker on so fast, I started sweating:). And it fit. LOL. So, if you like the vest...check the kids section at Target. It's only 24.99!!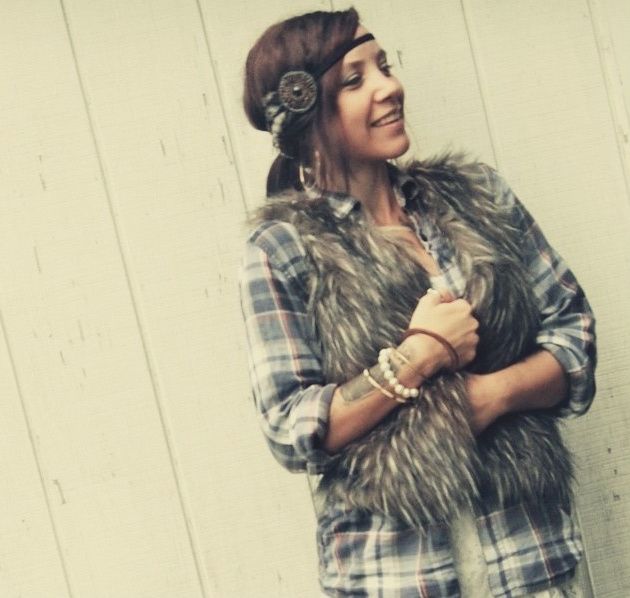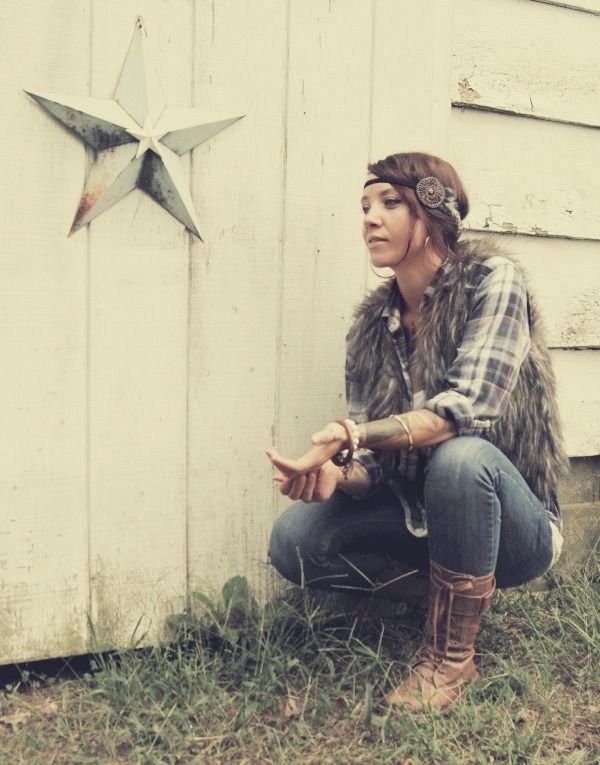 And here are photos from the week of my two little rascals. Niamhy had to get stitches because she fell into a table at home. Twirling in living room + long hair in face = falling down ( + 6 stitches). She asks me at least 10 times a day if anymore of her eyebrow hairs have fallen out:). I keep telling her,
Baby-- women pull them out all the time. You're ahead of the game!
LOL...And my Papa Bear. *sigh* I just want to kiss his cheeks
forever
:).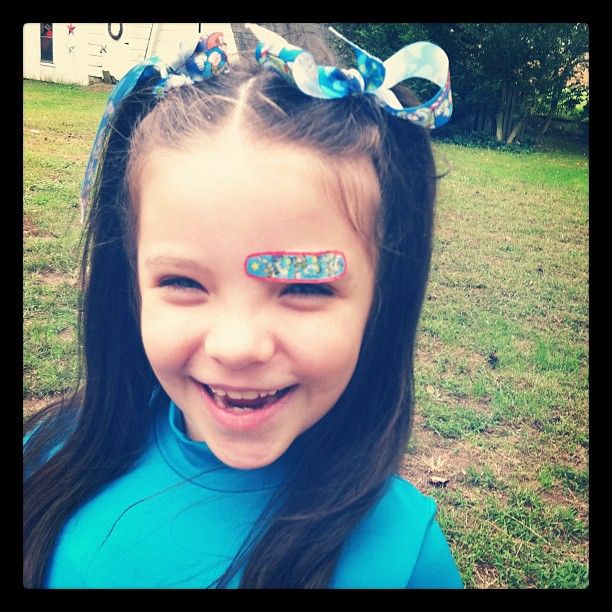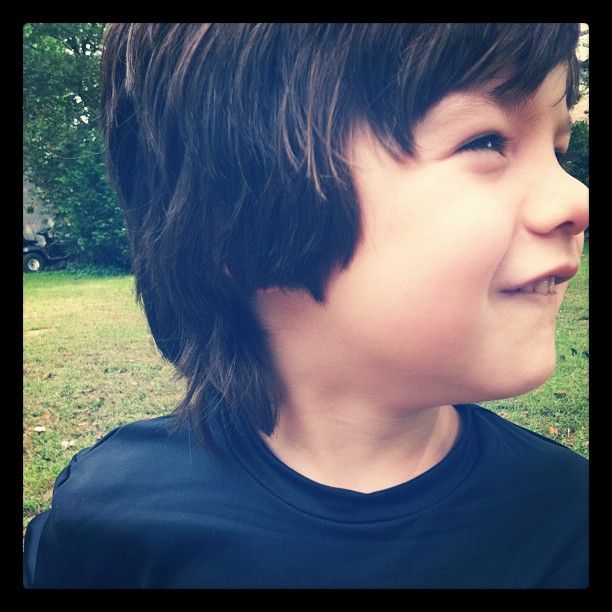 I hope your week is treating you well...and that you get lots of chances to enjoy childhood...Whether it is through your own kids or just alive in you own heart. Or both.