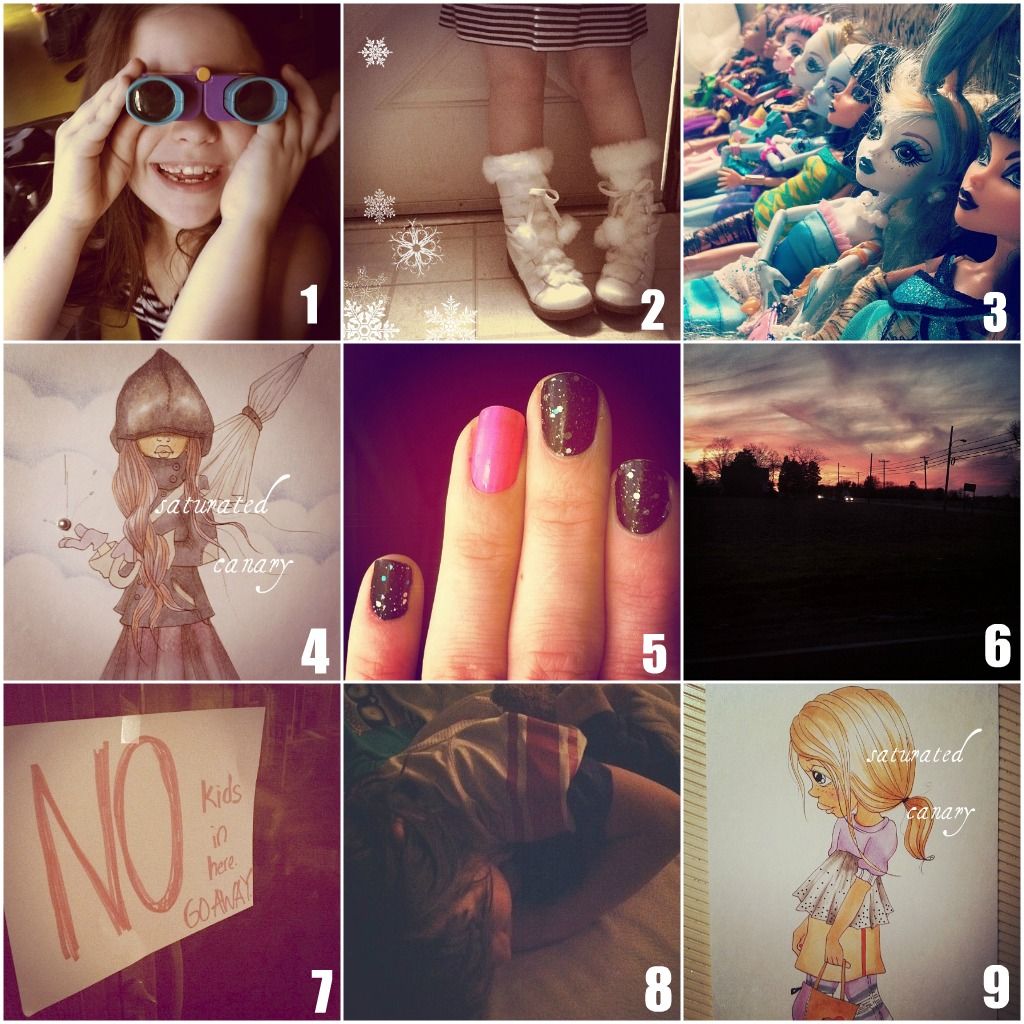 1. Niamh at kitchen sink. Such a random moment. And I love. it.
2. One of Niamhy's favorite Christmas presents this year. White boots from her Aunt Bec. (Mama said no to white boots all winter long. Apparently, my sister and daughter have similar shoe taste:).
3. My Niamh's collection of Monster High dolls. We She is up to 23. I already have my eyes on two new ones.
4. New digi (coming soon). I know, I've already got two rainy day digis in my shop. But I just love this theme:).
5. New Year's nails. Kinda awesome for a party running around the house with two kids banging on pots screaming our heads off. (We set a car alarm off down the road. Yeah. Pretty awesome!)
6. A masterpiece.
7. Where we hid presents.
8. Philly sleeping in [TWO] NY Giants jerseys. Eli Manning and Hakeem Nicks (aka "team nicks"). I'm so keyed up for these games. Mostly for the sake of this boy.
9. Another digi. First profile one. Profiles are hard for me-- but I really liked how she turned out:).