I just completed my January prompts for Ali Edward's
One Little Word
project. I admit, when I signed up for this, I wondered if the project would
really
help me make my chosen word a reality. Would I actually feel like my word [PEACE] was tangible and more a part of my heart and thoughts??...just from a scrapbooking project?? After today, I'm encouraged and thrilled that the answer to that question is YES. Just a couple hours working on the January homework, and I already feel like I've learned a little about who I am. And who I want to be. In relation to the word, peace.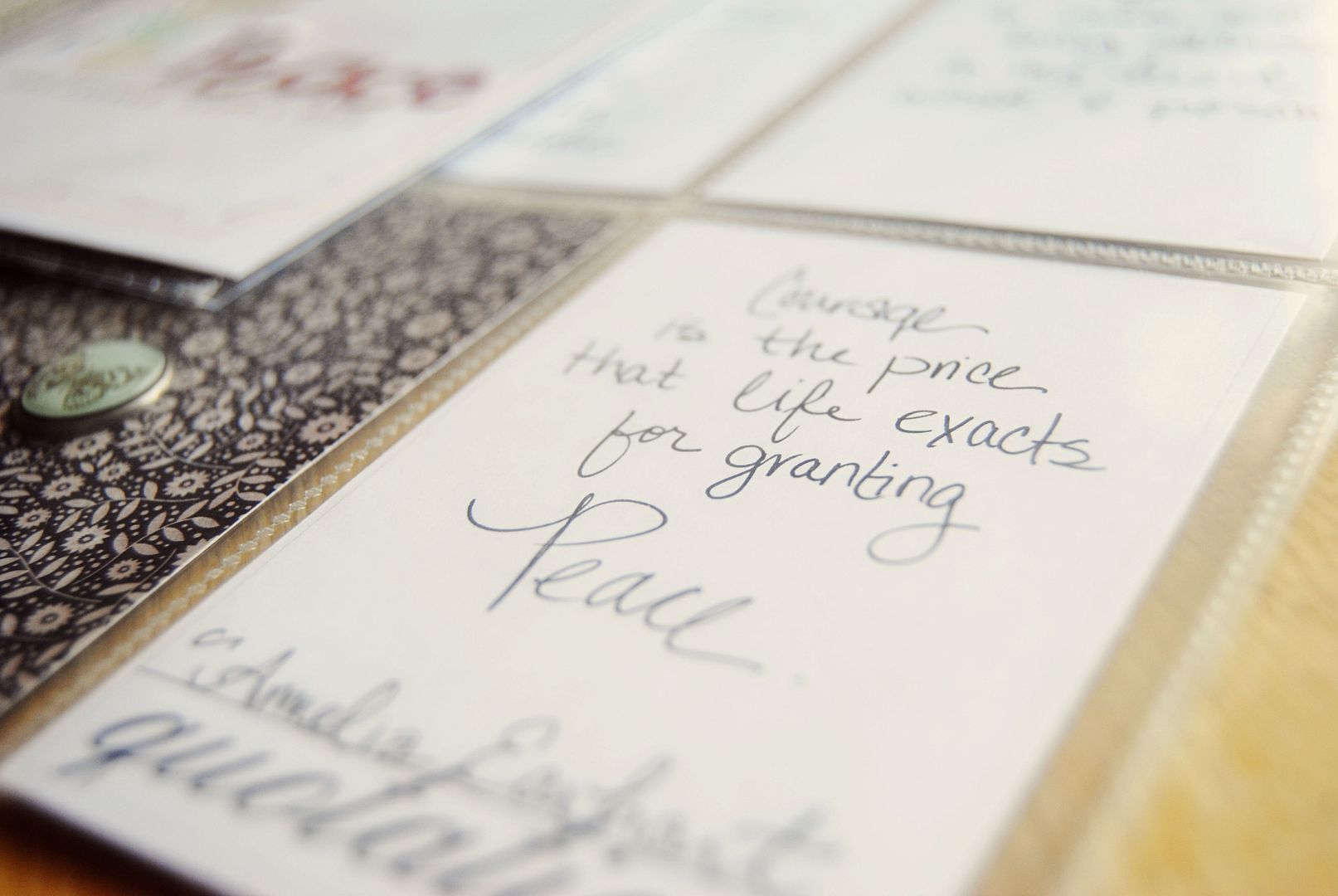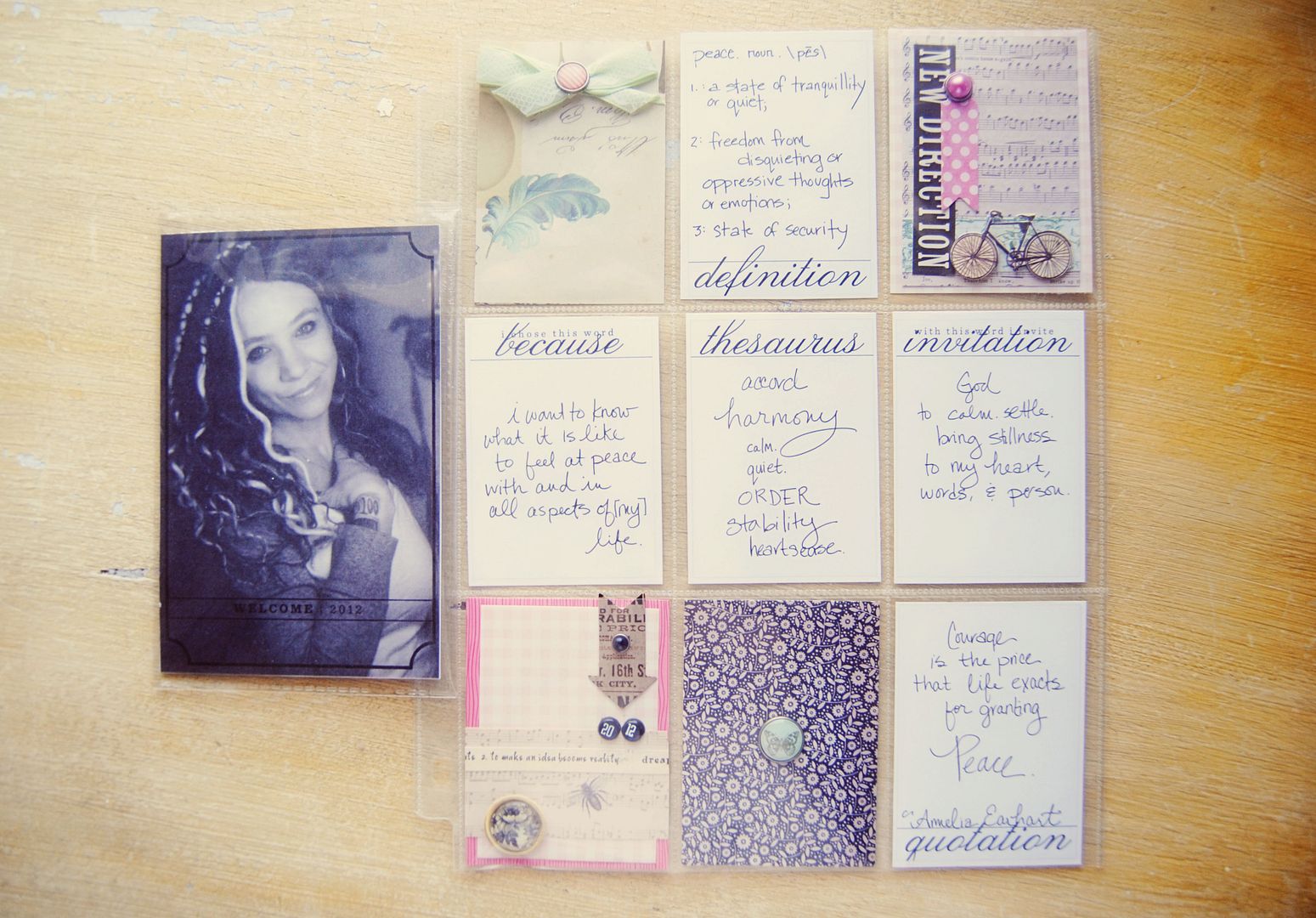 We had to take a self photograph for the first page. (Yes. I have my dreads back. I will give you a heads-up, they are crazy and colorful...it's a shame I'm such a subtle person:). Then, for the second larger page, I filled in the class cards: the definition of PEACE, synonyms, my invitation, because, and a PEACE quote. It all made me reflect on why I chose this word for 2012. And where I hope it takes me.
It is a splendid project that I'm totally enjoying. Can't wait till February! Are any of you doing One Little Word?? Leave me a link to your posts! I'd love to peek at your own progress!!
**If you are looking to sign up for the free Valentine's Saturated Canary digi, click
HERE
. If you have signed up for the newsletter (and are itching to get your sweet, girly digi:), I will be sending them out tomorrow. Can't wait to see how you all color her...I really tried to give you something special...She is quick becoming one of my favorite characters to date:).
Thanks for stoppi
ng by, friends!!
"Courage is the price that life exacts for granting peace."