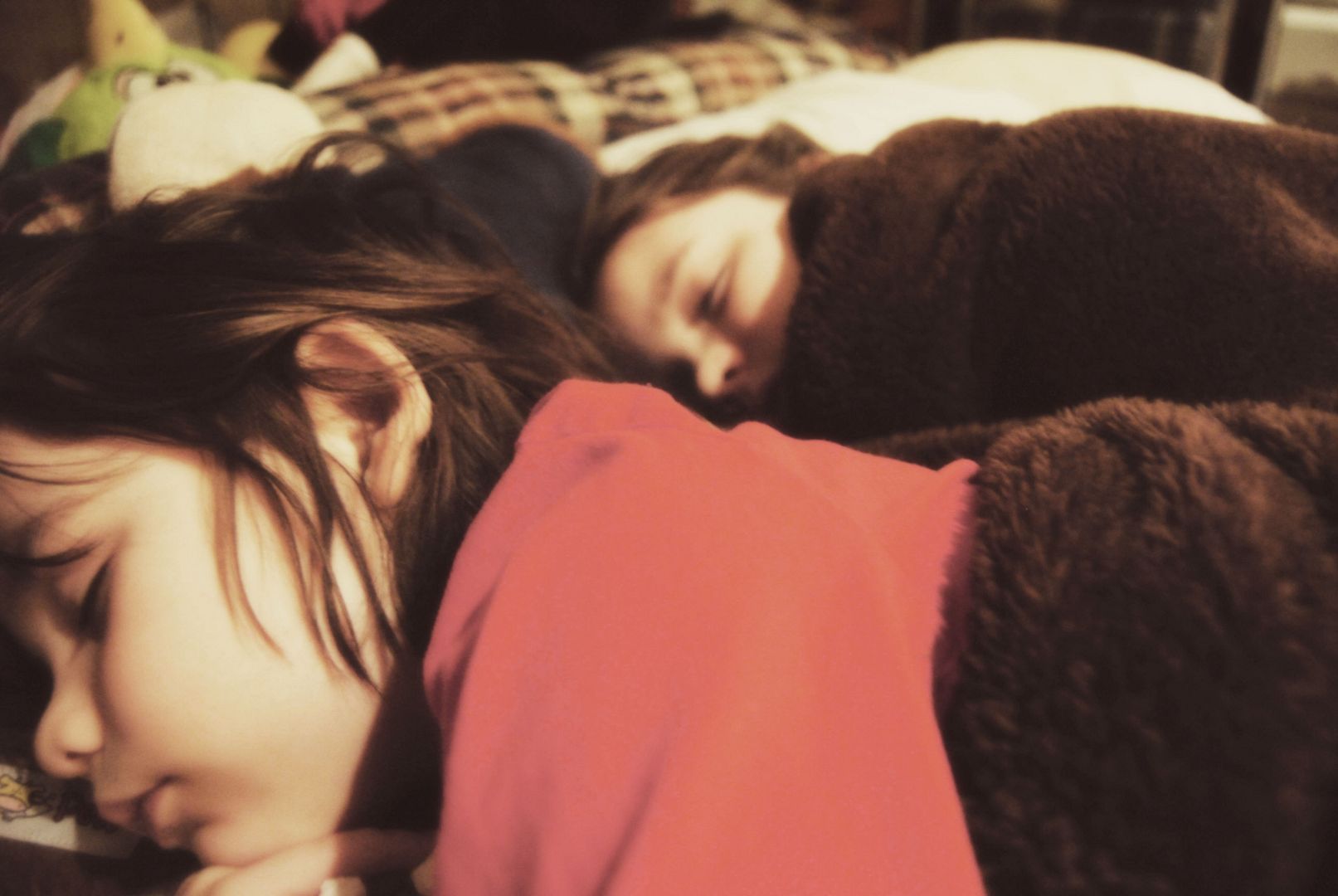 I know. I probably shouldn't let them sleep in my bed as often as I do...but they are just too snuggly to resist. This is how they fell asleep the other night. As close as possible. Just the way I love them to be.
And my little Philly, holding onto maybe five different toys. I'm afraid to blink sometimes, because he is still so much a baby to me.
I know one day he won't snuggle his Cabbage Patch at night. Or his puppy. Or zombie boy. Or monkey. Or Sponge Bob. (Although, I think Sponge Bob will be the last to go...)
I can't tell you how long I've sat on the bed just starring at him. Thinking how sweet and tender his heart is. Thanking God for my Philip-- exactly the way he is.
When he gets in trouble, even if you explain it in the sweetest way, his eyes still fill up. His eyelids start to turn pink...and it just breaks my heart:).
He is all boy. But so gentle and sweet at the same time.
He is easily distracted. I think it is a boy thing...kinda spacey in a cute, unintentional kind of way.
And at the same time, he's very perceptive and emotional. Very kind and thoughtful...Like the time he heard me tell Phil I was having an "ugly day"...and he brought me a plastic "diamond" out of the dog's collar:). A priceless diamond that I have tucked away for safe keeping.
His new thing is the word, "inappropriate." Which he seems to only use when pointing out dresses to Niamh. Like he is somehow giving her the (big) brother "no way" already.
I love his hair. He kinda reminds me of a little hippie guy. It is probably a
little
too long
. And sometimes he goes a full week without anyone ever seeing his eyes:), but the very thought of cutting it makes me want to cry.
He lost his first top tooth this week. And can I just say, I am
dying
over Mr. Toothless.:). Like, loving that smile to death!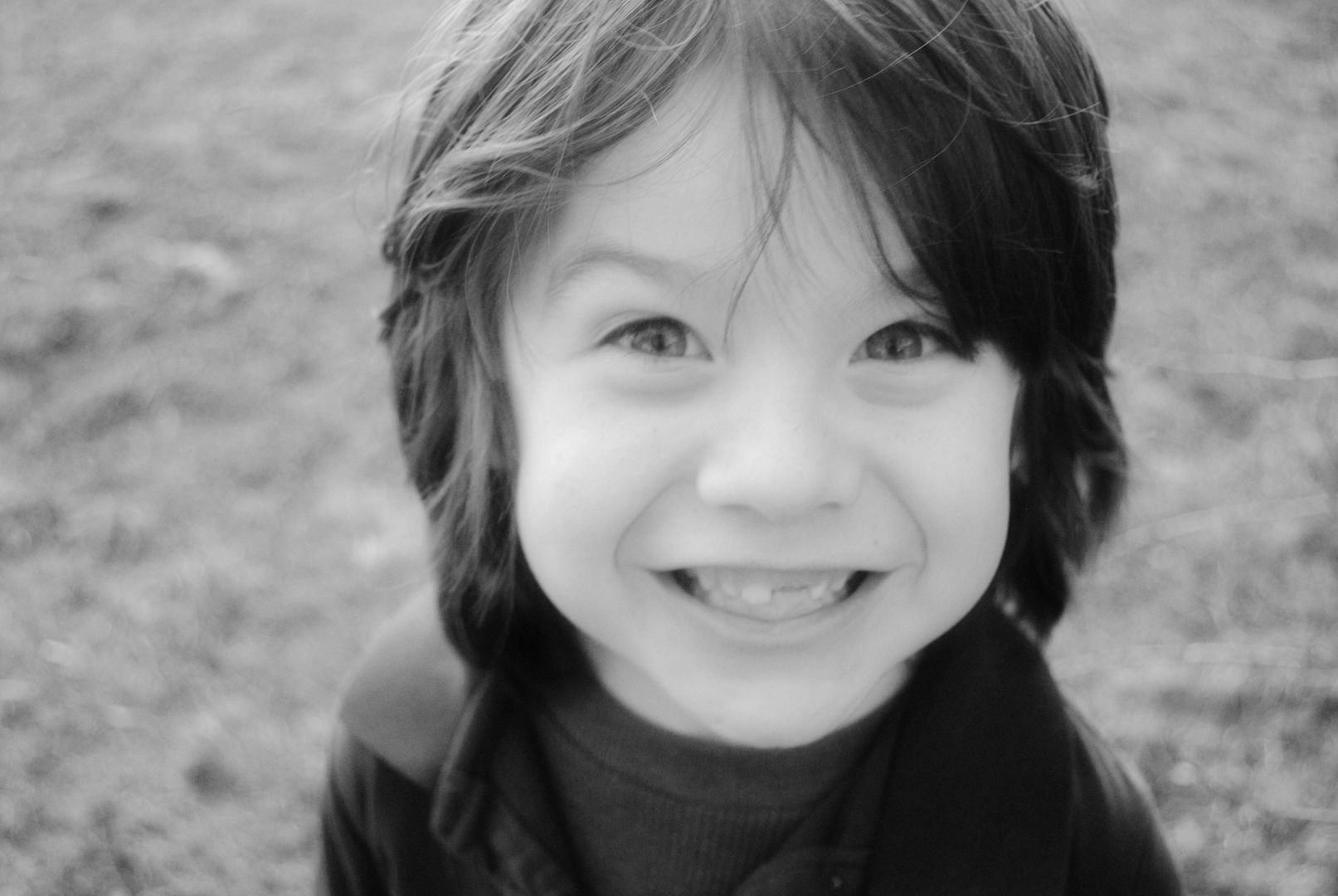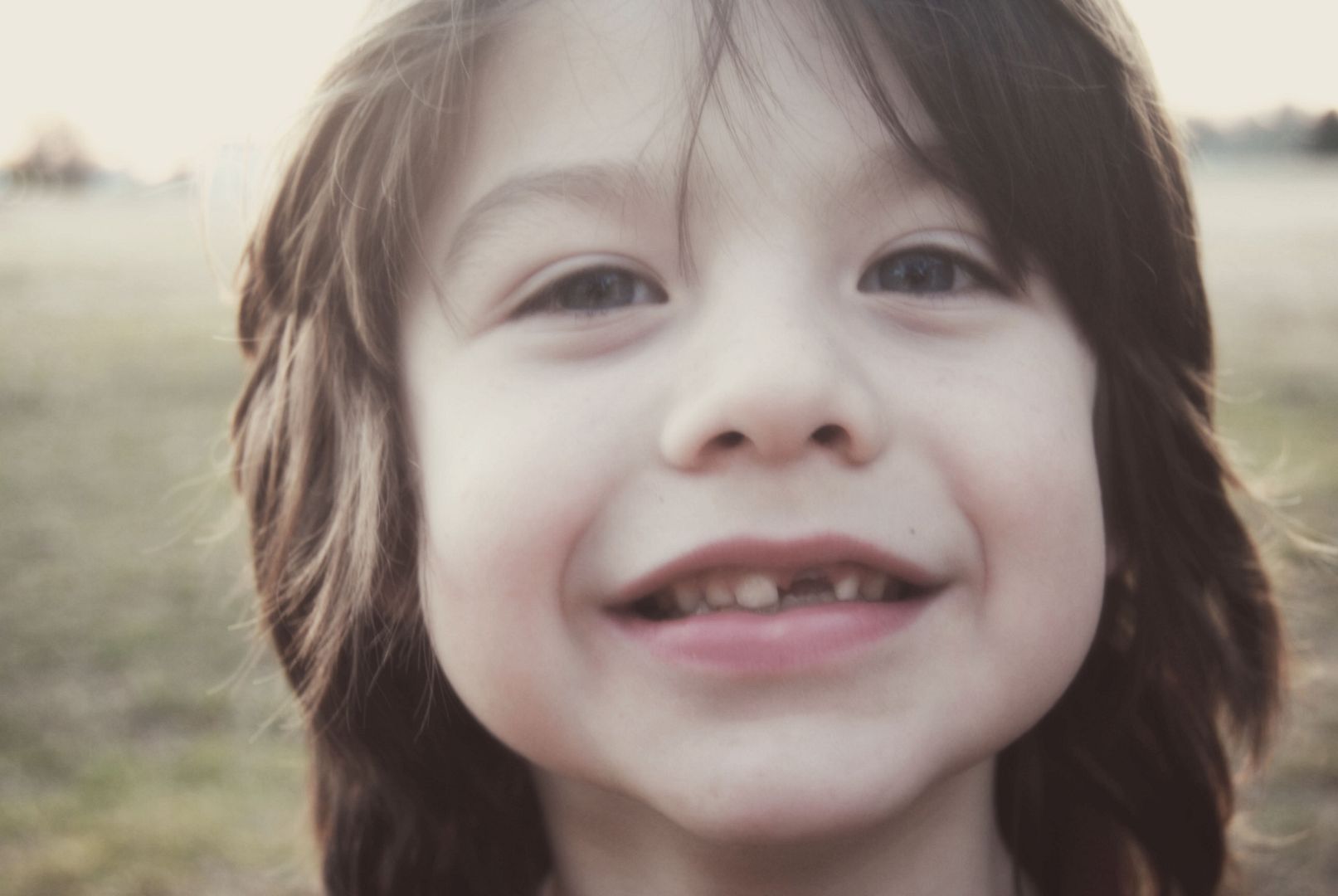 And you want to know what he picked out with his tooth fairy money? (I chipped in. I couldn't resist.) A Little Brother La La Loopsy doll named "Matey 7." (Philly added the '7';)
All the action figures and cars and legos...and he chose something he could snuggle at night, something that would get him some extra play time with his doll-loving sister.
Don't get me wrong. The boy holds onto his football almost 24/7. And knows how to put on ESPN. And is in his glory playing outside with his dad.
But at the end of the day, he is snuggling his toys.
And is still my baby boy.