My good friend
Kellie
introduced me to the Smash Journal through her blog. She posts just the sweetest smash pages. I joined her
Facebook Smash*aholic
group (yes. it's a smashing good time, my friends!), and I'm totally hooked. Even Niamh has a book. She loves to journal and decorate and write...so it is the perfect thing to get her creativity focused and flowing!
When I was much younger, I use to journal all the time. Everything. Dates. Special moments. Funny things said in conversations. Special thoughts. Dreams. Hopes. Wishes. Everything. I turned to scrapbooking after I had Niamh. And still did a little journaling, mostly the moments I never wanted to forget as a mom. I think the Smash Journals are a great way to combine both those hobbies, scrapbooking and journaling. I have four. (I know. I'm obsessed:)...My first two are just random books...things I want to document or remember...or just feel inspired by. Whatever. I think the second two books might get "themed." I am not sure what the theme of each will be, but I have a list of ideas already. Might just have to pick up a few more books:).
Here is a single page I did tonight. One of the teachers at Niamh and Philly's school gave me the nicest complement about them both today. (insert: beaming mama.) I was so happy and proud. So, I came home and smashed. (hehe...you gotta love the book, if only for the name and how many funny ways to use it.) Anyways, take a look!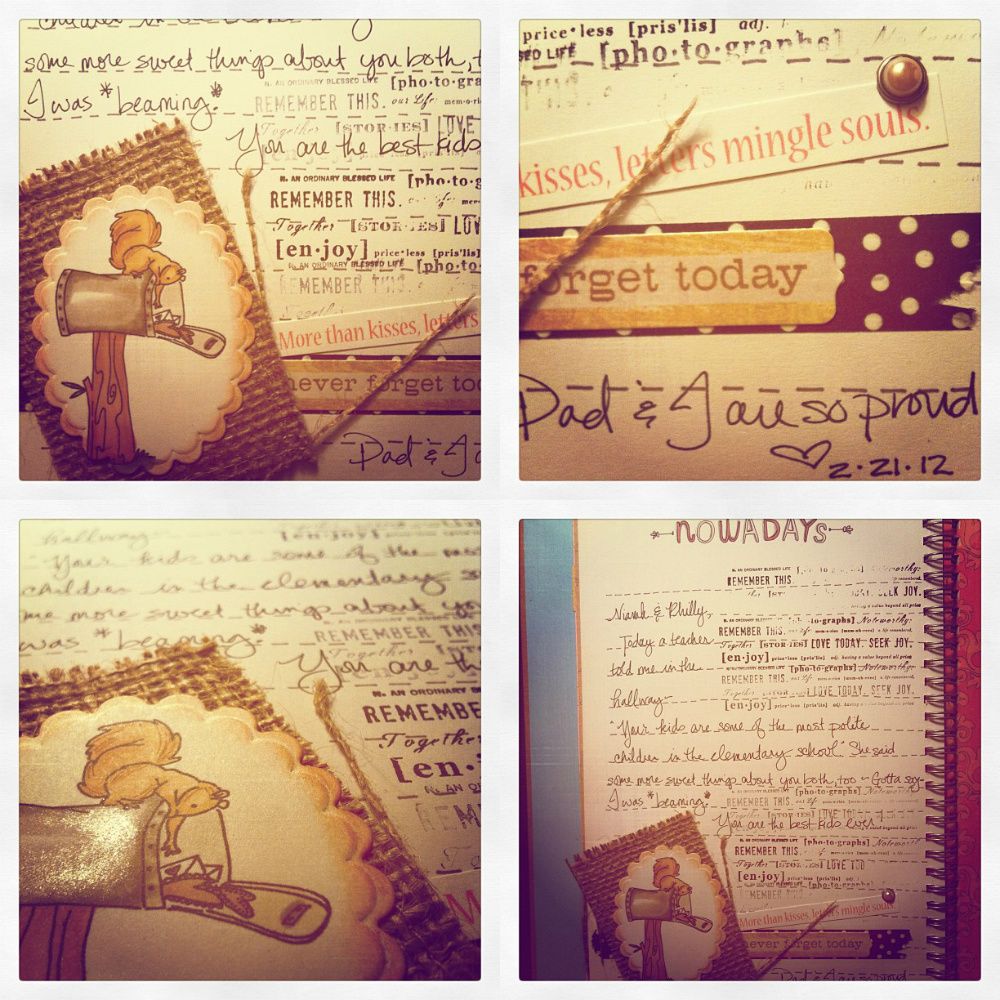 I loved how it turned out:). And do you see that super-duper sweet mailbox stamp on there? One of my friends from high school recently got in contact with me...she is an artist herself and has recently opened her own Etsy shop full of sweet stamps! I went over to her house...and it was so lovely to sit and talk...and offer the little bits I've learned over the last year and a half of designing stamps (rubber and digital:). I'm so thrilled she has put out her own artwork, as I always thought she was crazy talented in high school!! Nothings changed! I
love
her style.
Rebecca's shop can be found
here.
Be sure to check her out. She's a super sweet mama. And a farm girl;). I went home with a dozen fresh eggs that day. Pretty cool:).
And, while you are here, this is a card I made for my sister's upcoming birthday. She loves mermaids. And I used my blender to give her a bit of a scaly look on the tail. I like this pull and pop-up style card- it is perfect to slip in a (couple) gift cards (Jen, if you are here-- go away;)...a nice little surprise and a fun way to find them:).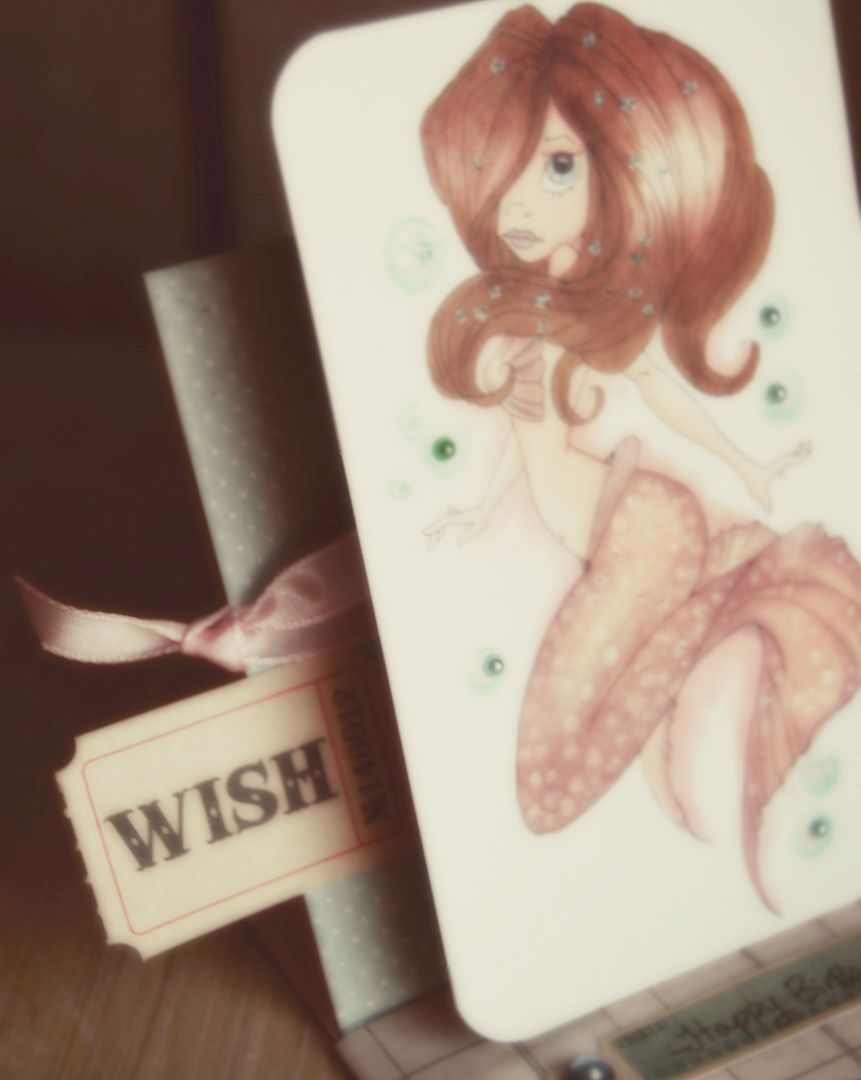 Please email me to claim your prize!
I have also begun to narrow down my selections for the 10 digi's created by you guys:). Once I have made the final choices, I will begin the artwork. I'm looking so forward to this release...probably the best so far. At least for me...because I love all the ideas! I can't wait for a fun blog hop in March!:)
Okay. I need to get to sleep:).
Night!