Look at these cutie printables!!!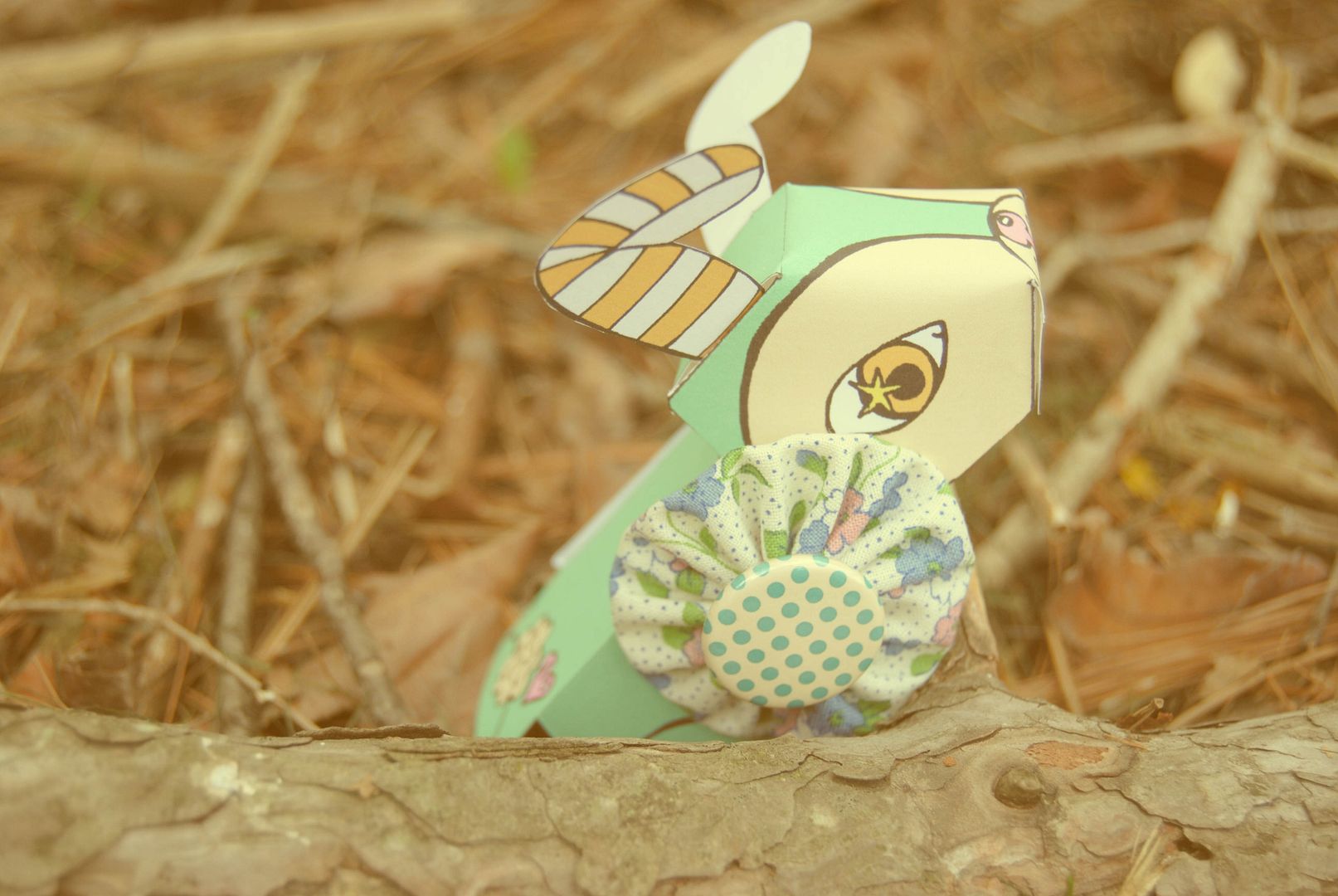 Niamh and Philly were absolutely tickled with their new little bunnies this morning...so is mama, because they are rather easy to take care of:).
Today I'm a stop on the
Angie Delarie Products
blog hop. You might be here from
Emily Marinta's blog
...if not and you'd like to see everyone's creations, start at the
beginning
! Angie is giving away great prizes...and her printables are really unique and quirky...so easy to use, too!
I will be selecting three followers who leave comments to win their choice of bunny on April 7th. Angie will be drawing one major prize full of her amazing work on April 7th as well! Here are Angie's rules to enter:
1. You must be a

follower

of Saturated Canary.
2. You should leave me a

comment.

Hmmm...tell me, what color do you think the easter bunny is??
(I think he is brown and pink.)
3.

Share

this hop somewhere-- on your blog or maybe post on Facebook. I have a little button at the bottom of the post for your sidebar if you'd like to use it:).
**Note, each blog you go to, follow these rules to enter and maximize your chances to win:).
***You only need to 'share' once.
I love Easter time. I love walking into church on Easter morning and smelling all the lilies. Dressing the kids a little bit more snazzy. And sitting down for a big ham dinner. After playing with their bunnies this morning, I think Niamh and Philly are in full-on Easter Bunny mode:).
Thanks for stopping in today.
Have a lovely end to your weekend!
xx