There is a little lack of variety in my posting this week:). My time has been spent getting ready new artwork. New things are hopefully falling into place that will offer a bit more variety for you stampers:). Which is exciting...And Smash pages are my little outlet. A half hour break. To get the creativity brewing again!
I said last post that I like my Smash pages set up with empty space. I like some empty, girls:). That being said, I wanted to go crazy with one page and totally load up on the pieces. Bits and pieces everywhere. Stacked. Layered. All of it.
The thought of it made my face start to twitch;).
But.
I did it. Well...as much as an empty space girl can.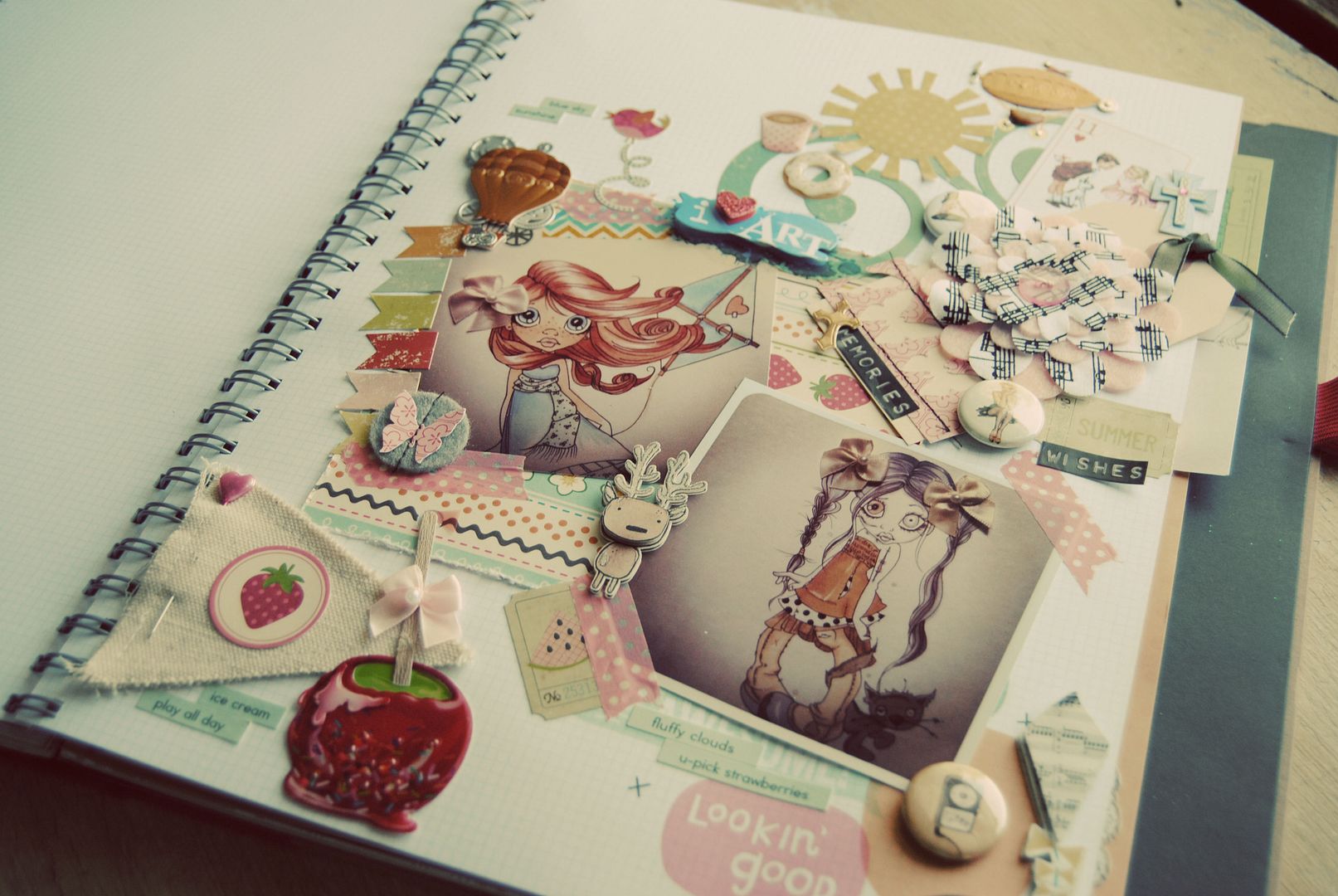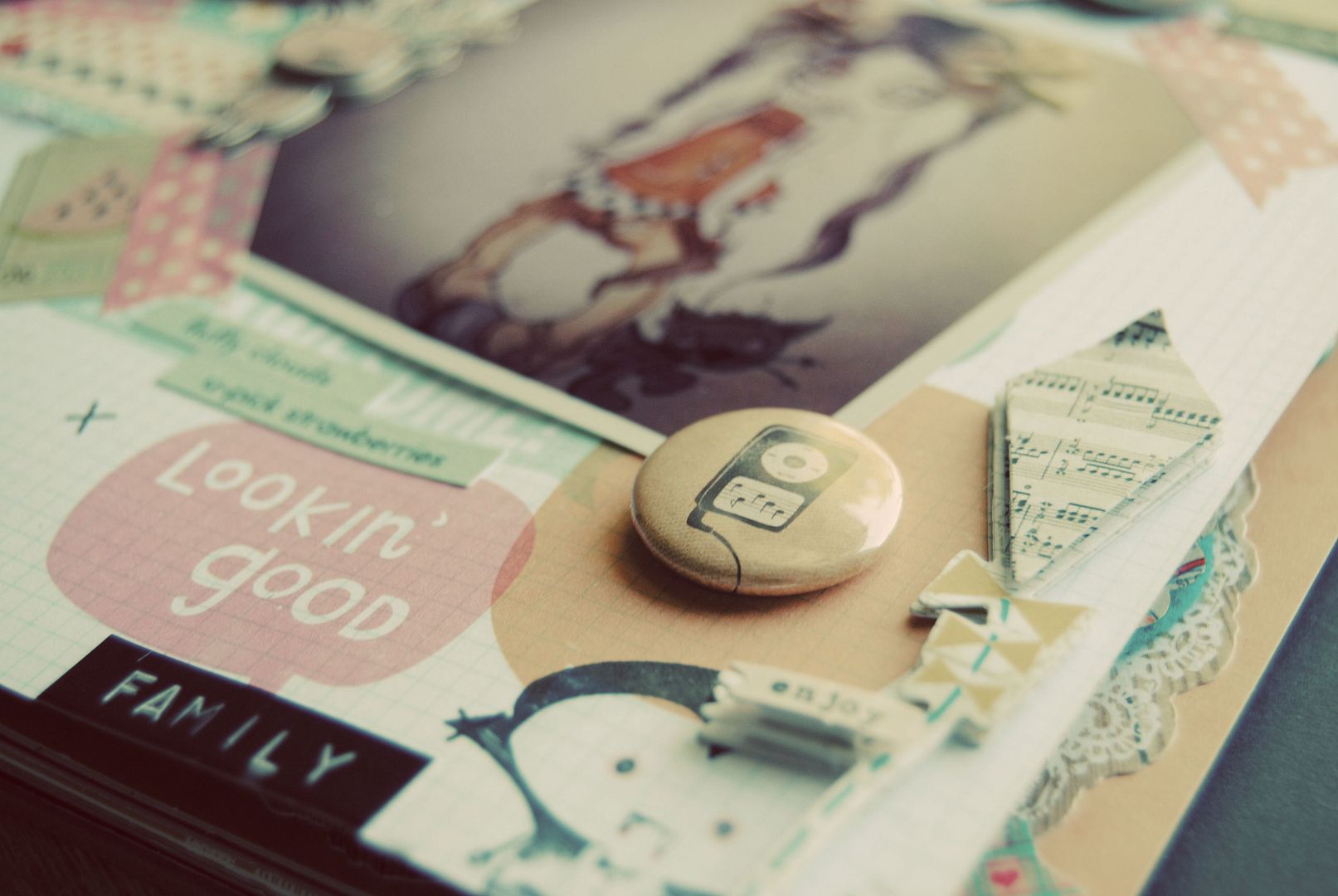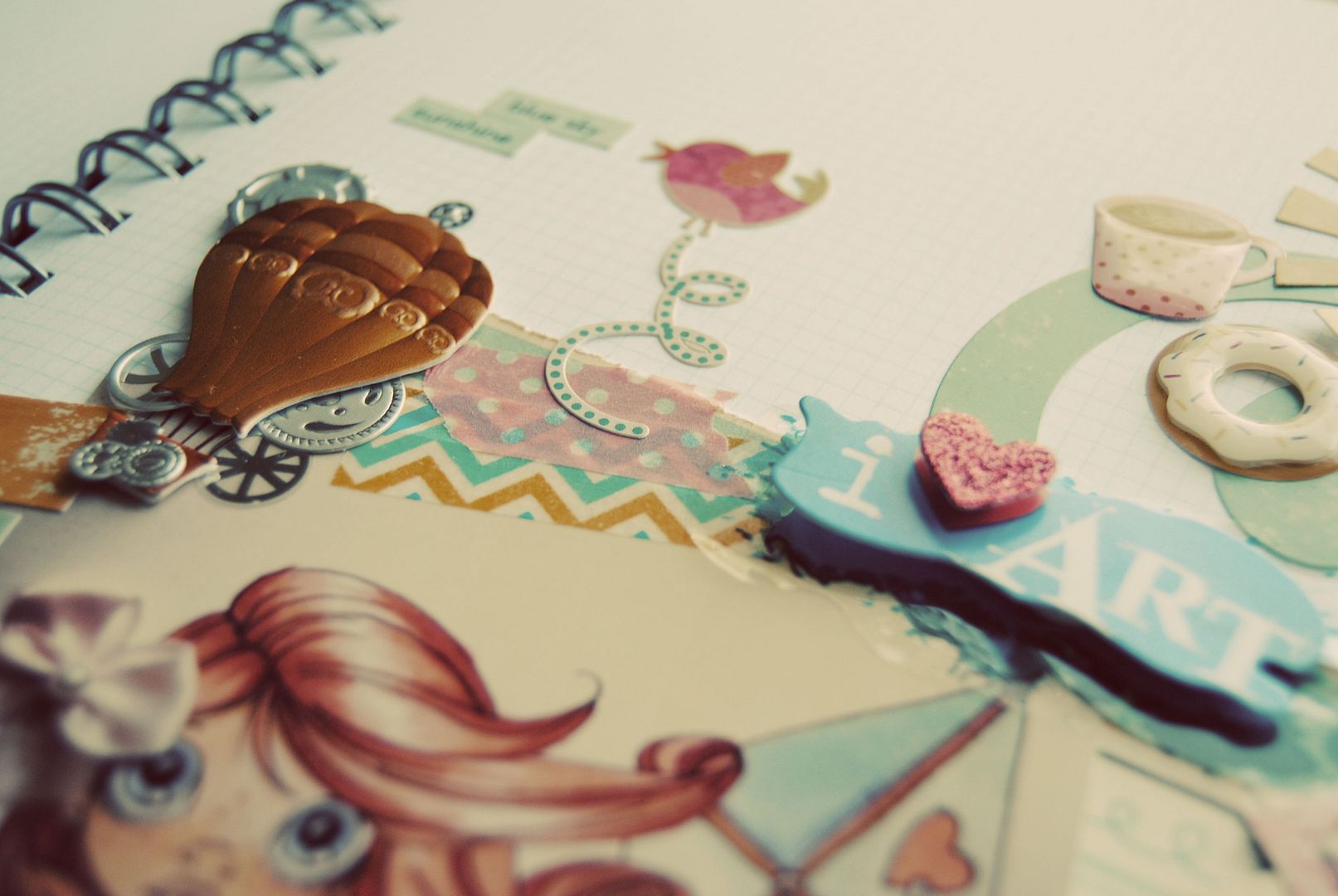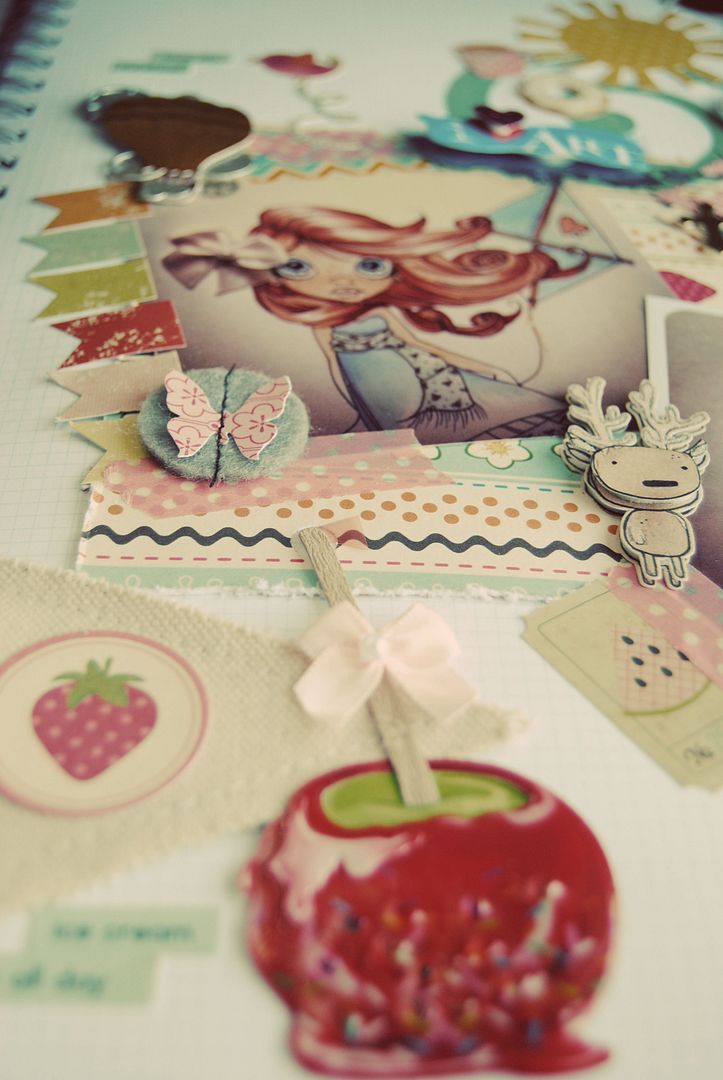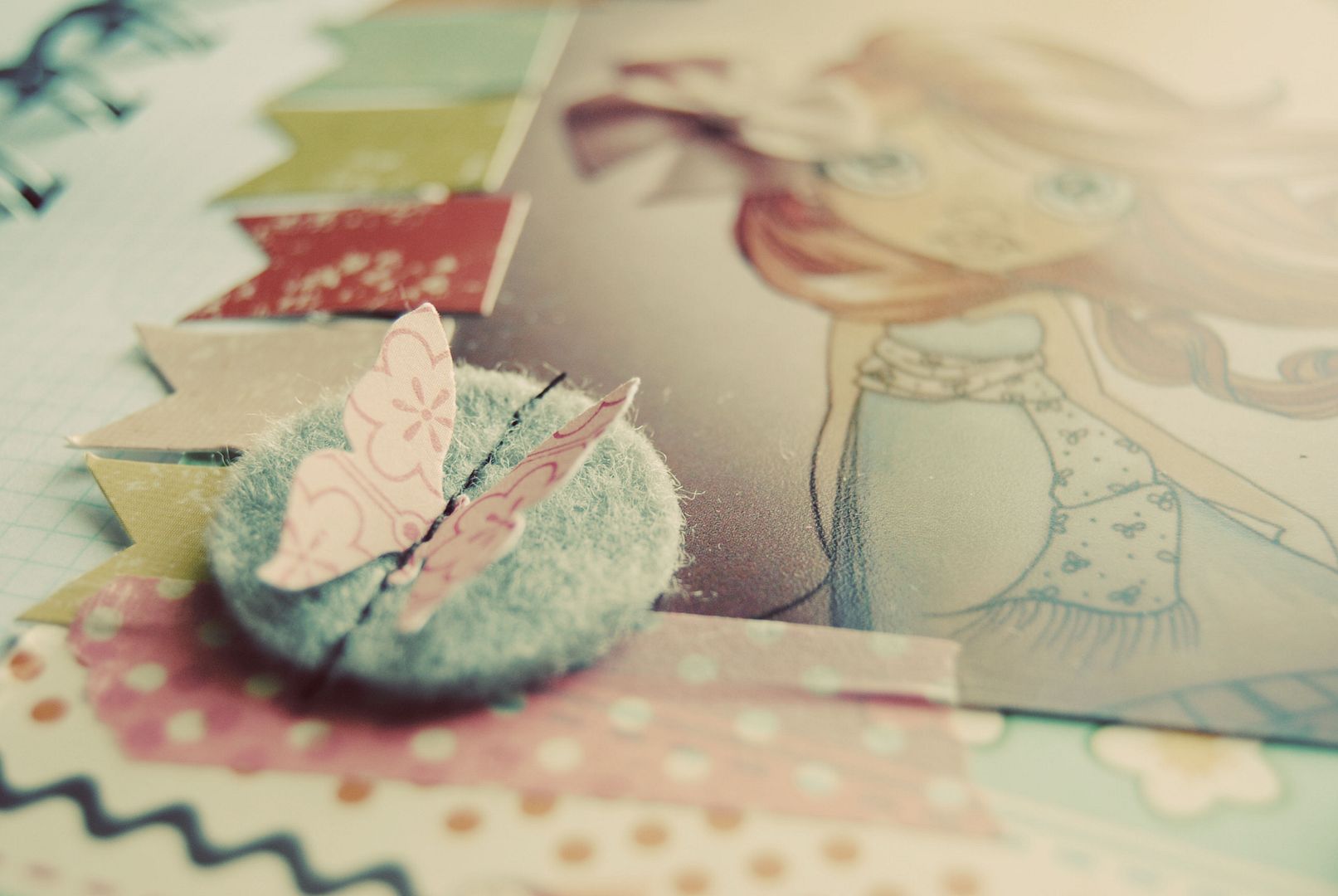 I chose to do a page in my big Red Smash book- which I decided to theme Art/Creative Stuff. This page is my Inspiration page:). All the simple things that inspire me. Make me smile. Catch my attention, creatively.
summer.
family.
music.
art.
vintage pinups.
sweets.
patterns.
textures.
whimsical machines.
pretty things.
pretty hair.
bows.
my two knuckle heads...aka, Philly and Niamh
outdoors.
funny animals.
monsters and creepy kinds. (see my little blood sucker? he's cute, huh?!)
my faith.
donuts.
a late night coffee.
How can a girl be inspired by a donut?? Well, you must not have tried Century Bakery donuts. Those buttercream donuts make my heart sing:). Inspiration can be as simple as something that puts you in a good mood!
Basically, the page is filled with all these little pieces...things I love. That make my day happy. Make my heart feel alive.
That's what inspiration is, I think...
Something exciting. lovely. and yes, even tasty:).
So...give me the scoop! One thing currently inspiring you??....