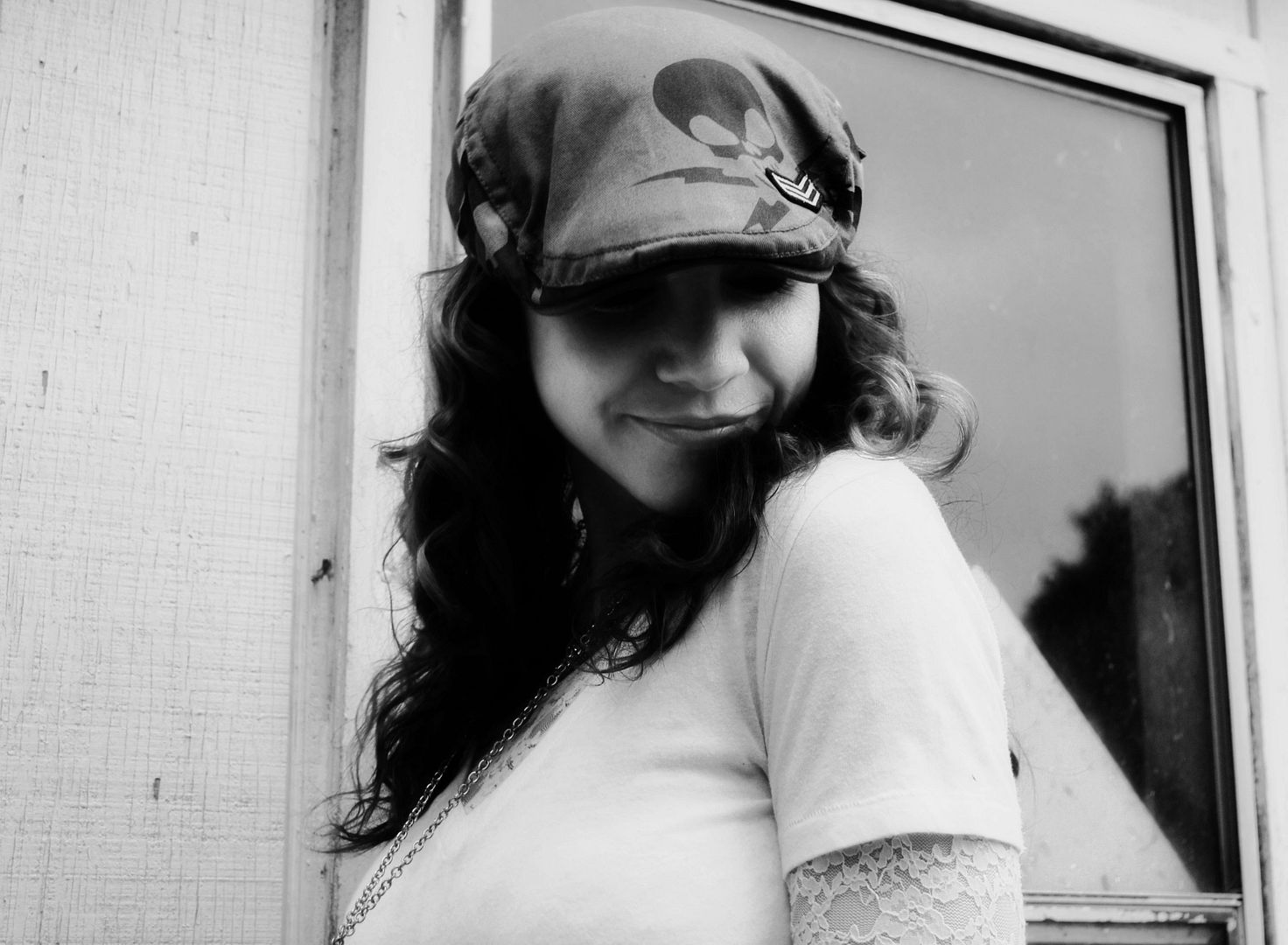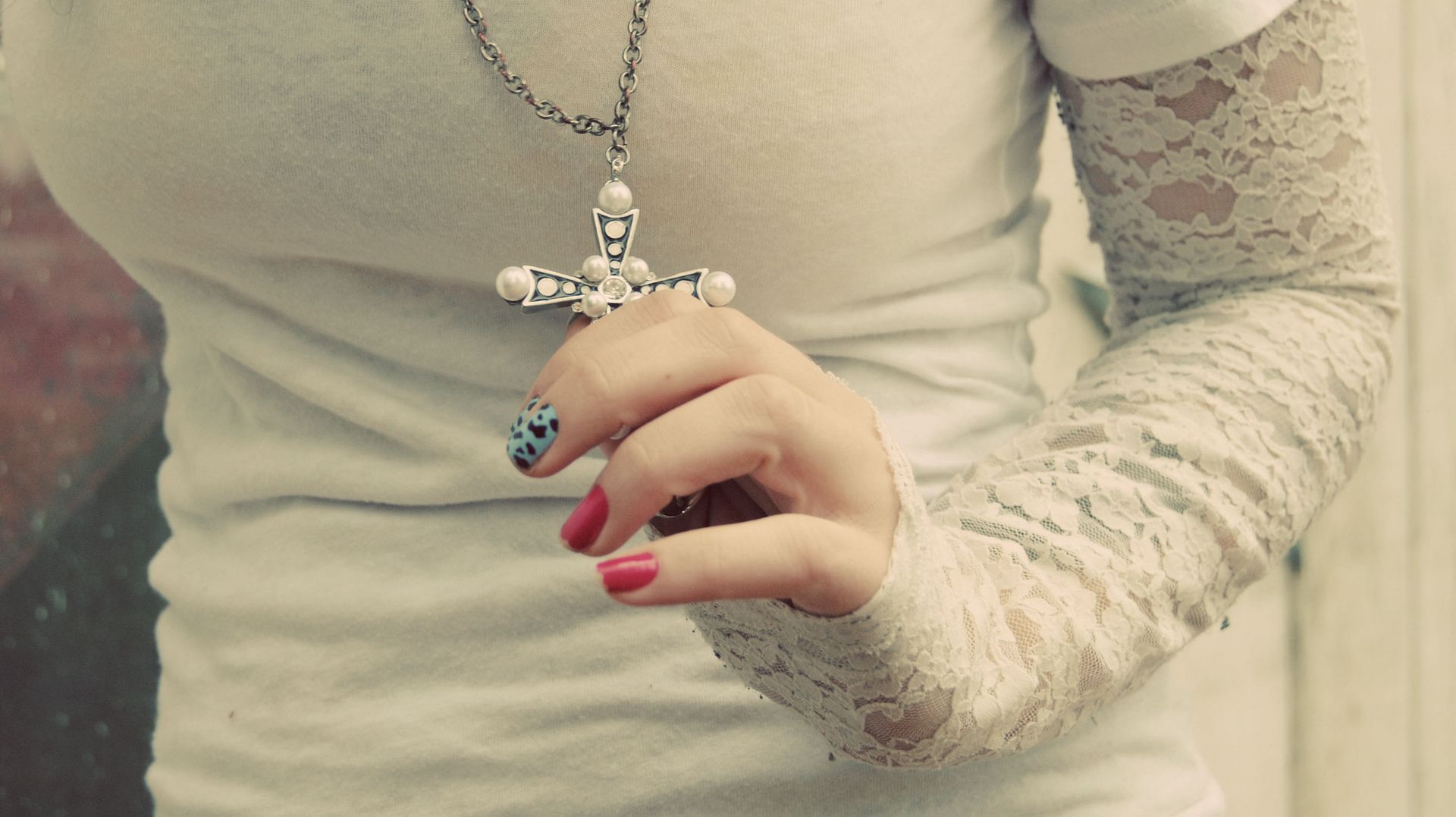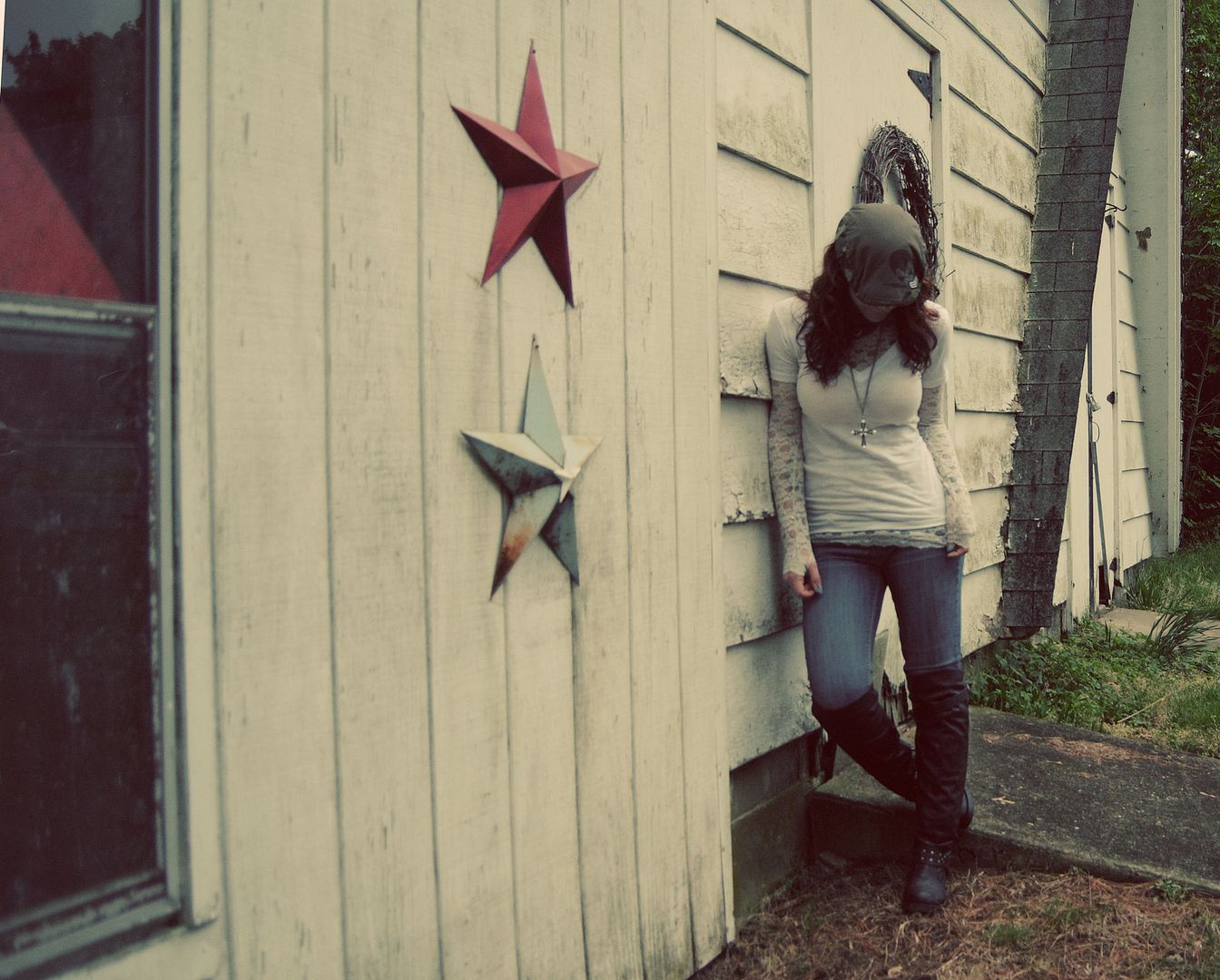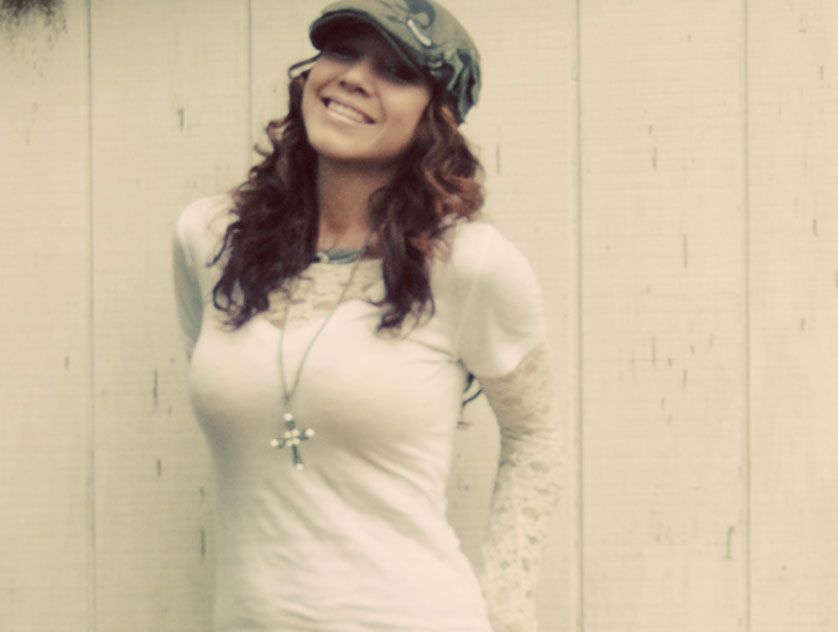 I like girly-ness in doses.
Mixed with something opposite-- tomboy. edge. grunge. Something.
I have a few pairs of 4 inch heels. One of them is even cheetah print. And I realized the other day (despite the fact that I'm 32), a whole section of my makeup could be appropriately labeled *glitter*. I cringe even admitting that. And my toe nails are always bright. Usually red or hot pink.
But I'd rather get a tattoo than get my hair and nails done. And I love to have a catch. I own a fair share of jeans bought directly out of the boys section. Because "Boy Cut" jeans are not really cut like boy's jeans. And I like my baggy guy jeans for real.
I wear too many hats. I like to hide in them:). And my mom once expressed her fear that I might go bald someday from wearing them too often. (Just for the record, I'm good...Still good on the hair front, people.)
I hardly ever wear my over-the-knee boots. For someone with a healthy dose of thighs;), it isn't the best look. But I like them for the bit of meanness they add to an outfit. Nice meanness:)...
And what's a girl to do when her photographer wants to quit half way through the photos??...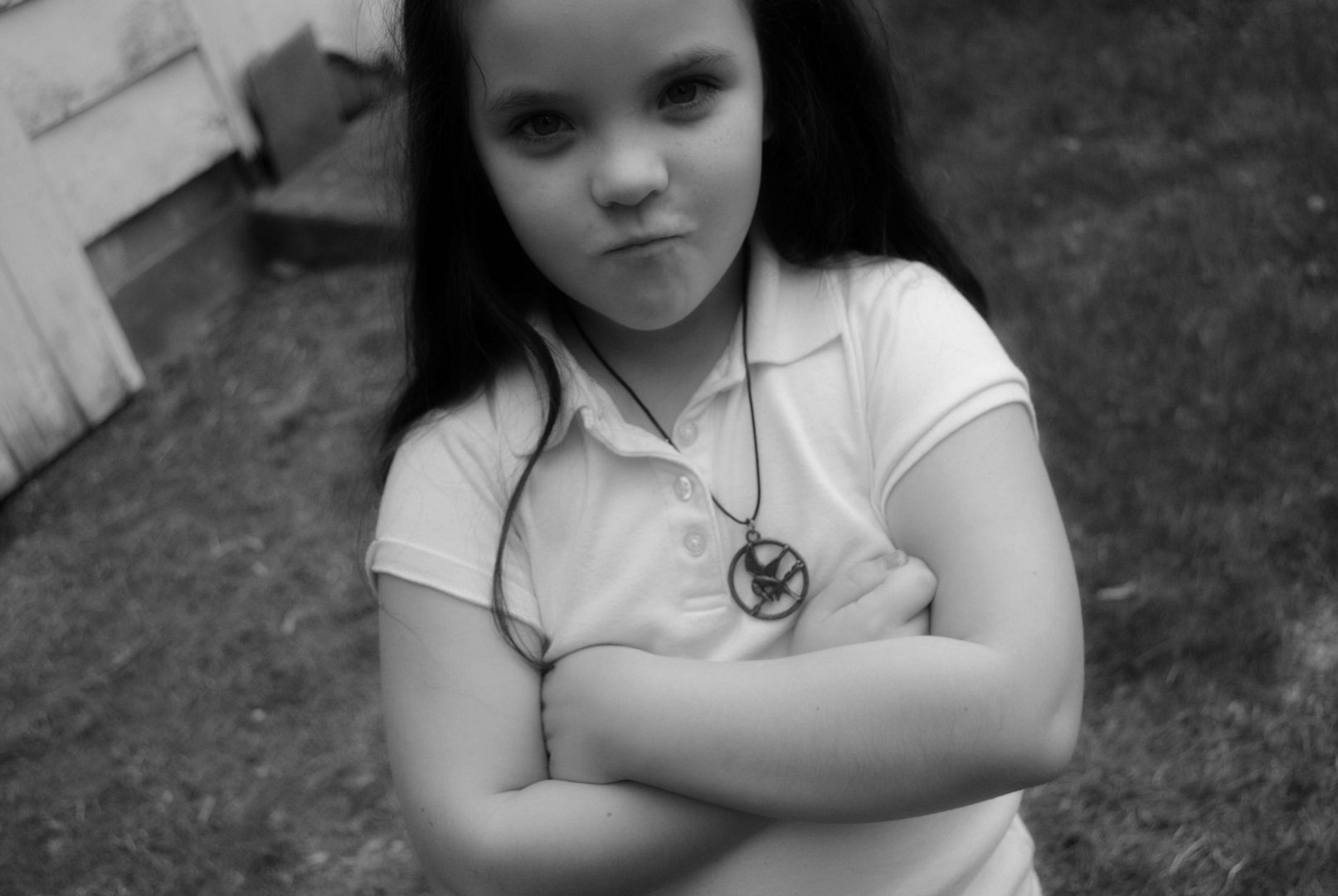 Make a funny gif.
This is also the dance she was doing when she earned her first set of stitches earlier this year.
Sent herself tumbling into the TV stand.
After watching this, I'm pretty sure it was the hair.
All up in her business...can't see a thing:).
So.
Let's hear it.
Do you vote girly? Or are you more of the tomboy/grungy type??
I'm sneaking a vote in for each.
xx