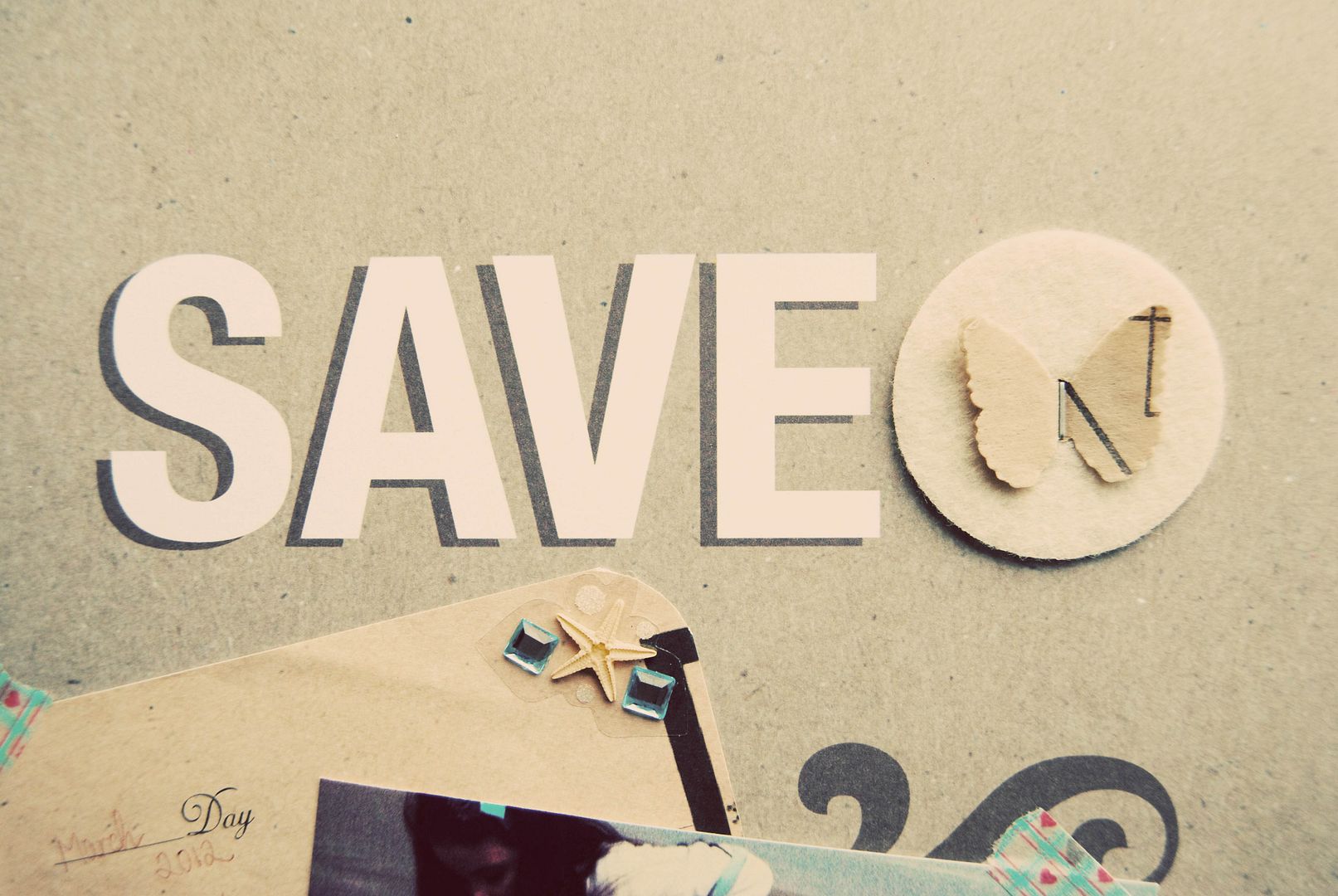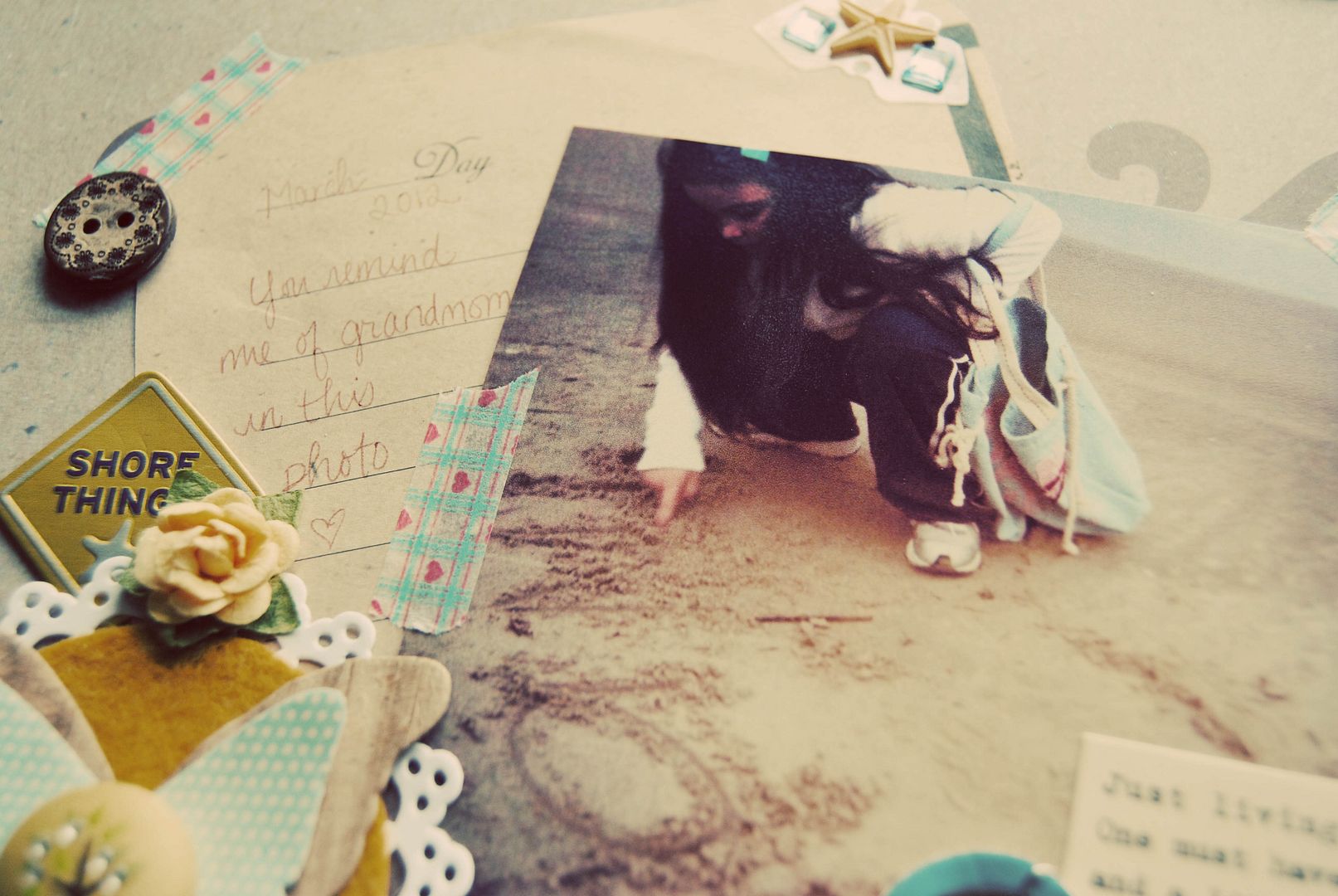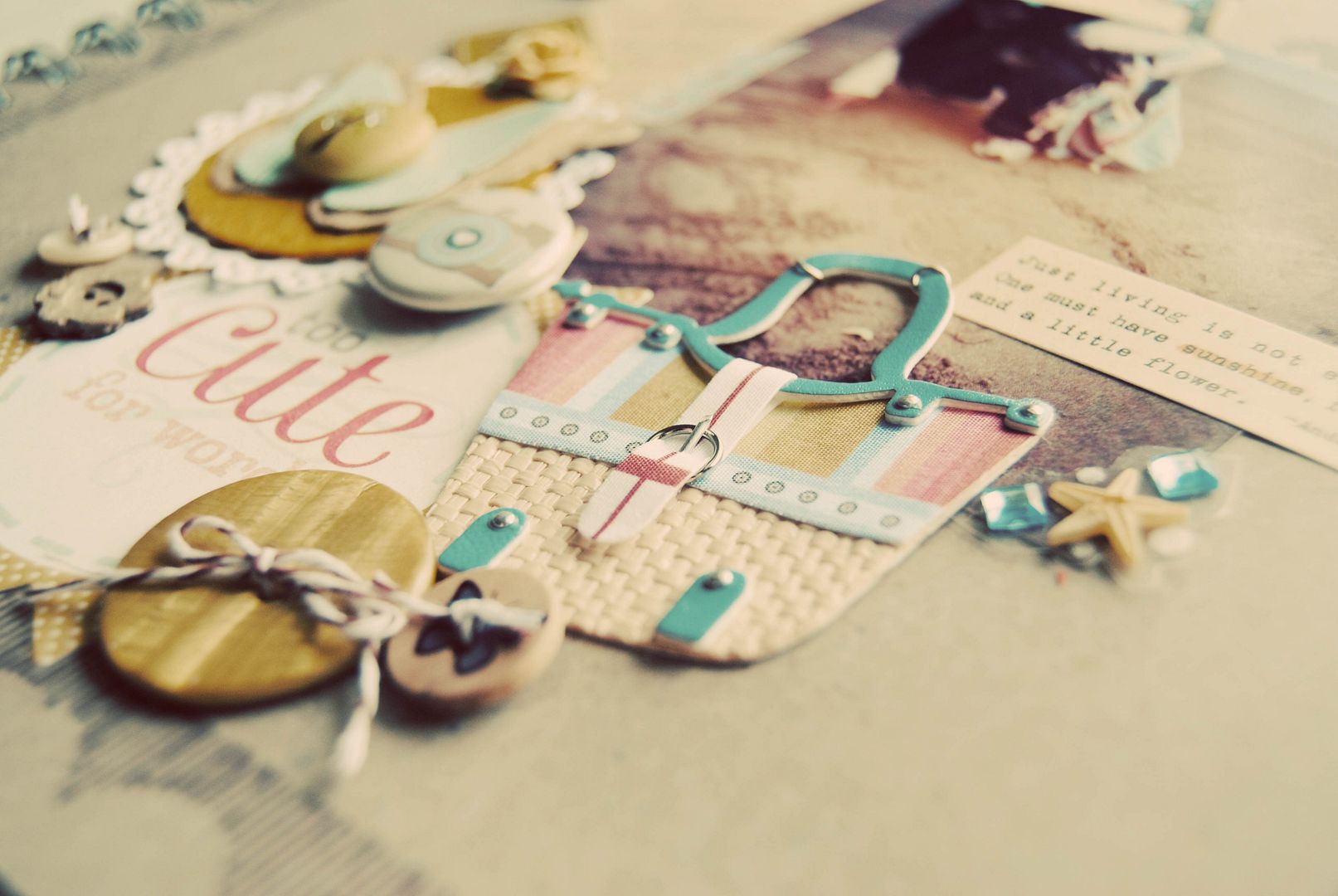 I've been a little under the weather these last couple days, so I am posting a little Smash page I put together last week.
So much of my mom is ingrained into Niamh. She loves her grandmom to pieces...and it is funny how so many little things about her make me think of my mom and smile:). Like her obsession with tote bags. And how every little thing in life is a small treasure. That
must be
saved. (Niamh's dresser has it's own 'special drawer' full of little notes and cards and trinkets she's collected through the years.) They both love being at the beach. Niamh loves to relax on the sand and read. They are like clones, just separated by a few decades. It's very heart warming to see my mom in my daughter...It makes me proud.
I had this photo from our beach vacation in March. Niamh was tracing her name into the sand. Had her tote bag on one arm. Just in her own world by the water's edge. She kinda looks like a little beach comber:). So I added embellishments that reminded me of my mom...and chose the page that had a big "SAVE" word.
Because these are the moments I want to capture and treasure.
And save in my heart forever.
What photo moment have you smashed/ scrapbooked recently??
Leave me a link...I'd love to take a look!

*********************************************


PS: Hey
Jen Scull
, you are the winner of the Evalicious giveaway!! (Philly picked #60 comment!!:)
PSS: Hey,
Sammi
, you are the winner of some Angie Delarie bunnies!
PSSS:
I know. It's getting old:)...
Some of you have asked about the colors I used in my
last video
. Also, what song I used:).
Here are your answers:)...
hair: E53, E31, E33, E13, E15
face: E00, E11, BG02, R20
outfit: R20, B000, B00
*i think;)*
Oh! and the song is
Eyes Open,
from
The Hunger Games
. You can find it on iTunes...I think under Taylor Swift.
Okie Dokie. I hope I've covered everything I wanted to add to this post:). If you've made it all the way to the bottom here-- kudos, friend! Thanks for reading the nitty gritty:).
xx