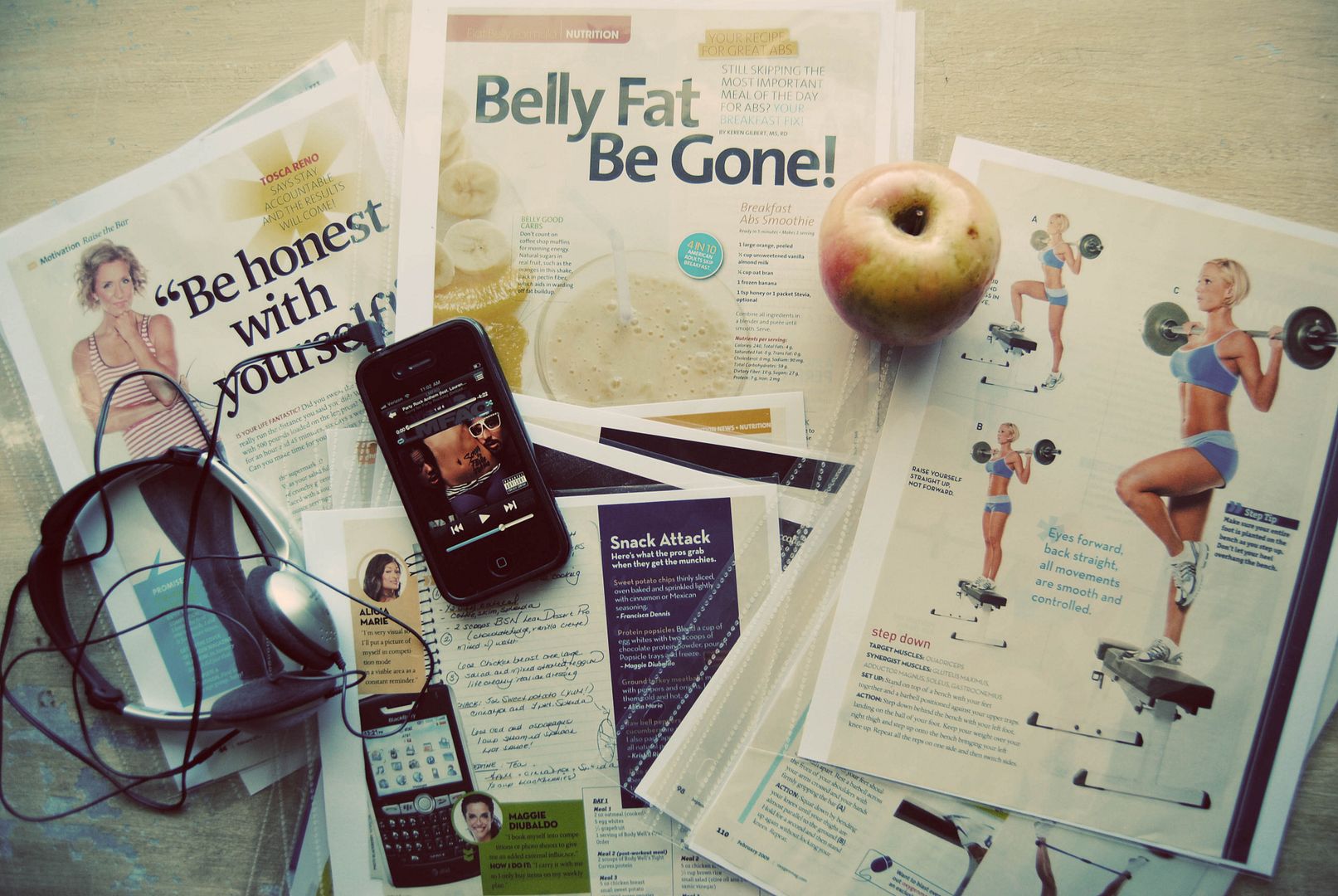 Can a girl combine her love of scrapbooking and exercise?
I hoard
Oxygen
magazines:). I have for years. This time of year, I' get that spring cleaning itch... and it sent me to my closet to clean up a bit and start getting summer clothes in order. Well. I had years of magazines stacked up. Treasured, loved, worn Oxygen issues. It verged on obsessive (and maybe a little embarrassing)...but, at least it is a healthy obsession:).
I can't let them go. I think I'd cry. They are packed with oodles of info on eating and exercising...and I often use their lifting moves when I'm downstairs with my weights. So. Dilema: I can't just throw my babies away... I had to think of something else.
On Monday, I'm gonna share with you my workout/clean eating scrapbook. I love it for two reasons:
1. It's cute:). I mean, if I spend a lot of time on something, I'll use it more, right? And that's the thing: it is meant to be used, carried around, and flipped through over and over...even with sweaty hands:).
2. It is a useful and effective way to always have my favorite articles at my fingertips! I'm taking this baby into the basement girls...it's gonna be my new workout buddy. Which is perfect in my book- cuz it won't yap or distract me during my workouts (like this one particular handsome guy does:)...
All you will need to start your own--
~Your own collection of (hoarded) magazines. If you don't already have a collection, you can start fresh and just keep adding pages as you continue your way towards bathing suit season!
~Scissors and a crafting knife. It is easiest to cut the pages out nicely with the knife, just running down the binding of the magazine. Trim with your scissors.
~
8.5 x 11 plastic page protectors
. I got 3 packs of 10 pages to start...and already need more:). These are essential-- cuz if you are working out properly, you might be a little sweaty turning the pages. The plastic pages will keep your articles nice and spiffy:).
~
8.5 x 11 pocket page protectors.
For the fun, motivational, scrapping pages! These are essential to getting yo' butt off the couch when you really don't want to workout in the first place! I can't wait to show mine! I believe that motivation is KEY.
~ A
binder
to put everything in. Make sure you have enough room to add pages as you collect more articles, workouts, and recipes in the future!
And if you really want some motivation to get into shape, go pick up an issue of
Oxygen
. I
believe
in this publication, girls. I don't want to read about how to put on makeup. Or paint my nails. Or how to be
skinny.
I want a magazine that tells me how to get
fit.
Be in shape. Have *girly* muscles.
This magazine is so good, I devoted half my closet to it:)...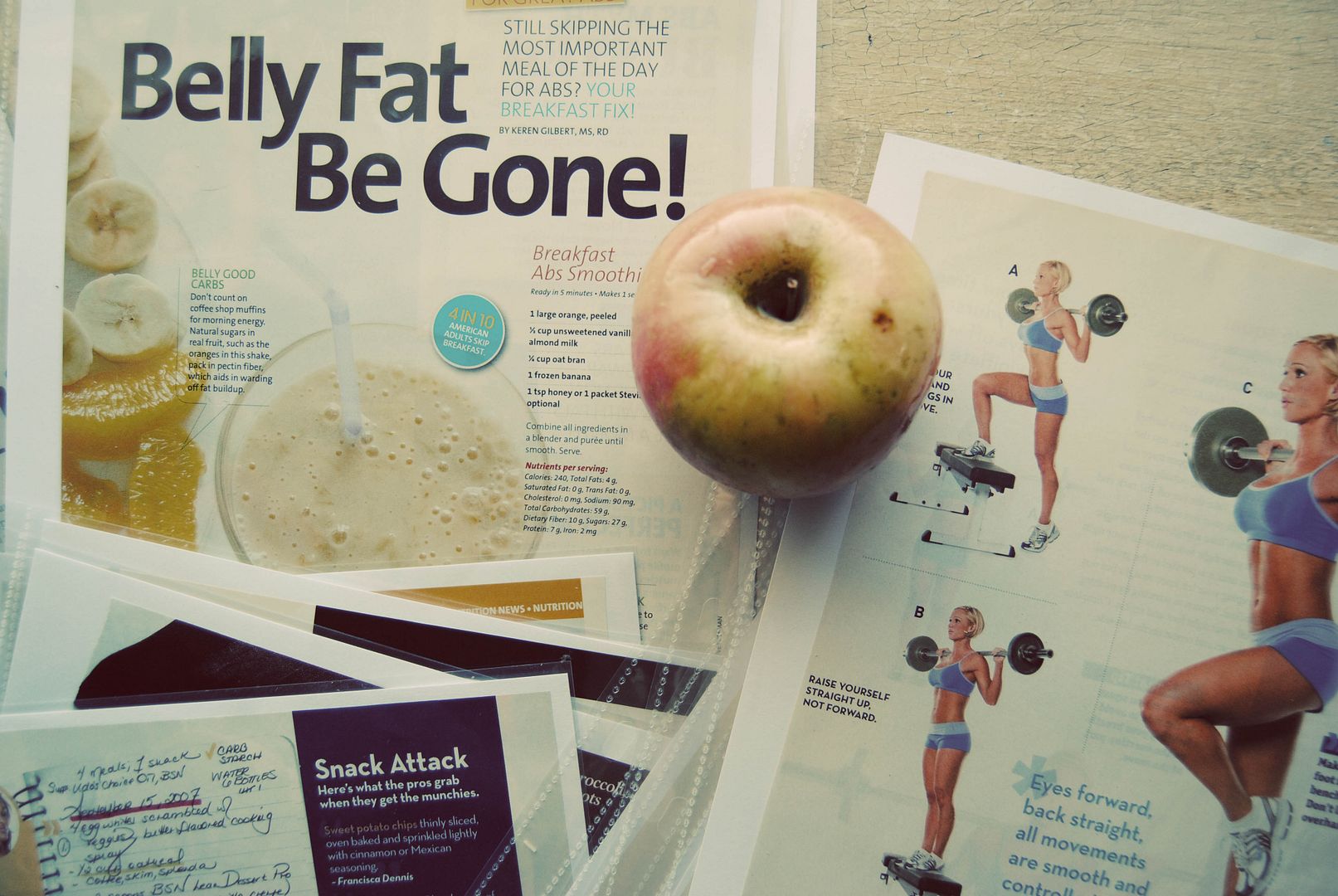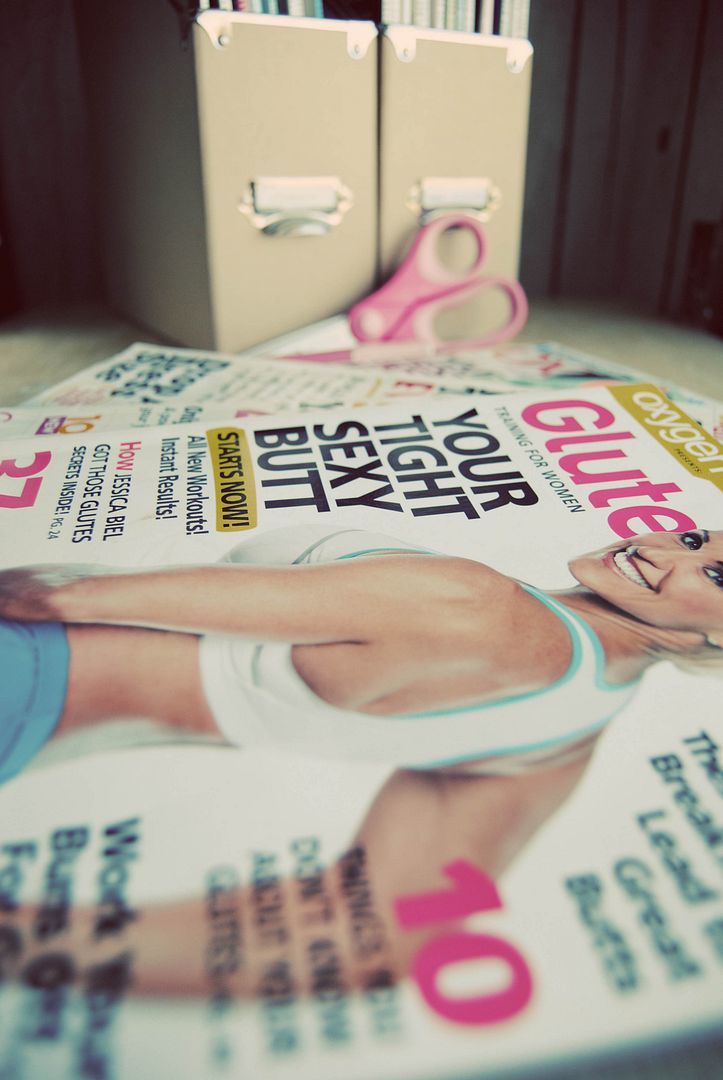 I can't wait to share this project with you on Monday!
So lets get our skinny muscles on, scrappers!
\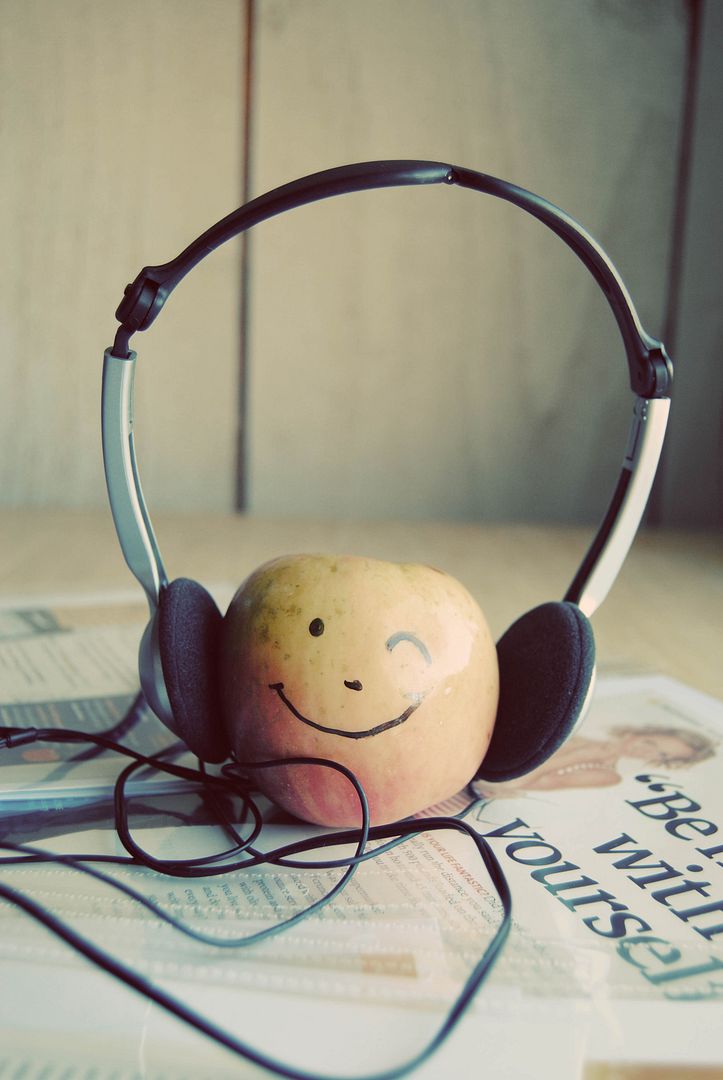 xx
**not endorsed by Oxygen magazine. just gushing about it cuz it's my fave!**