Smash pages for everyone in the fam...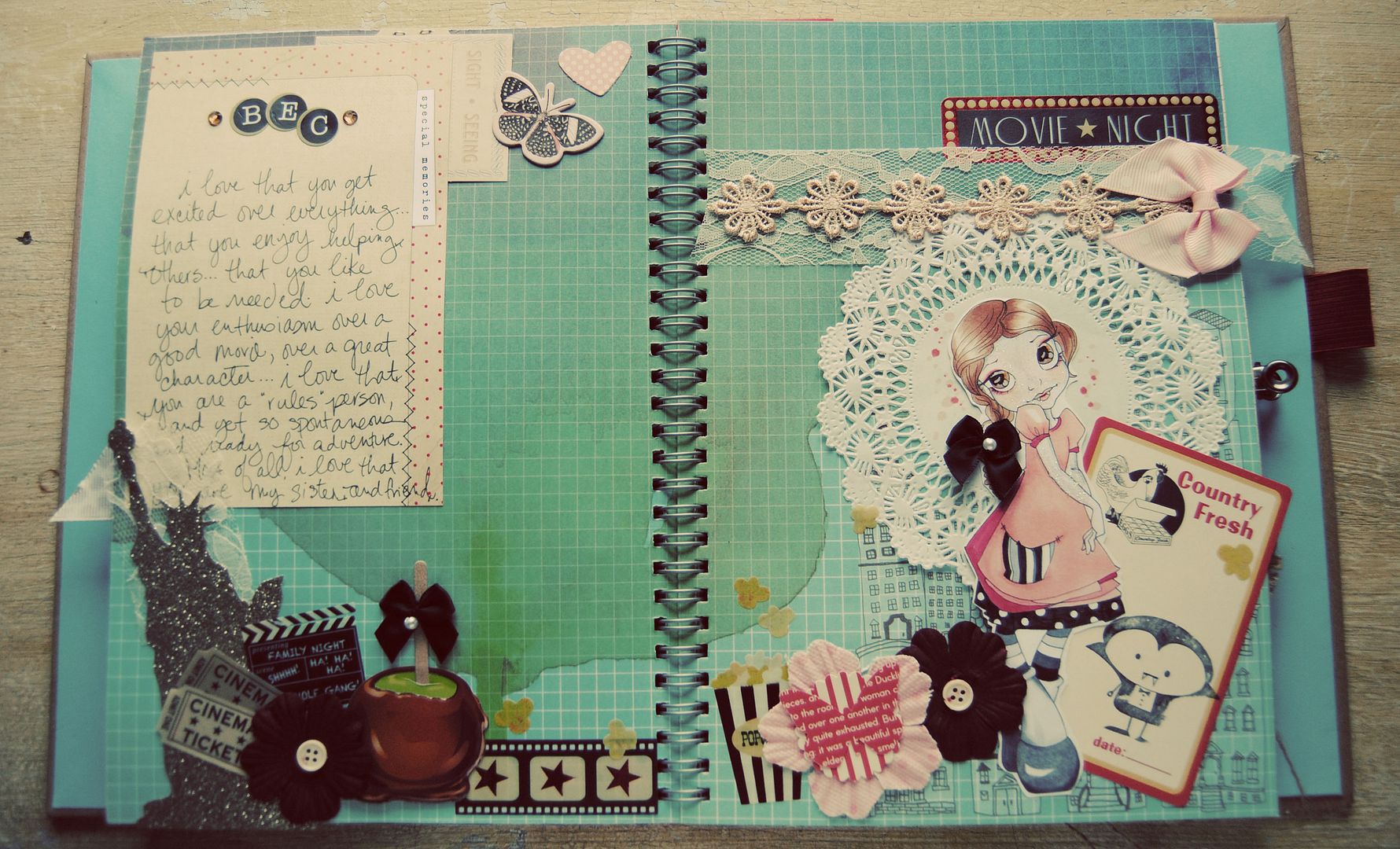 I am the oldest of four kids.
The next oldest is my sister Rebecca. a.k.a., Bec, Becca, occasionally Loretta, in another life Reba, always Edward-lover, and just recently Peeta-smitten.
She cooks and bakes really well. And sometimes brings us over a meal. I am pretty sure she makes up some silly excuse just to bring me some good ol' home cooking. She is lovely that way. Always taking care of others.
She likes to host movie nights. Sometimes it is just for the girls. Most times it is for everyone in our whole family. We all lay around in her living room and eat yummy desserts and watch fun movies. Sometimes she does a summary write up of the movie. And reads it to us all before she pushes play...which makes us giggle. But we would miss it if she didn't do it. I think she should write the introductions on the inside covers of books. She'd be really great at that!
She is a rules woman.
Sticks to them.
To her guns.
I like that about her.
And Bec really likes monuments. You know, like the stuff in Wahsington, DC. And museums, too. Loves museums.
So I tried to fill this page with lots of things that make me think of her and smile. The colors are really rich, because she likes those hues. And the embellishments are things I've collected and saved. Perfect for this page, I think.
And besides the fact that she is like the biggest twilight fan ever (I really think she has an entire drawer devoted to just Edward and Jacob tee's), she kind of sparkles. So, I added a bit of glitter to the vampire image. Sparkly is a good way to describe her, in just a word.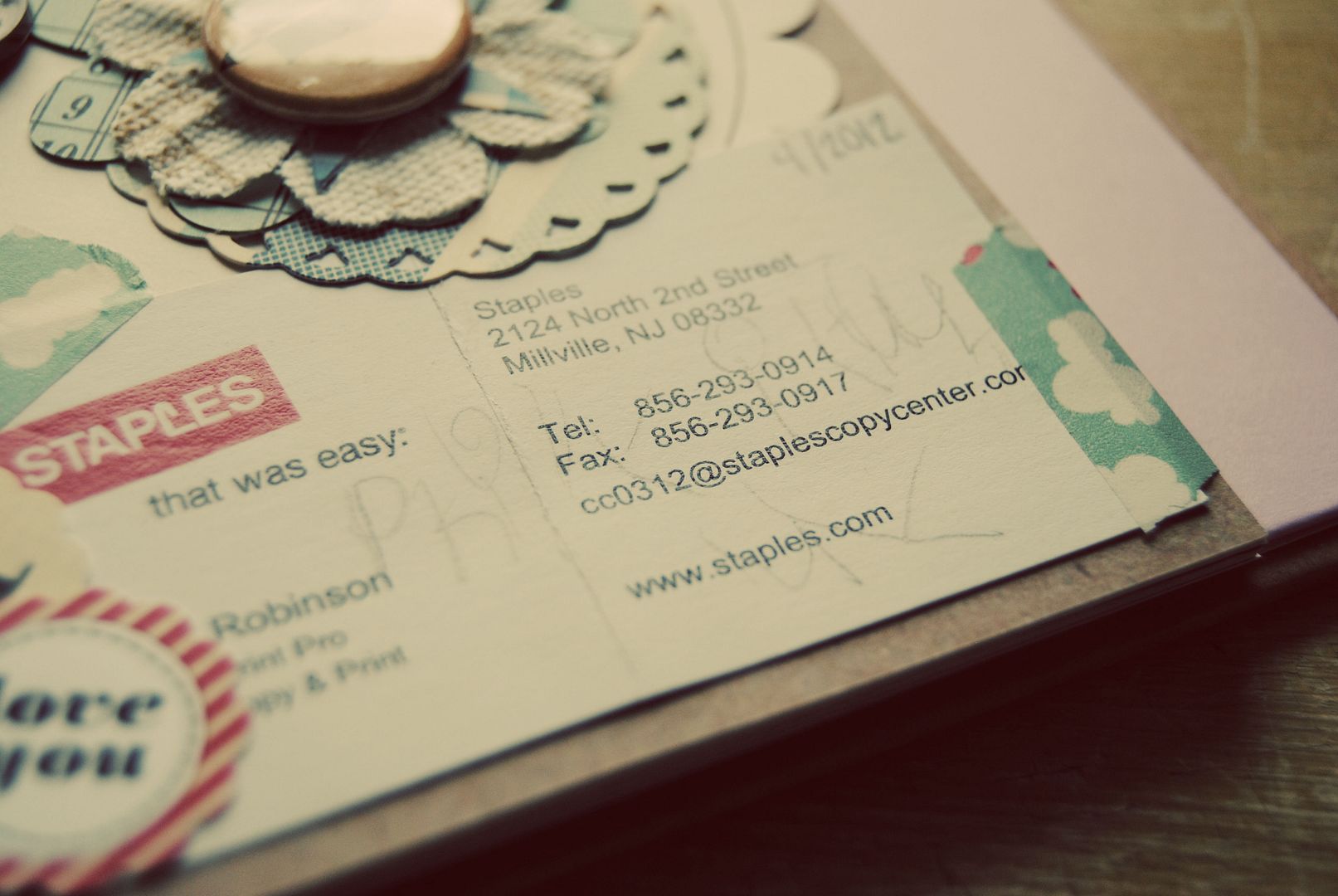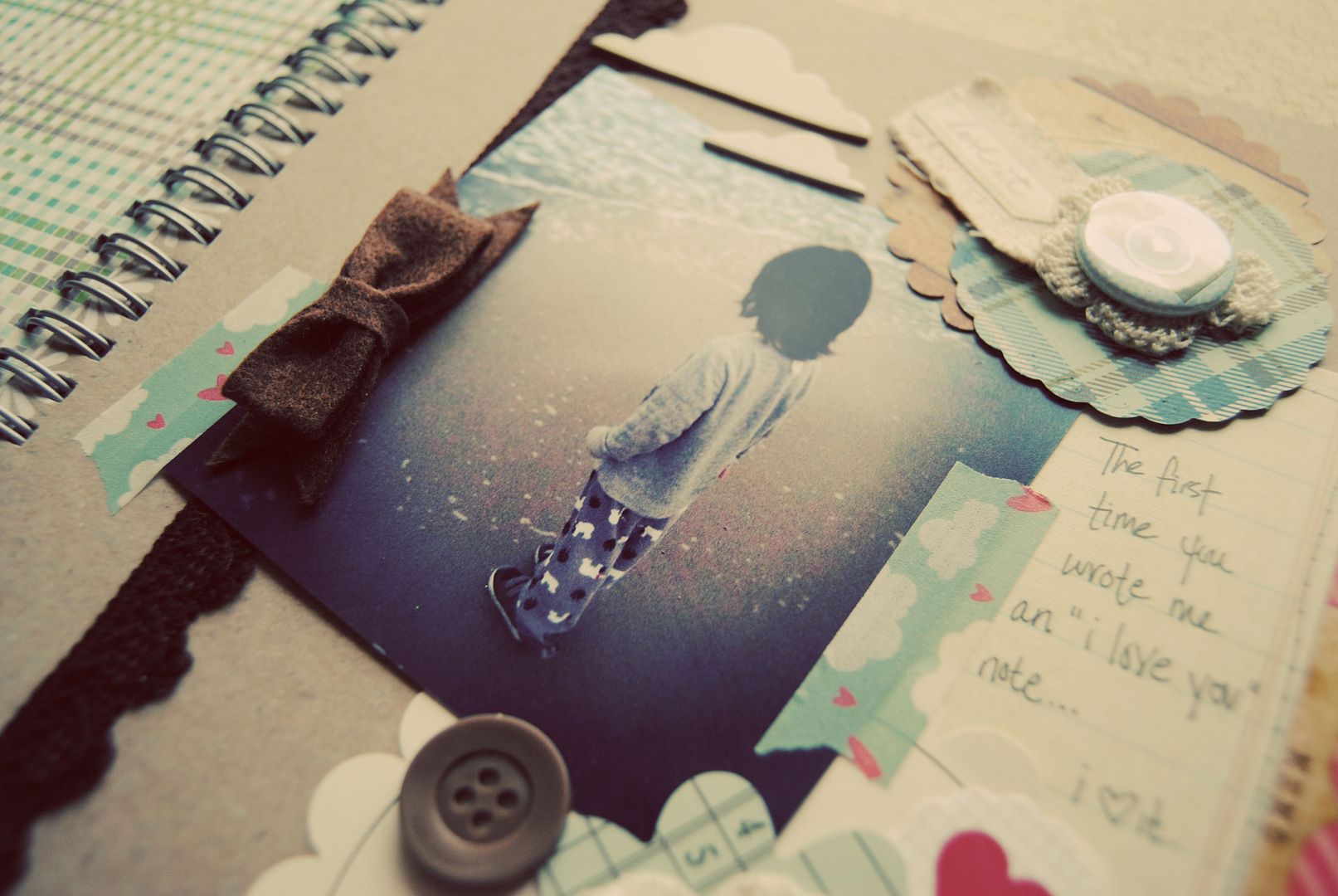 And one more page.
Philly wrote me my first "I Love You" note this week.
He has made me drawings before...but they are few and far between. Because he really isn't that type of guy. And that's okay:). He would much rather be throwing a ball or running around.
But he out-of-the-blue handed me the note. Written on a Staples business card:). It is super light and a bit smooshed at the end.
But totally Philly and 100% perfect.
And now it is saved forever, so I can show him when he's 25...
Not every guy could pull off a love note on a Staples business card,
you know.