Saturday we visited the Philadelphia Zoo.
Niamh and Philly were sent a Flat Stanley in the mail this week. One of the girls I've met through blogging asked if her son could send his Stanley friend to our house for a little vaca:). I knew the kids would love something like this, so I invited him on over!:)
If you've never heard of Flat Stanley, you can read a little about the book series
here
. I had never heard of this book before, but it seems everyone at the zoo knew who he was. Which was kind of funny. We heard the "Oh, is that Flat Stanley??" a couple times. He is kinda famous in Philly I guess!
The kids had a ball showing him all the animals. Stanley especially liked the polar bears. I'm pretty sure he made eye contact with the one swimming around! LOL. And Niamh was very protective of him. She carried him around the whole afternoon, asking for pictures and showing him the different exhibits. So cute:).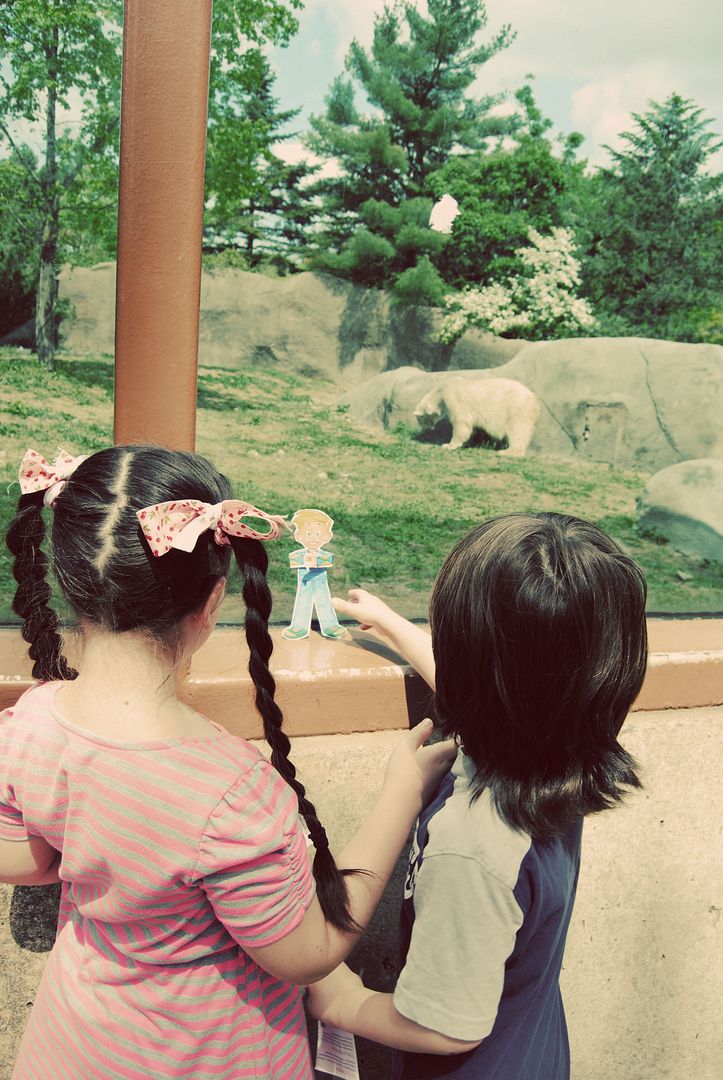 And Philly gets the award for creepiest picture of the week.
Happy weekend, friends!
xx