Today is May Day. I think you are suppose to leave flowers on someone's doorstep. And try to get away before they catch you. If they do catch you leaving them flowers, you get a kiss.
Don't really see the downside to this game:).
I can't leave all of you flowers on the doorstep. But, I have a really, really awesome giveaway this week.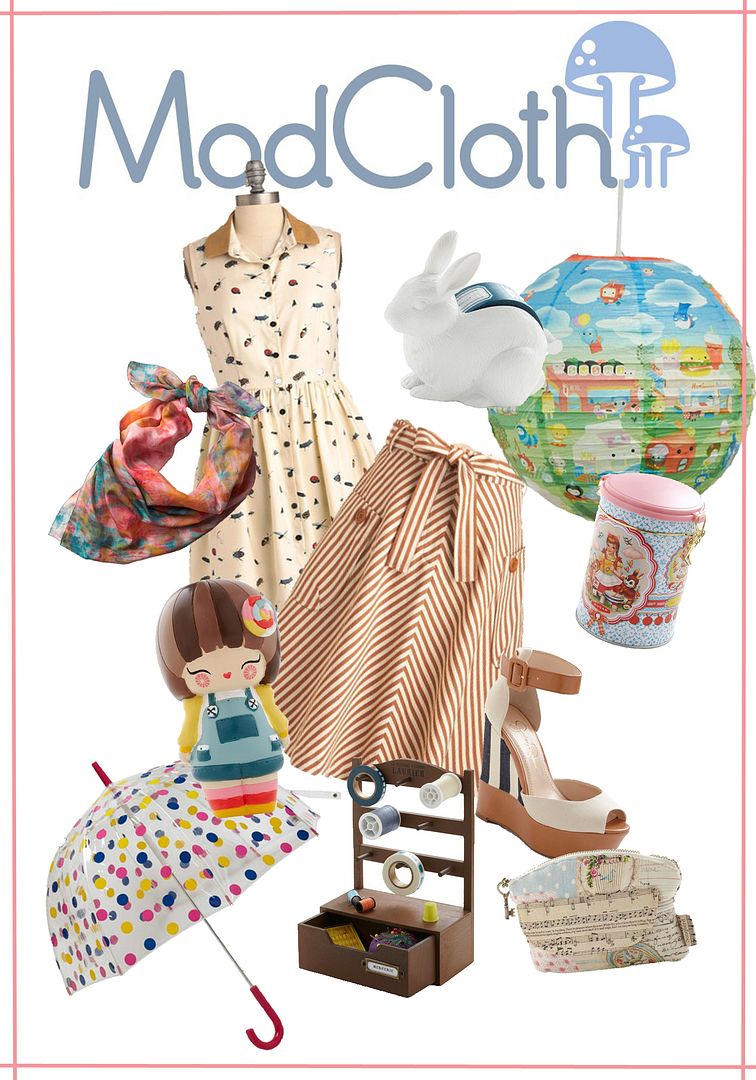 Modcloth
is my #1 most favorite online shop. I love it! The site is filled to the brim with all kinds of gorgeous clothing, housewares, accessories, books, and even some fun toys! There is something for everyone!
Here's how to enter:
*You must leave a comment telling me one Modcloth item you love!
For more entries:
And let me know each thing you've done in another separate comment:).
**Giveaway is open to international girls, too.
Closes on Friday, May 4th.
There you go girls!
Good luck and Happy May!
xx
**this giveaway is not affiliated with or sponsored by Modcloth.
It is a gift from me to one lucky reader:).