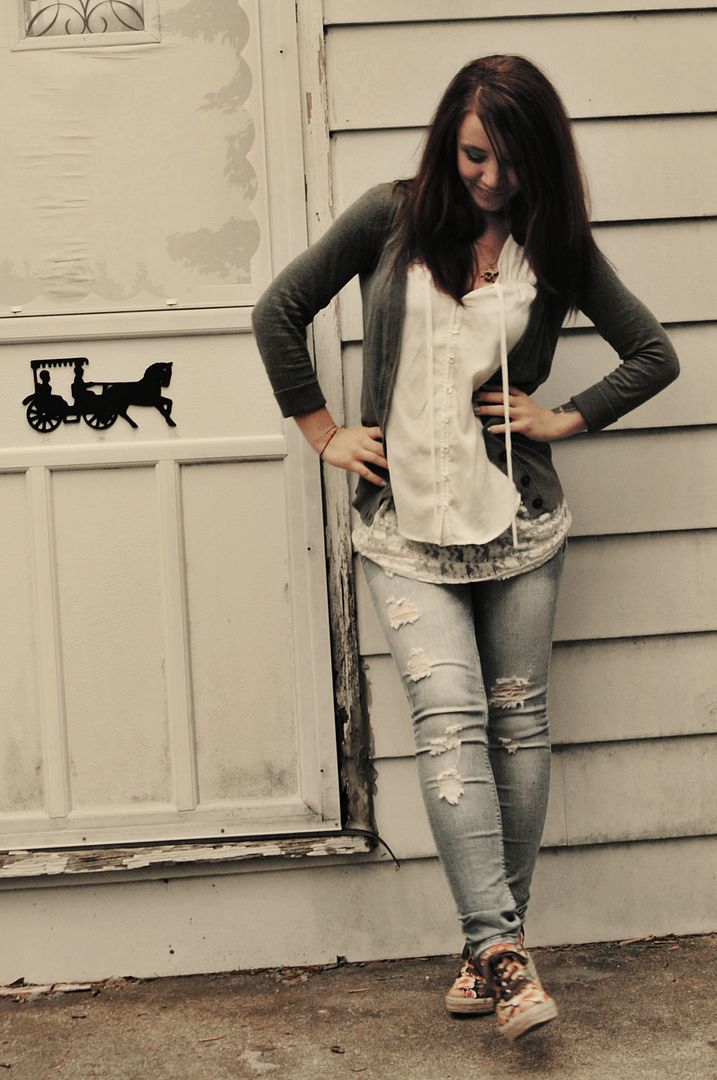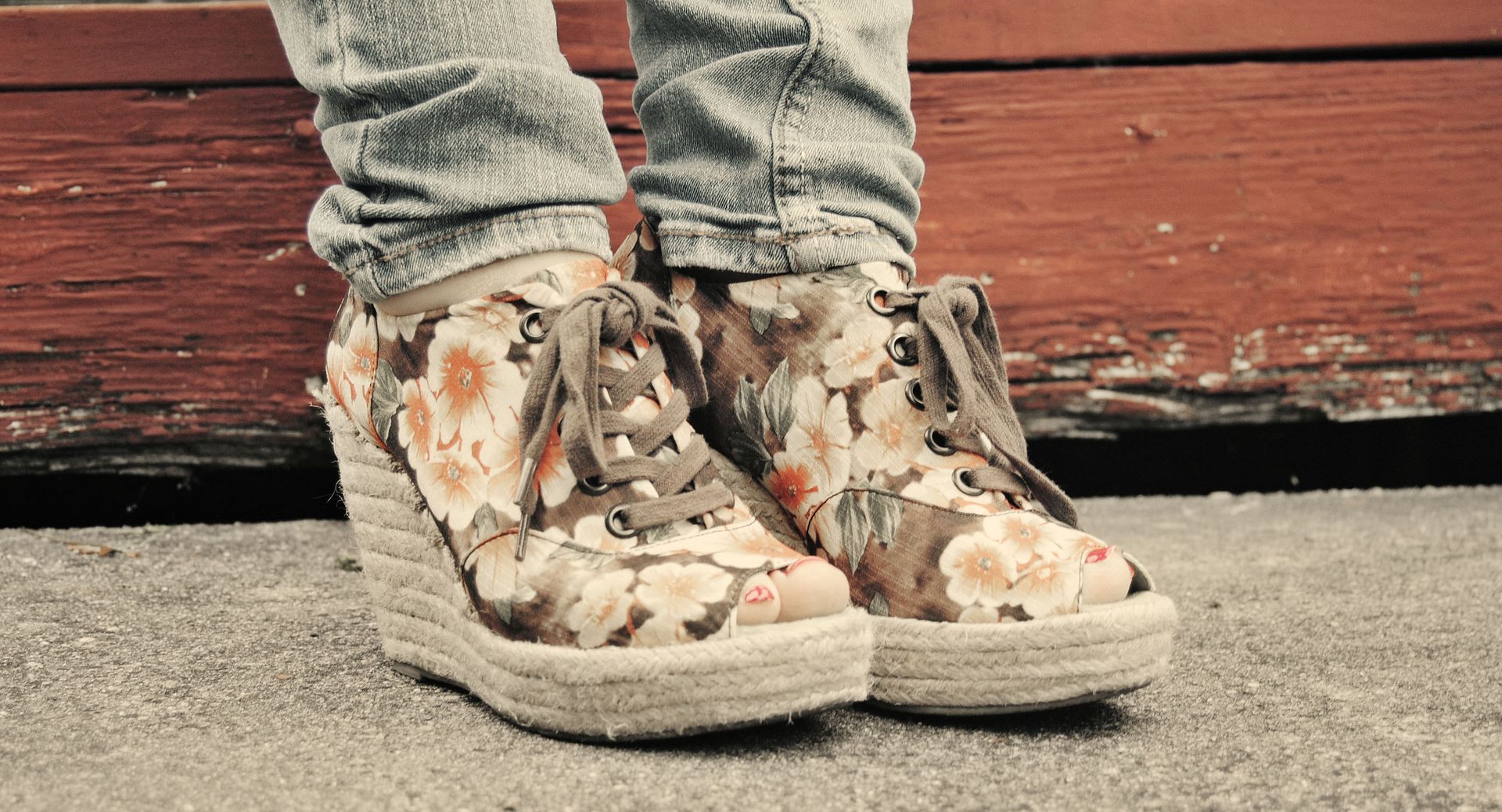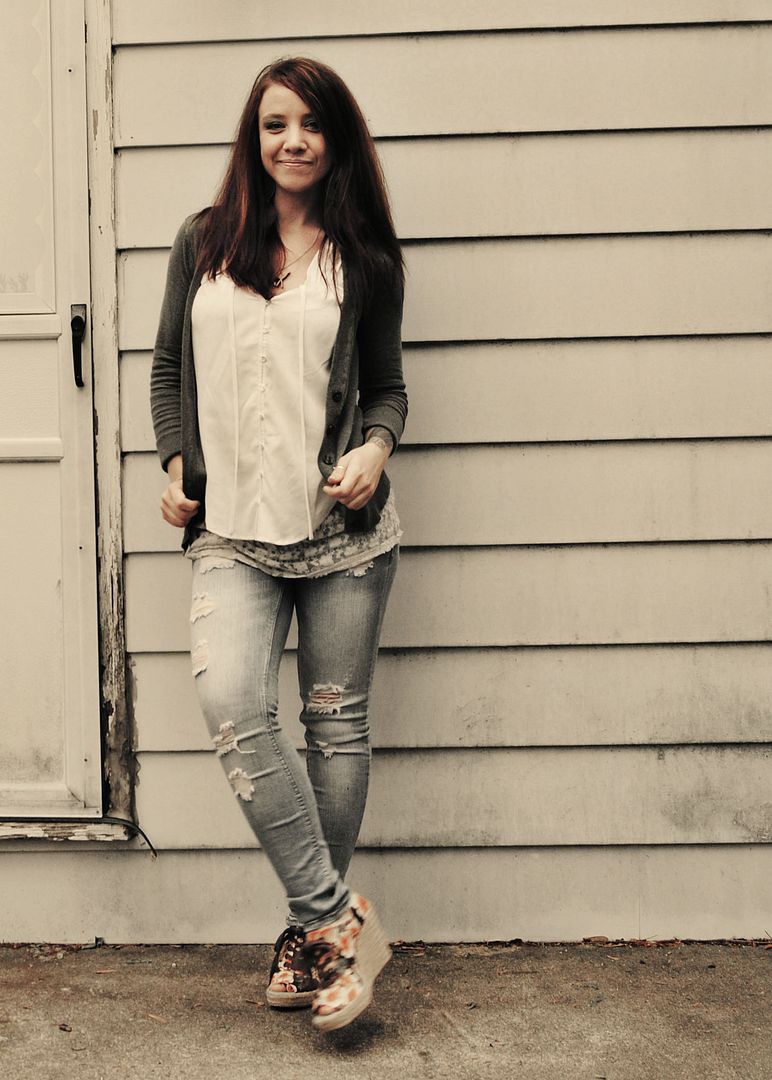 sweater/ Target. blouse/Alloy. lace tank/ American Rag.
Phil and I hung out today. Had breakfast out. Stopped at the mall for kid's summer shoes. And then walked slowly around the bookstore for an hour, maybe a little more. We stopped and picked up bases for summer wiffle ball games. Picked up the kiddies. Grabbed dinner. Went home, ate as fast as we could, and then put the new bases to use. Boys verse girls. So far, Niamh and I are 0 and 1. But it is okay:). We were tied until the last inning, when the little guy hit a walk-off home run. There is nothing like seeing a little boy's face light up, realizing he is the hero of the game. Love it.
It was a nice, relaxing day. Uneventful. Busy. Fun. And just nice, being together like an old married couple:). Which, after 10 years, we sorta feel like sometimes. But that is a feeling that makes me feel warm and cozy inside. I like the comfort of a errand day spent with my best friend.
Please email me (krista7smith@yahoo.com) to claim your prize, lovely!