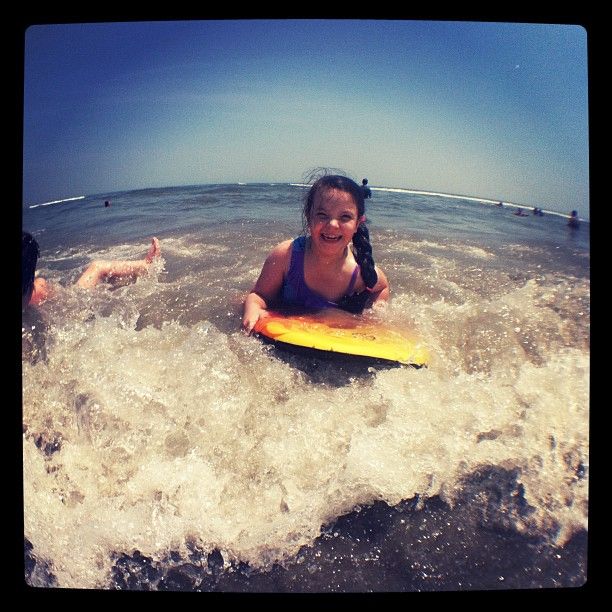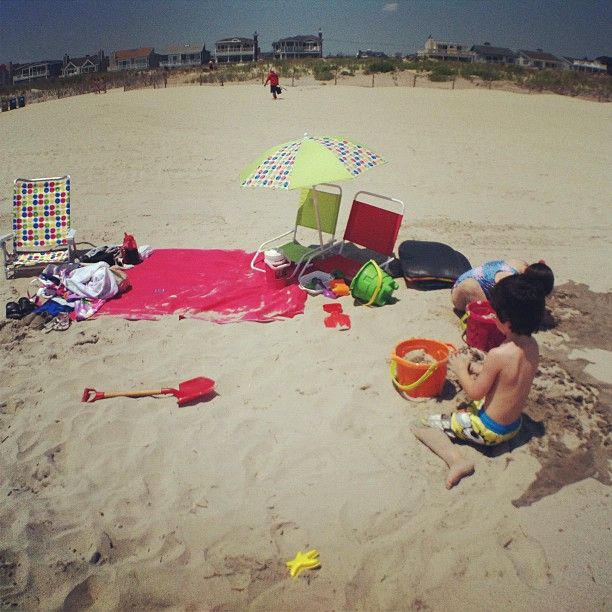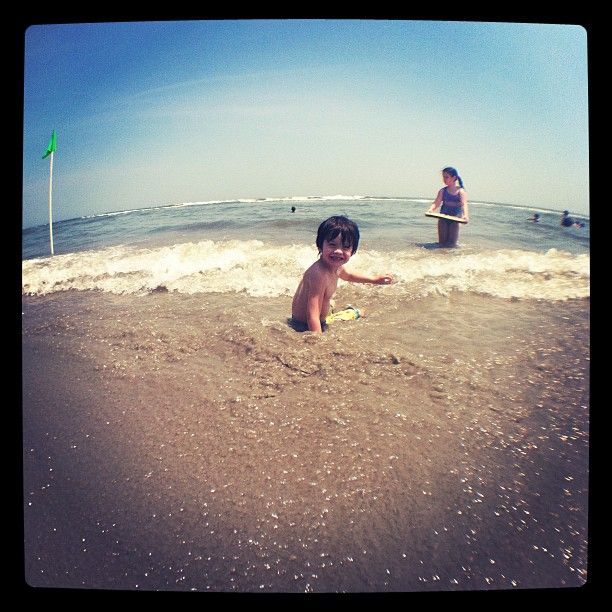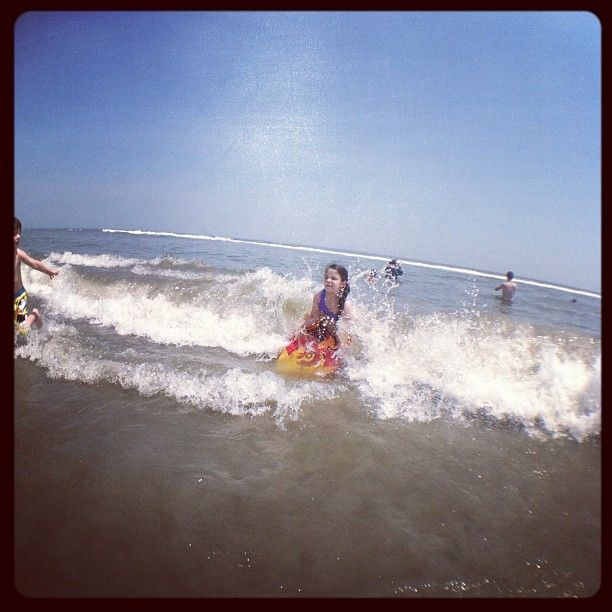 Beach Day # 1 is in the books.
3 hours of fun in the sun...and water, too!
And boy is it hot today! 95 degrees! And tomorrow, even hotter.
I'm grabbin' the hubs and heading down again tomorrow!
I tell ya, we could just live there. Right on the sand.
If you've got an iPhone and want to play around with some photo stuff on it, check out
*this*
lens shop. I took some of these photos with the fisheye lens (see the distortion around Philly:) and a couple with the wide/macro lens. They are awesome little gadgets to attach to your phone for easy-peasy, cool pics!
Okay...so what's the surfer sign Philly has got up there??...I'm not up on the hand signal stuff-- although I'm pretty sure this one has been around forever:). Hang Loose?? Surf's up?? Or is it just a messed up 'I love you, mom' ???
Who knows:)...
Here's to surfer lingo and hot beach days!
x