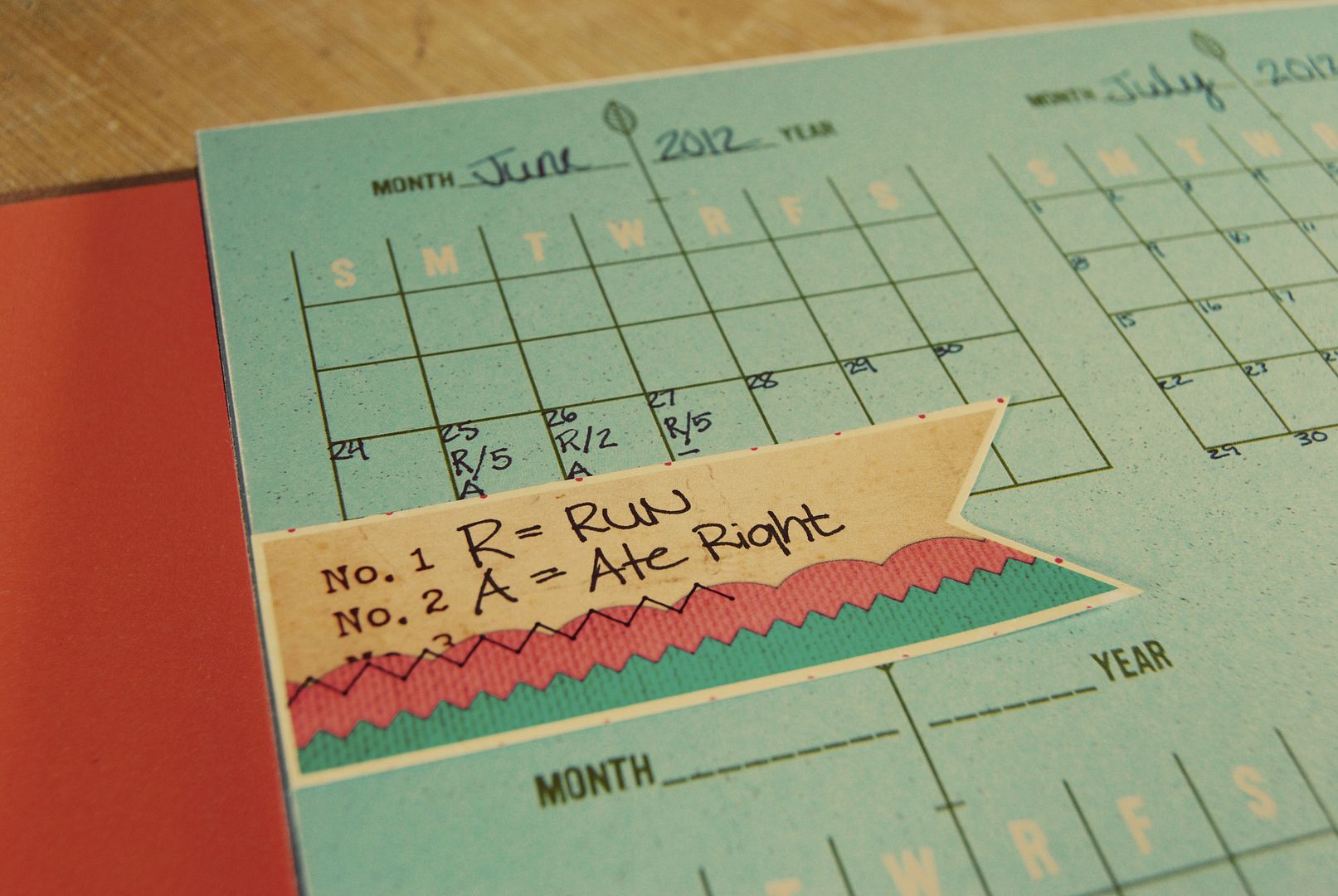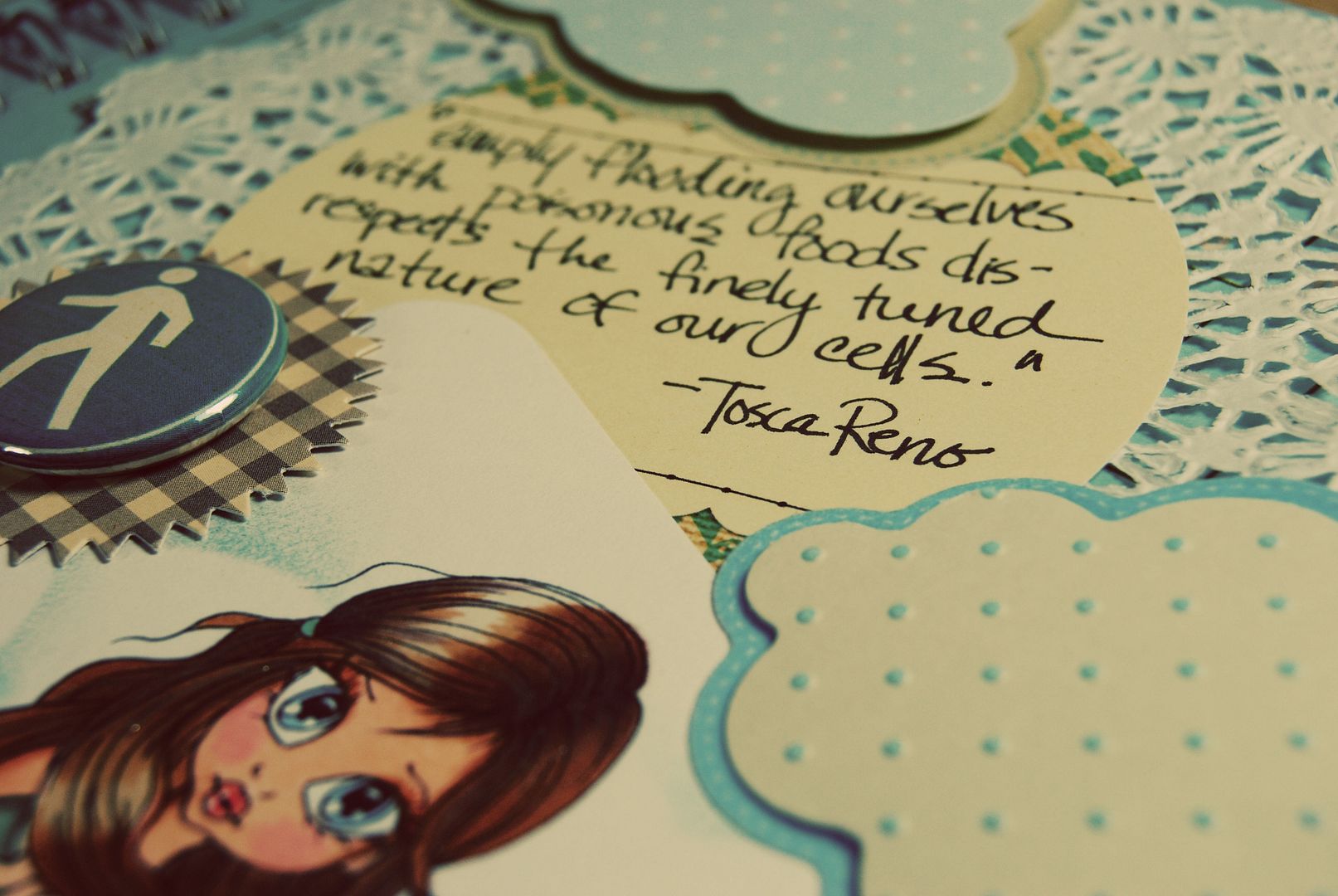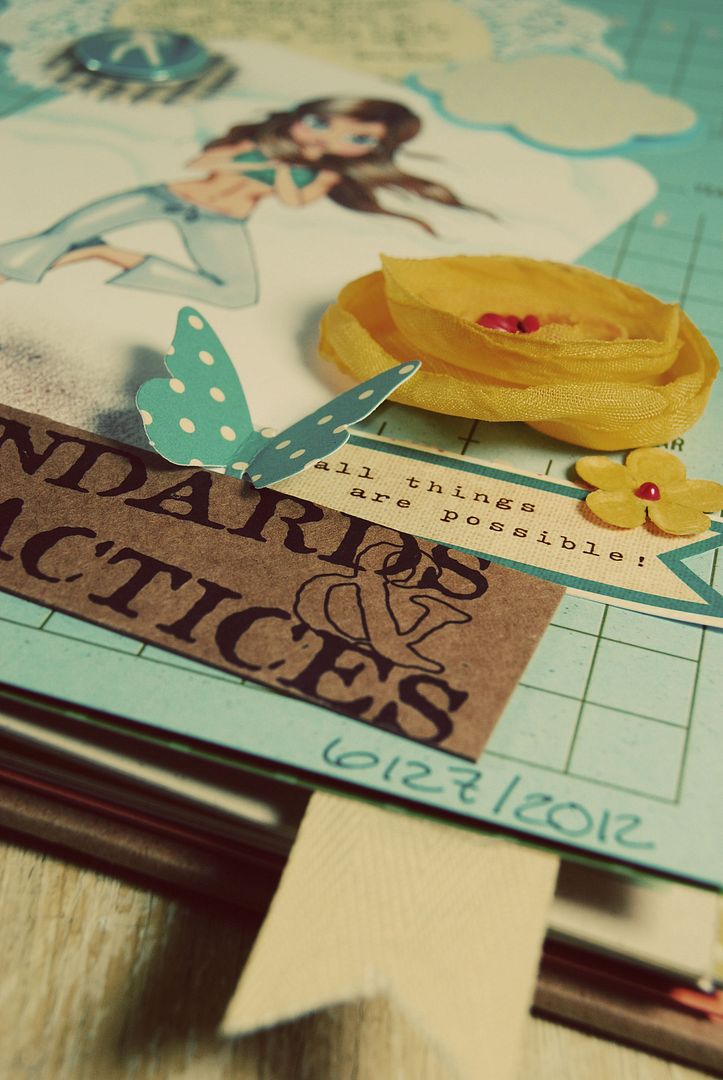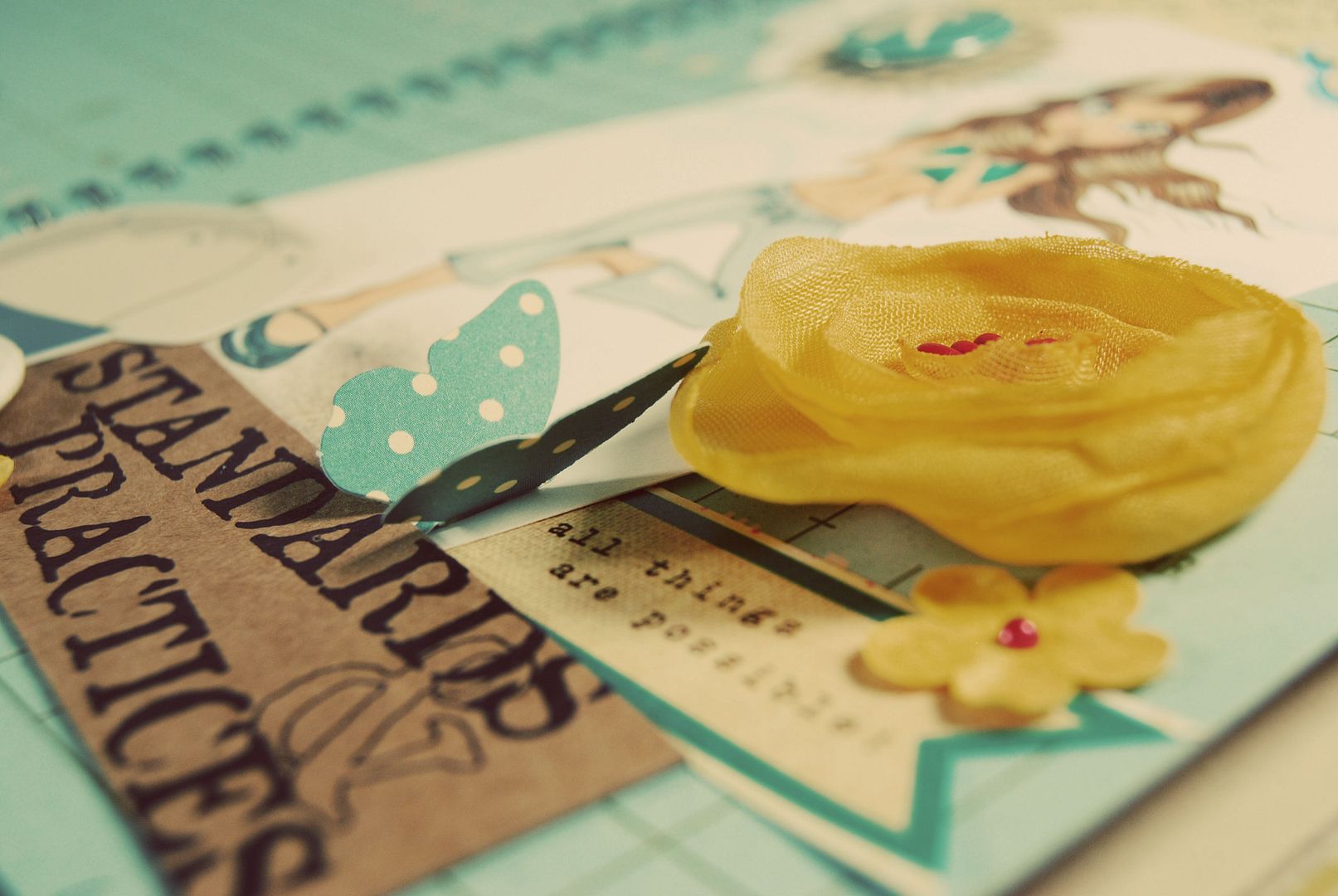 I'm not always good about sticking to a theme in any particular Smash book. I have stayed true to a couple. I use my
big purple book
for the kids and
one of my books
for faith-related things, like hymnals and sermon notes, even devotions. The others, if they originally had a theme, I've probably scrapped it by now:) and moved in a more random direction in them. Anyways, I had this green guy..and thought he was sort of perfect for summer 2012.
I love summer photos. They are some of my favorites of the kids...and summer is simply my favorite part of the year. I love it! I've kept this book full of only summer...and expect that by the end of August, it will be chalk FULL of beautiful memories:).
These two pages I devoted to my running/clean eating. (I'm much more faithful on the first part of that...but I'm trying to eat clean more consistently:)...I saw this quote in my
Oxygen
magazine by
Tosca Reno
, and it really spoke to me-- so it had to go in my book:). I really do run a lot, and even more in the warm months, so the calendar part is an easy way for me to keep track of the days I've done my long runs (I also do this here and there on
Map My Run
). Also, the days I've respected my body and ate clean. I like the thought of that-- eating to respect your "finely tuned cells." God's creation deserves to be taken care of, and that means us, too!:)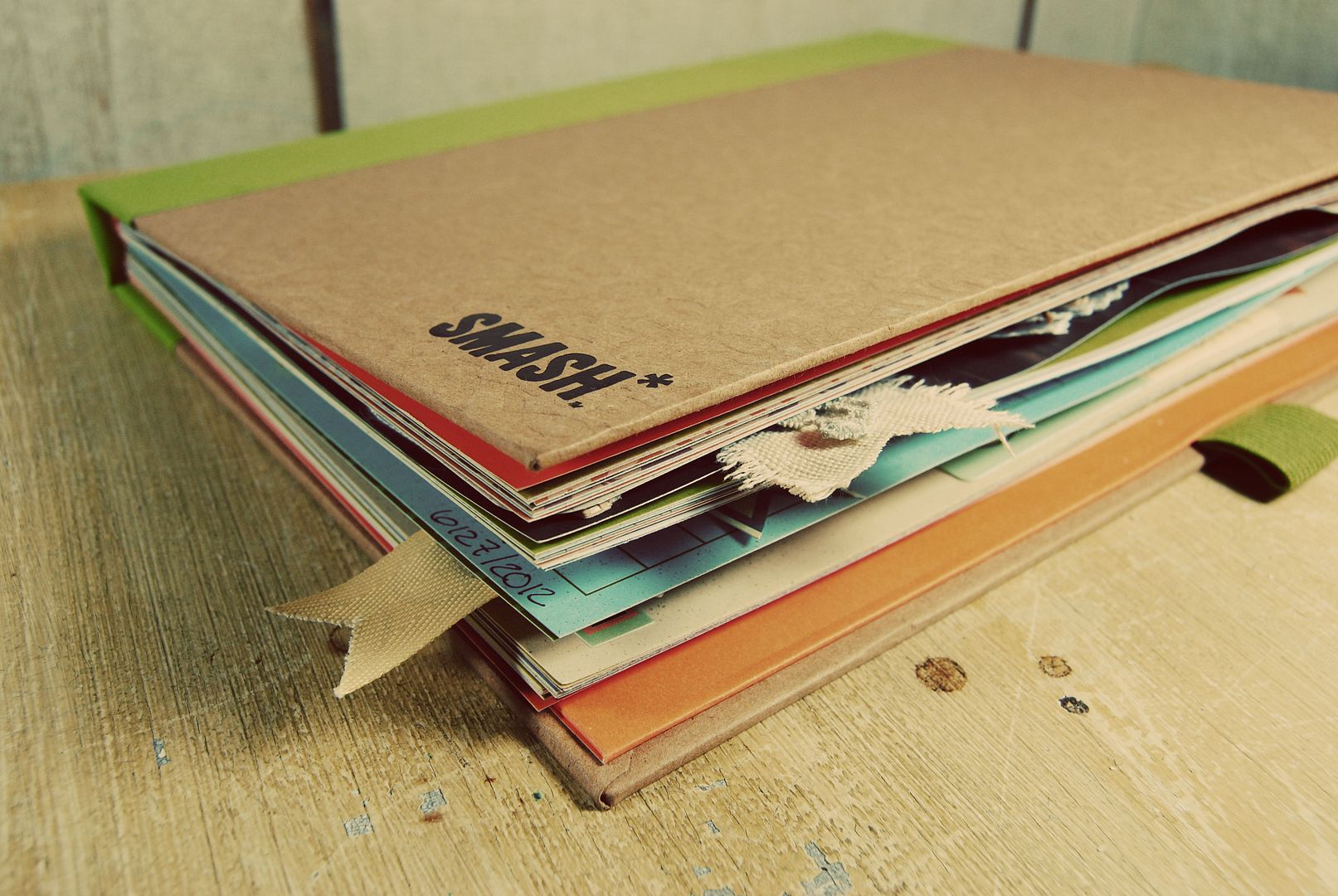 I'll be announcing the winner of the mini Diana tomorrow!! Along with some exciting things planned for the week of CHA (July 15-22)...Like, how you can get another shot at winning a camera...or two!
Stay tuned! It's going to be an exciting month! I'm so totally stoked!:)
xx
PS, Hey Jackie, you just won the giveaway from Covered in Grace! Please email me to claim your prize, hun!
and PSS, Drama Queens Mum, you just won the Dotty Pink giveaway!! Please email me to claim your prize:).