This girl is on a Titanic kick.
Like, that is
all
she is talking about.
She has officially checked out every Titanic related book in her school library.
Has been stressing over the "women and children first" concept for the past two days. "She keeps saying, but then all the men I love are going to die..."
and I keep trying to explain
(while not breaking into a giggle, cuz she is just too cute)
that you are never going to be on the Titanic, babe!
We've been playing "My Heart Will Go On" during the car ride home from school in the afternoons.
And since Phil is working this weekend, the three of us have a date with Kate and Leo and some popcorn. (Phil hates this movie:)...so he might be glad to be at work on Saturday!)
Isn't it so fun to share a good movie you loved as a kid/teen with your own kiddos!? I love to relive the whole thing through their own excitement. They are just giddy for Saturday.
And yes. I loved that movie. How could you not as a teen girl?
I could just envision myself sailing away with my true love, standing on the front of a big ship. Curls blowing in the wind. Celine singing in the sky...
It's kinda funny-- because if I did that now with Phil....we would both be laughing so hard, we'd probably fall right into the ocean.
Lots of you who have not Smashed before have asked exactly what this whole thing is all about. Well, I'll point you
here
(or, if you have a Michael's or craft store by you...chances are, it will carry Smash books).
It is basically a fun, easy, no stress way to journal...there are really no rules. You don't even need to write. You can just smash all the things inspiring you onto a page and then be done:). It's a super good time, especially if you love to save little things like ticket stubs or vacation brochures-- anything! Give it a try! They are relatively inexpensive to buy (without all the goodies) and kind of addicting actually! (I have everyone except the Yellow Book!)...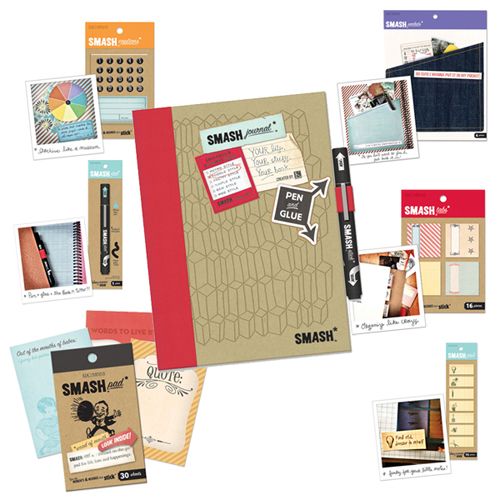 Okay.
Have a wonderful Wednesday night!
We are off to watch Veggie Tales at church;).
Night!
xo