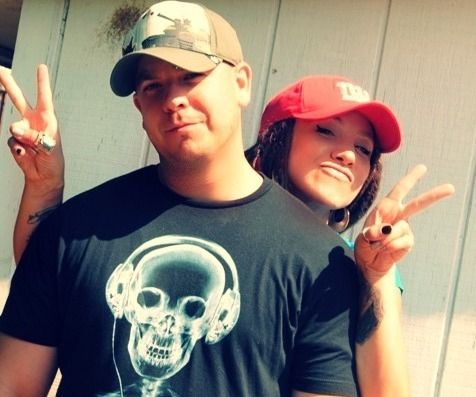 i am 31 years old. i feel more like 15 most days. and when my sisters are around, my maturity level drops down another 5 years.
i married that cute guy next to me 10 years ago. met him on a blind date. we went to olive garden and saw the movie Vertical Limit. terrible movie. but awesome date;).
niamh is 8 years old. she loves peanut butter cups and cookies & cream ice cream. she wants to be an artist when she grows up. and she loves all things twilight. (
we
i mean, she is on team edward.)
philly is 6 years old. he knows all the nfl teams by their uniforms. likes to pretend he is in the army. and thinks i'm his girlfriend. and he says "you're welcome" like this: "yellcome".
i love lots of things...taking pictures, running on my treadmill, drawing, dreaming, tattoos, and yummy food.
i can't cook very well.
i collect hats and scarves. and i like weird hair. it isn't really weird, just different:).
we all love the Lord. i've been going to the same church since i was very little. it is white and old and kinda charming, actually. phil and i love our bible study. our kids love to sing to Jesus. and we all pray together throughout the day. our faith is the most important part of our lives.
just ask the kids...when i say i love them more than anyone else in the world, they say
'me too. actually, i love God first. Then you and daddy.'
i am a grumpy morning person. so is niamh. she wakes up with a minnie mouse voice. and i still dress her everyday. while she tries to remain sleeping. we sound like two grumpy, old ladies in the mornings. phil and philly wake up with smiles on their faces. (maybe it's a boy thing??)
we like to play question games at the dinner table...what's your favorite...who's your favorite, etc...philly answers every question with either 'Sponge Bob' or 'football.' and it makes the rest of us smile.
niamh and i freak out in thunderstorms. especially if it is
super windy
. and we both get in trouble. for loosing our composure in such a dramatic, over the top way:).
and i have to carry philly to the truck on windy days. because niamh and i have scarred him for life with our wind-associated panicking.
i drink too much coffee. and i always drink it with a diet coke. (not mixed together). i know, it is weird and disgusting...but it's a necessary evil:). just the way i like it.
i like to snuggle with my babies at night. they are so warm and seem younger when they sleep. i love that i can hold them like a baby. and listen to them breathe. they are my whole heart. sometimes i want to cry i love them so much.
and phil is my perfect partner. he makes me laugh. i like that he wants a big hug after a long day. and likes to hang out with me. and we still call each other 100 times a day. that's how we started-- over the phone-- so it's just our thing. (i don't really like talking to people on the phone either. just this guy;)...
so. that is a little about me and my family. i'm so happy that you stopped by...
i hope you find something here that touches a nerve or makes you smile.
better yet, both:).
i blog because i like to write. and i'm actually really shy. it helps me be a little more expressive. and share the beautiful parts of my life with you...and re-live them again myself:).